Customers today desire nothing but the best while interacting with a brand. They expect brands to provide seamless experiences and value their time more than anything else.
In fact, 64% of customers consider the experience more important than price. This clearly means that they are ready to pay more, provided they receive the best-in-class experience.
Question is how to provide them with experiences they desire? Context-sensitive help is the solution.
Whether it be your company's website, self-help knowledge base, or documentation, providing context-based help can solve customers' issues faster.
Let's now decode context-sensitive help in detail.
Contextual Help Defined
Contextual help is the best way to provide prompt help to customers, right where they are in the document. It's embedded wherever there is a possibility of the reader stumbling upon a jargon, a technical or complicated concept, a section that doesn't provide complete details, and much more.
Contextual help provides help subtly, simplifying the entire process of finding information, or understanding a concept, a cakewalk for readers.
It is embedded in the form of tooltips, lightboxes, snippets, or popups - these provide task-based, precise help that enables customers to get a holistic understanding of your products or services.
Why Do Customers Need Contextual Help?
Simply because it is convenient and time-saving!
According to Forrester, 73% of customers believe valuing their time is an essential aspect of excellent customer service. So, to cater to this evolving set of customers that prefers speed, relevance, and accuracy, more than anything else, contextual help provides the best route.
Navigating through a comprehensive manual to find information can be frustrating, especially if it takes longer than expected. Context-based help makes the tedious task of information gathering, a breeze for readers.
It saves them from raising tickets and gives them the convenience to solve questions right away at any given point in the document. This ultimately makes for delightful customer experience, and that is what matters in the end.
Here are a few major reasons why customers need contextual help:
With contextual help embedded across your document, customers don't have to work hard to find information. Answers to their questions come moon-walking on the screen when they start maneuvering through the pages.
It reduces workflow disruptions, ensuring that customers, regardless of what they are searching and on which page they are, get whatever they need right where they are. So, the process gets pretty smooth. This is one of the significant benefits of contextual help for customers.
Giving them what they want in an instant reduces the chances of customers abandoning your site.
How to Provide Contextual Help?
This help can be provided using context-sensitive help tools like tooltips, lightboxes, and popups. Let's take a look at each one of these in detail:
1. Tooltip
A tooltip is a precise description or a clue that's displayed as the cursor hovers on an icon. A perfect example of a tooltip would be input fields in web forms. When end users place the cursor on the icon, a tooltip appears to explain what needs to be filled, as can be seen below.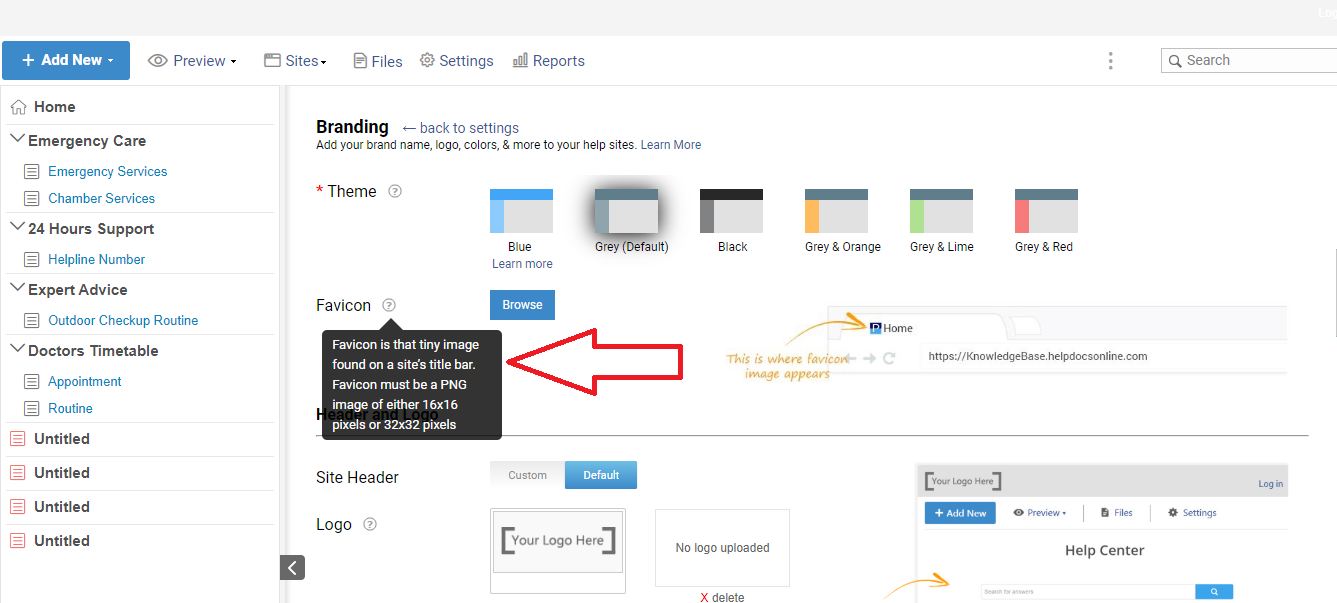 2. Lightbox
Lighboxes are descriptive since they are designed to provide product tours or procedural help to onboard end-users. A lightbox also features a scroll bar to make it easy for readers to scroll through the help content.
Lighboxes are like walkthroughs providing step-by-step instructions on how to complete a task or use a particular feature of a product.
This is how a lightbox looks like -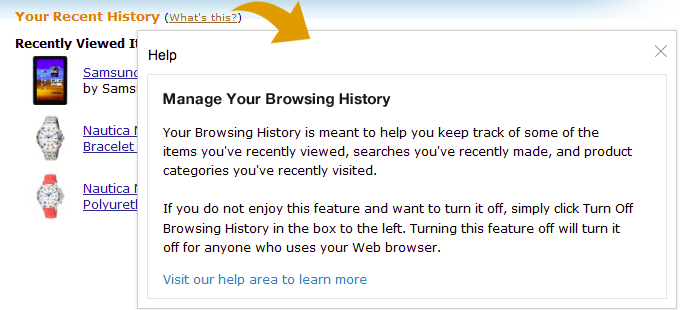 3. Popup
Like tooltips and lightboxes, popups can also be embedded anywhere in the pages. These can have images and icons along with text, to make the experience interactive for end users. Popups are placed on links, so all customers have to do is click on the link, and a mini browser window gets opened.
Customers can browse the new page and get information instantly.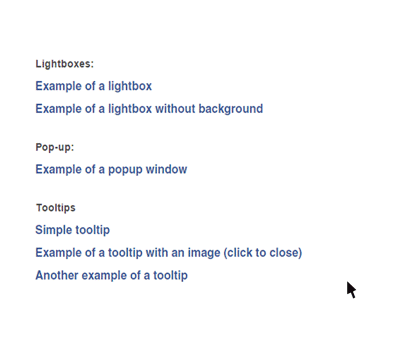 Where to Use Contextual Help?
Contextual help has two major uses:
A. Offer Self-help Support to Customers
Embedding contextual help in your product manual, help site, or document is the best way to provide quality self-help support to your customers.
Imagine if your customer opens your product guide or manual to get information on a specific insurance policy. You have put all the details of different policies in your user guide and make every possible effort to provide a complete picture to your customers.
But since it is too lengthy, customers will have to go through every page to get the exact information needed. In a few minutes, frustration builds up, and they will most likely find it easier to raise a ticket than go through the pain.
Adding tooltips, lightboxes, and popups at various points in the document, ensures that end users get a seamless browsing experience, and their questions are solved instantly.
B. Provide Complete Familiarity With Your Products and Services
The key objective of contextual help is to enhance the self-help experience of your end-users. Using tooltips, lightboxes and popups at the right places helps in -
Onboarding new customers

Providing step-by-step guidance to end-users

Giving a complete product tour to customers
Contextual help forms a crucial component of your product manual, as it ensures that whatever your customers are looking for and whichever page they are browsing, they don't have to go from pillar to post to understand concepts, or a feature, or a jargon.
Everything can be made available right where they are, with the help of context-sensitive help.
We've covered almost everything related to context-sensitive help, save the benefits it provides.
Let's quickly glance through some of the major benefits that you can derive by using contextual help in your websites, FAQs, online documentation, and more.
Benefits of Contextual Help
Handholds customers and provides them an end-to-end understanding of your products and services

Cruising through your product document becomes a smooth sail

Simplifies complicated concepts in a way that customers find them easy to consume

Brings down your support tickets as customers are able to address product-related issues on their own

Saves the time of your customers, as they don't have to wander through the entire document to get what they want.

Guide end-users through the steps and processes involved in using your product
To sum it up, an online product document, manual, or help site with no context-sensitive help is akin to a world map with no mention of countries and cities or a pathway with no direction boards to guide you.
The way a road doesn't serve the purpose without a direction board, in the same way, documentation is not complete if it's not able to provide your customers the right help at the right time.
Contextual help is the differentiating factor that gives your documentation an edge, making it capable of providing instant help to customers. Hence, missing out on it can prove detrimental, deriving you from the path to providing an excellent customer experience.
Do you want a free Knowledge Base Software?
We have the #1 Knowledge Base Software for delightful self-service help center starting at $0