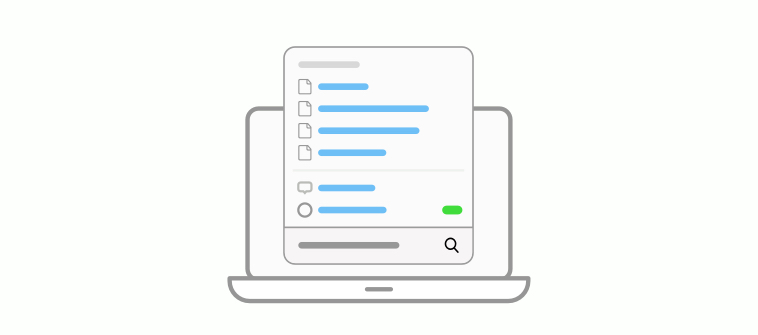 The digital way of doing things is in vogue and has become the order of the day for businesses across the globe, thanks to the umpteen benefits it offers. I am sure, there might be a time, some years back, when you resorted to creating traditional print user guides and manuals for your customers. You have seen the huge online revolution that has swept the world off its feet, hence, you can better determine how and why online documentation templates serve better than the conventional ones.
Needless to say, this form of documentation is super-efficient and all-powerful.
But, there is a catch.
Sometimes, you can even go wrong with online documentation. How? You strive to create it perfectly, but neglecting the crucial aspect of design can make all the difference.
Design is often put on the back burner, as it's thought of as something trivial and lacking significant value.
---
Food for thought:
Contrary to how businesses perceive it, the design is one of the most important elements of any online documentation. A visually-attractive user guide that has relevant images and videos embedded in it, with the theme and font in sync with the website, looks appealing to read.
---
And this is why creating professionally-designed online documentation is paramount. Not just short term benefits, this strategy is sure to yield successful results in the long term as well, as you see your customer base rise considerably.
5 Tips to Create Attractive Online Documentation

Embed Videos
Videos are a better way to clarify what you want to say. These are helpful, especially where you have to explain the functioning of a particular product. Plain text doesn't give a clear view of how to go about using a product. Text supported by how-to videos make an online document rich in design as well as information.
Include relevant images and infographics
Human brain is engineered in a way that it understands even the most complex tasks quickly if they are represented in an attractive way in the form of infographics and images. If your infographics are exclusively-designed and are comprehensive enough, users might not even bother to read the text.
Keep font and theme in sync with the website
A technical documentation software usually has an inbuilt repository of different kinds of fonts and themes. Choose from a plethora of designs and incorporate the one that is in consonance with your website. This way, customers will be able to relate to the document better.
Don't be claustrophobic
Let there be some breathing space. No one likes to navigate through a congested document. You will end up having a dissatisfied customer if the browsing is not seamless and smooth. The principle of 'Keeping It Simple and Sweet' works well here. It's a given that product descriptions have to be well-detailed but there is a difference between being straightforward and circumlocutory. Be crisp, be clear and be as simple as you can with your content.
Ensure compatibility
While creating an online help center, user manual or user guide or product manual, make sure that it is compatible with various devices - mobiles, tablets, laptops etc. Think that you created a guide but since it is compatible only with a tablet, the moment a user opens it on a mobile, the entire look and feel changes. Why? Because the content doesn't fit the screen size.
Easy right? It's definitely not rocket science, especially if you use the right software documentation tool for creating online user guides, manuals, etc..
With the right software I mean, the one that is rich in features, content and provides excellent results.
By infusing visual design into your online document, you will be able to create that million-dollar first impression in the minds of your readers (read: customers/prospective customers). It's proven that it takes merely 1/10th of a second to create the first impression about anything, be it an individual or a website.
In the online planet, one impression lost is equivalent to one customer lost. Hence, creating a positive first impression is indispensable to ace the online race.
How much exaggerated it might sound, but to say the least, ProProfs Technical Documentation software is a star in the crowd. And I am not saying this out of sentiments. The statement is backed by the results and customer feedback we have received so far.
With countless features and impeccable service, you cannot expect anything less than delightful experience, while you use it to create that unparalleled help documentation.
Explore this best-in-breed technical documentation software to know more about it. Initially, you can go for its free 15 days trial version to get acquainted with the tool.
Happy documenting!
Do you want a free Knowledge Base Software?
We have the #1 Knowledge Base Software for delightful self-service help center starting at $0