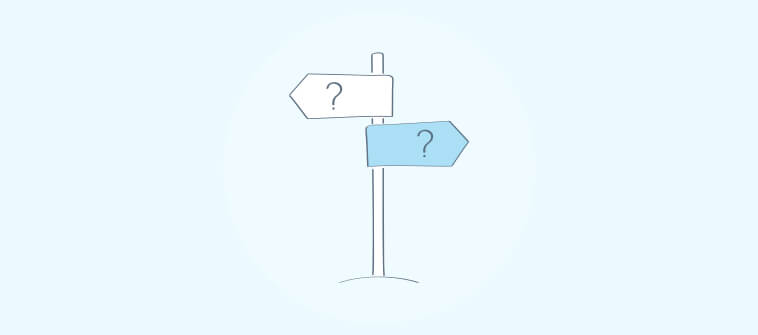 What image conjures up in your mind when you think of customer service?
A support agent hammering away on his keyboard, trying to close all tickets? Or phone support? Or perhaps an operator waiting behind a live chat software application, neatly tucked away in some corner of a website?
Customer service can take various forms, but not all of them are successful in earning customer delight.
Customer-facing businesses are always on the lookout for the best ways to serve their customers and be on the distinguished road to customer support greatness.
But to be truly successful, there is more to customer service than what meets the eye. Sometimes, self-help is the best help – something that can be easily achieved with a knowledge base.
Read this blog to know everything about:
What is a customer service knowledge base?

Why do you need a customer service knowledge base?

Why is a knowledge base crucial for business success?

How to create a customer support knowledge base?

Best practices to improve your customer service knowledge base
What Is Customer Service Knowledge Base?
A customer service knowledge base helps customers get instant help regarding their frequently asked questions. It also helps to reduce the extra load and costs on customer service agents. This means no more waiting on calls or emails for a response. Customers are their own boss as they can get what they need on their own.
A customer service knowledge base is a central hub of useful information related to your company's products, services, payment system, checkout process, refund system, and much more.
A customer service knowledge base facilitates easy and instant access to critical information. This relieves customers to reach out to you every time they face challenges before, during, and even after the purchase process.
Why Do You Need a Customer Service Knowledge Base?
Modern customers crave seamless customer service experiences. They want everything at their fingertips, and a self-help knowledge base makes that happen.
It complements your existing customer service process and helps you deliver timely and top-notch services. Besides, a support knowledge base isn't for customers alone. It enables your support staff to locate accurate information in minutes during their interactions with customers. This helps them respond to your customers faster.
There are many other benefits of a customer knowledge base, such as:
✅ Increases agent efficiency
Having a knowledge base that consists of relevant articles and FAQs on common customer pain points helps agents enhance their knowledge of various aspects of your business. This makes them more efficient over time and improves their ability to deliver excellent customer service.
✅ Improves your customer support process
A knowledge base is a thriving document that keeps evolving as your company grows. It forms a key element of your support process. Your support agents use it to provide better services to customers. On the other hand, customers use it to solve issues on their end, without contacting the support staff every now and then.
That's precisely why an online knowledge base is an asset to your customer support process.
✅ Increases customer trust in your brand
A customer service knowledge base makes customers adept at addressing all their concerns on their own. It is a comprehensive, information-rich document that empowers customers to get the help they need, anytime and from anywhere they are.
When customers are able to conquer their challenges seamlessly using your self-service knowledge base, it increases their trust in your brand and urges them to stay loyal to you.
✅ Reduces resources and expenses
A well-designed support knowledge base allows customers to find answers to their questions on their own. This means a substantial reduction in support ticket volume, which ultimately reduces the workload of your support staff.
As customers are able to deal with at least the basic issues on their own, it reduces your support expenses and the number of resources you need to allocate for customer support.
Adopting a self-help knowledge base is a proactive approach to customer service that saves you time, money, and a lot of effort.
Josh Brown sums it up nicely in his article on proactive customer service –
He said, "Smart, modern companies stay ahead of customer issues by providing proactive – not reactive – customer care, that boosts brand loyalty."
Let's discuss the details of how to build a powerful customer service knowledge base for your customers.
Why Is a Customer Knowledge Base Crucial for Business Success?
With more and more customers preferring the self-help route, it's quite evident that every business, no matter small or large, needs to have an online knowledge base.
Creating a knowledge base just for the heck of it is going to do you no good. Instead, it can backfire as customers will form negative perceptions about your brand if they aren't able to solve their issues with your self-service knowledge base. This will lead them to either use conventional methods of calls and emails or switch to your competitors for superior quality experiences.
A quality knowledge base that helps customers use your products successfully can give you a definite edge over competitors. Customers will use it frequently for problem-solving, and every time they receive an exemplary experience, you inch closer towards business success.
A great problem-solving experience = Positive brand perception = Customer loyalty = Business Growth
Read More: Top Reasons Why Your Business Needs a Knowledge Base
How To Create a Customer Support Knowledge Base?
These simple steps will help you build a customer service knowledge base in no time. Follow the process, and you will be amazed by the results.
1. Get a Feature-Rich Knowledge Base Tool
It's said, if the foundation is strong, the final output turns out to be stronger. It's the same case with your customer support knowledge base.
Getting the right knowledge base tool decides how the final outcome will be – whether you will have a comprehensive, well-structured, visually appealing knowledge base or a disorganized, average quality knowledge base.
The challenge is how to decide which knowledge base software works best for you. Since there are a vast number of options available online, choosing one tool can be a daunting task.
Worry not. Check for these features in knowledge base tools and shortlist the software accordingly.
Cloud-based tool

Knowledge base templates

A powerful online editor

A Google-like search function

Option to manage users and assign them roles

Rules and conditions

Single Sign-On

Translation options

Contextual help

AI-generated Reports

Revision history and version control

Integrations with third-party tools, and many others.
These are some of the essential features that an ideal knowledge base tool must have. Check out for these features, shortlist a few tools, go for their trial versions, compare their prices, and then make the final call.
Read More: 20 Best Knowledge Base Software
2. Choose a Template & Get Started
Templates make content creation a fuss-free process. They provide a predefined table of contents, with sections and subsections according to the template topic.
Every section has some dummy content. Delete it and add any information you want.
You can even change the headings of categories according to your needs.
Creating a self-service help center with the help of a template is way easier and faster than building everything from scratch. Isn't it?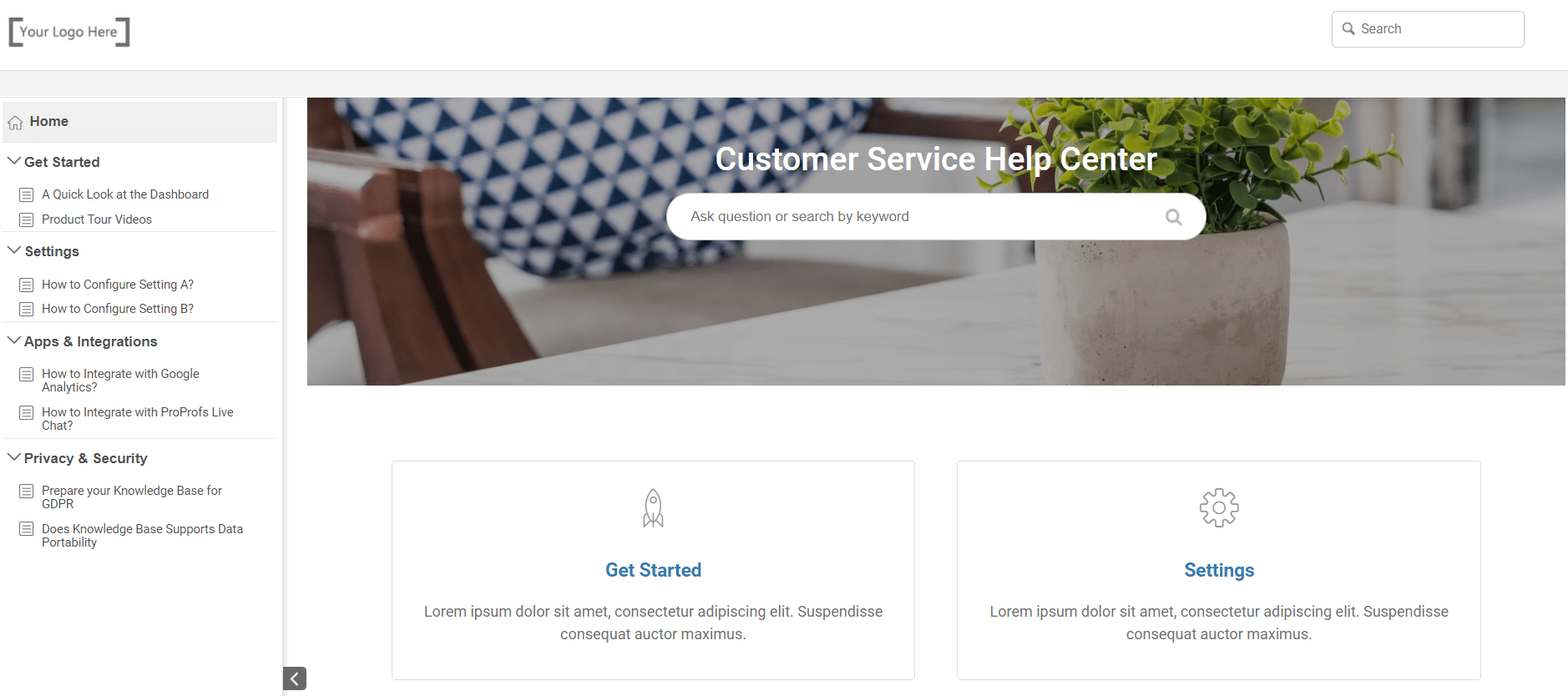 3. Decide What Topics Need To Be Included (or at Least Should Be There To Start With)
This can seem like a daunting task if you don't know from where to start. You might have various questions running in your mind:
What should you write about?

How do you decide which topics are most important?

How do you figure out what problems your customers face often?

How do you get your teams to work collaboratively on the knowledge base?
Take a step back. Breathe. Relax. Start with baby steps.
There are a couple of things that you can start putting together right away. For example, the common questions that even a stranger would ask about your offerings.
Creating knowledge base articles on commonly-asked questions helps a great deal in customer onboarding. The topics can be on how to get started with your product, how to set it up, how to work with its features and more.
From this point, you can move towards other complex topics, including the ones that need in-depth research on customer behavior. For example, some of your next sections can be on:
How-to videos related to various product features

How to solve various challenges while working with your product

Risks associated with your product

Step by step process of how to use it, and much more.
Once you are done with these, you may want to dig deep and look into your own database of customer support tickets and see what issues customers frequently face. These can form a part of your FAQ section.
💡 Pro Tip:
Irrespective of how many topics you end up writing about, make sure you break them down into bite-sized chunks of easily scannable information.
Also, when writing the titles of your knowledge base articles, try to get into your customers' shoes. Search psychology works on the principle that people tend to use very basic terms while looking for information. Try to use common action words like:
"How to…"

"The best way to…"

"Creating…", etc.
You can also include exact phrases of the common actions customers are expected to take, such as"
"Creating Your First Chapter,"

"Installing Your Application," etc.
3. Decide the Structure of Articles
Before starting with the writing process, it is crucial to think about the structure of your help content. You can have a common template for every article you intend to write for your knowledge base.
For example, you can have a template that enforces the following things in all of your help articles:
Problem or topic— describe the topic clearly or mention the issue that the customer may face.
Step by step process— describe in detail, and in a series of steps, how to deal with those issues.
The result— what should the customer expect after the steps have been completed properly?

All related links to relevant knowledge base articles
Keep the structure as simple as possible. Create a few headers and subheaders and add enough content to each of the sections. Do not overwhelm customers by adding a truckload of information in a single section. Understand what the topic is about and how much info it should display. Accordingly, add the required amount of information to each section.
Mimosa nails the content structure like a pro. Browse through its customer service help center and you will realize how well-structured every section is.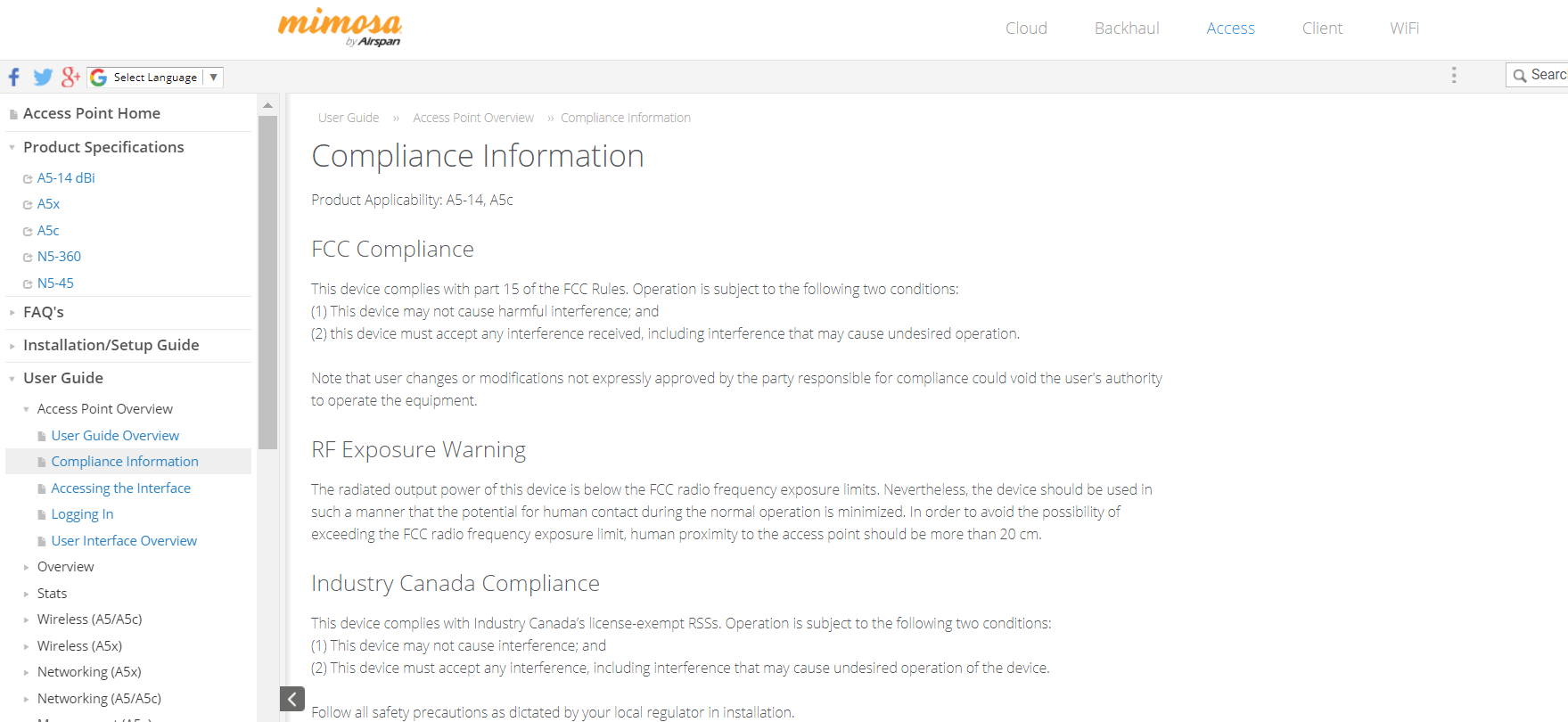 4. Start Writing, Editing, & Designing
When writing knowledge base content, follow these guidelines for best results.
✅ Ensure the titles are clear and descriptive
The title of a knowledge base article is probably its most important attribute and should contain the most commonly searched keywords. This will ensure that when customers search for something, they hit the most relevant article.
For example, "Chat resolution rate by day of the month report" is clearly better than "Chat Report No. 4."
✅ Use descriptive content
Any article is written with the intention to help your customers and support staff find answers to common questions. To accomplish this, ensure that the content is descriptive and specific enough. A great practice is to think of every single reader as a complete newbie – someone who has never used your product or service before.
Also, try making the knowledge base articles easily searchable by incorporating enough keywords (including the ones that your users frequently search for.)
✅ Check your grammar and spellings
Once you have written an article for your customer service knowledge base, proofread it. Not only do wrong spellings turn off users, but they may also make your articles hard to find.
For example, while typing "How to login to the CRM dashboard?" customers may end up with no results if the title is incorrectly written as "How to login to a CMR solution," in your knowledge base.
✅ Link to helpful resources
For even better and complete support, try linking your knowledge base articles to other helpful resources available on your website or elsewhere. Whether that means linking to your FAQs or video tutorial section, it's up to you. The idea is to make your articles as complete as possible and ensure that readers face no hassles while reaching the right information.
✅ Simple formatting
This goes without saying. There's nothing more frustrating than landing on an article with poor formatting and large blocks of text while trying to resolve an issue. Work on the styling and formatting of your knowledge base to give customers a delightful experience.
Try to incorporate small paragraphs, bullet points, and other elements like bold and italicized text for important sections to make your article easy to read.
You will find all the above-discussed elements in HighQ's customer service knowledge base. Check it out.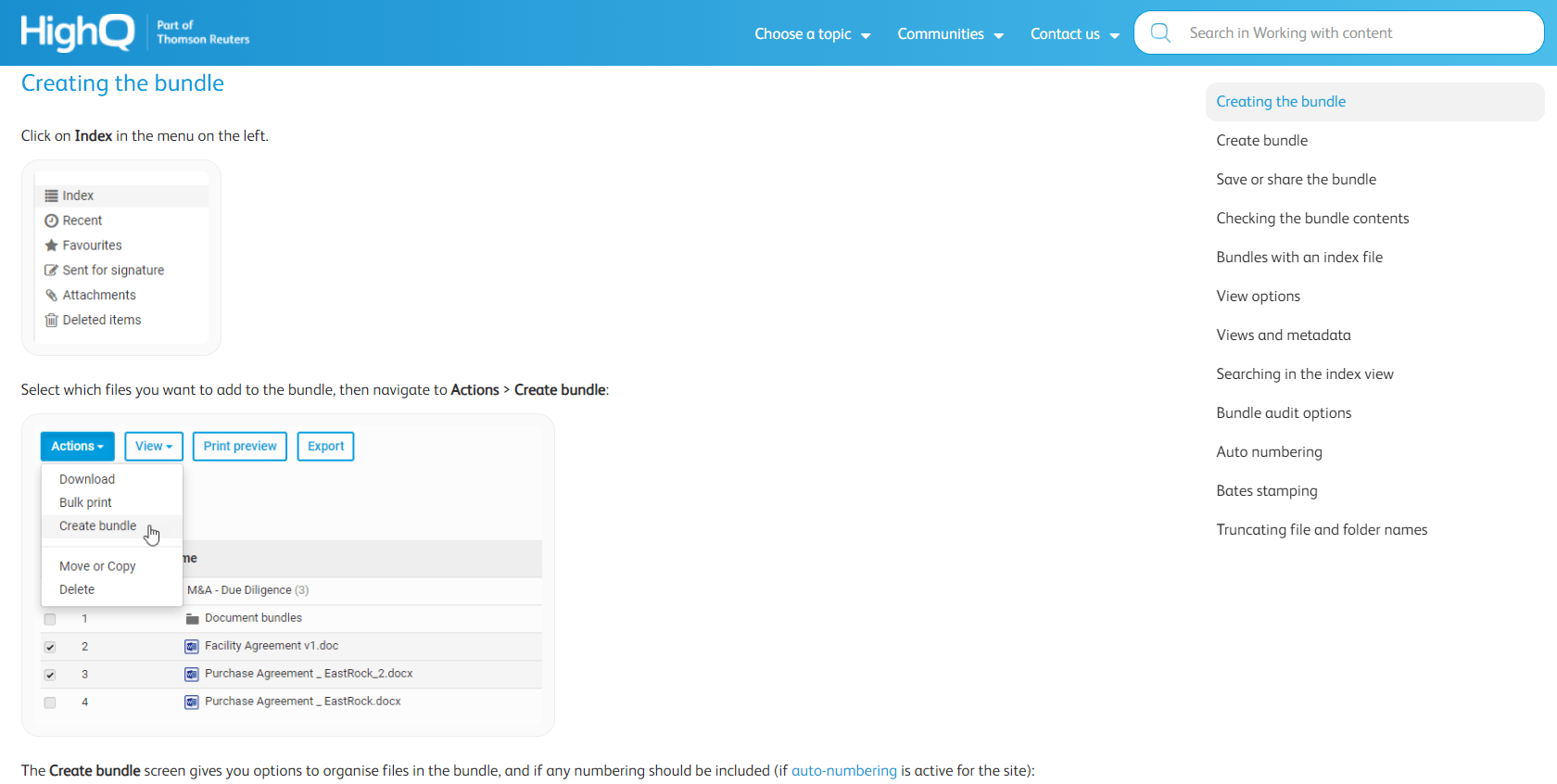 Watch this quick video to gain a better understanding of how you can create a customer service knowledge base with compelling design and clarity.

5. Analyze and Improve
Just as with all other things, in business, the success, or failure, of your online knowledge base should be constantly monitored and analyzed to understand how well it's serving the ultimate purpose.
Some of the things you must monitor are:
Increase in positive customer feedback

. Track the articles liked by your customers and the ones for which they have given a positive rating.

The decrease in the volume of tickets on the specific topics that are covered in the knowledge base

Search keywords that failed to deliver accurate results
Also, it makes sense to assess how your support staff is using the knowledge base. For that, you may try measuring:
What parts of your company's knowledge base have been regularly modified?

Which new articles have been created, and which old articles have been extensively improved?
This will help you better understand the knowledge base sections that are being constantly improved to meet customer requirements.
A good customer service knowledge base is one that never stops improving. If you don't take the time and make efforts to constantly update it, the knowledge base can become obsolete and rendered useless quickly. You should plan for frequent audits of the knowledge base to make sure everything is updated and accurate.
Knowledge Base reports are the best way to do this. They give you a sneak-peek into various aspects of your customer service knowledge base, such as:
Total number of searches made

Number of failed and successful searches

Popular and poorly rated articles

Total number of articles read

New articles created and more.
These useful insights into your knowledge platform's performance can give you the much-needed fodder for making significant improvements.
Watch this video to learn more about how you can analyze reports.

Best Practices & Tips To Improve Your Customer Service Knowledge Base
Creating a customer service knowledge base is not limited to the above-given steps. It should be competent in offering an exceptional problem-solving experience to your customers. For that, you need to follow the customer service knowledge base best practices given below.
1. Provide a Lightning-Fast Search Experience
Your customer service knowledge base should have a powerful search mechanism that functions as seamlessly as Google. There should be a clearly visible search bar at the top of the knowledge base, where customers can type keywords and get relevant article suggestions. The faster your customers find answers, the happier they will be with your knowledge base, and by that extension, with your brand.
2. Add Images & Videos
A picture is worth a thousand words, and a video shows a thousand pictures.
A text-based knowledge base can be a turn-off for customers, especially those who like to understand concepts via images or videos.
When making a knowledge base, remember that your customers will have different learning styles.
Some of them may be auditory learners, retaining information better if it's dictated. Likewise, some may learn kinesthetically: they'd prefer detailed action plans and instructional videos to help them tinker so they can fully grasp the proposed solution.
To cater to all learning styles, have a mix of different media forms in your knowledge base. Mix step-by-step text instructions with engaging videos and images to maximize its effectiveness.
3. Make It Visually Appealing
Your customer service knowledge base should be able to engage customers and retain their attention. That can happen only when your knowledge base is designed carefully. No one likes to read a black and white document. It can leave customers bored and reluctant to browse.
Use the right colors, themes, and fonts that go well with your brand and leave a positive impact on readers. This doesn't mean you have to create a colorful document that has so many colors that it gets difficult for customers to focus on a section.
Stick to a couple of basic colors and use them across your knowledge base. Use one more color to highlight specific sections where you want readers to be more attentive. Try to use soft colors as they have the tendency to soothe frustrated customers.
Read More: 7 Best Practices to Keep Your Knowledge Base up and Running
4. Provide Customers a 360 Degree Support Experience
Your knowledge base may be amazing, but it's no replacement for personalized support. For situations where the almighty knowledge base doesn't "cut it," you need to have a support option available on the very article where the customer decides to reach out to support.
Giving customers the option to chat with your support agents right from within the knowledge base can be a great performance booster. Customers can message your agents right when they aren't able to resolve an issue on their own.
Agents, on the other hand, can respond immediately in the chat widget. If, by any chance, agents don't have an immediate response, they can raise the ticket and inform customers about the same.
This helps you provide a holistic 360-degree support experience to your customers.
5. Provide Quality Content
Keep everything aside. If you aren't able to provide accurate information to customers in your knowledge base, you are going to leave them disappointed and frustrated. Period.
This is the bitter truth. No matter how much searchable, well-designed, and carefully structured your knowledge base is, it will all come to naught if it doesn't provide quality, customer-focused content.
A customer service knowledge base is created with the intent to help customers solve challenges with minimum assistance from your support staff. The idea is to make them self-reliant and eventually control the ever-increasing volume of tickets.
That's why it's essential to add quality content that customers genuinely find helpful. Ask your support staff, sales team, and marketing folks about the issues you must address in the knowledge base. Track the conversation history of customers with your agents and use that to form relevant articles.
Turn your knowledge base into a one-stop help center that customers prefer to use every time they get stuck somewhere.
6. Ask for Feedback
One of the most important customer service knowledge base best practices is to take feedback from customers. If you don't ask for feedback, how will you know what customers feel about your knowledge base?
Another reason to collect feedback is that customers like to feel involved in a company's big or small decisions. If you ask them for suggestions, they get the reassurance that they hold immense importance for your organization and their voices will be heard.
To take feedback, you can add various types of survey forms to your knowledge base. These can be NPS and scored surveys, in-app surveys, sidebar forms, and polls. Surveys help you target customers at specific spots such as when they show exit intent when they are at product feature or browsing through FAQs, and more.
This video will explain to you more about how to add forms and surveys to your customer service knowledge base.

Over to You
Customers are the lifelines of any business – big or small. Surpassing their expectations and giving them the best possible support experience is what every business strives to do.
But, only a few are able to succeed.
You can be one of the few companies that sweep customers off their feet with every single support experience. A customer support knowledge base can help you take substantial strides in this direction.
It streamlines your customer support process, improves agent productivity, and keeps your customers delighted.
If you want to create a stellar customer service knowledge base, start by employing the right tool. Next, you need to choose a suitable template, decide the article topics and structure. Then start writing and designing.
Once you are done, ensure that you keep assessing and improving article performance.
Voila, your customer service knowledge base, is ready to rock.
Do you want a free Knowledge Base Software?
We have the #1 Knowledge Base Software for delightful self-service help center starting at $0