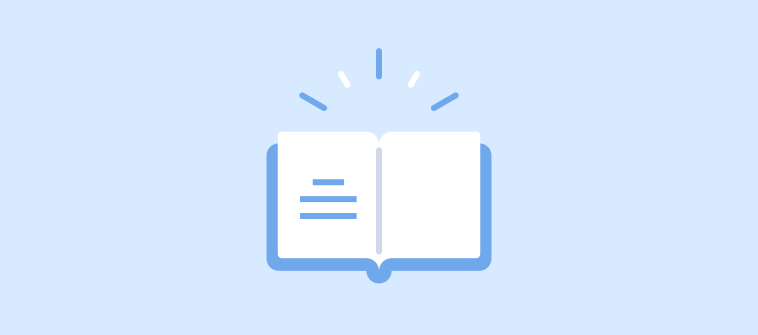 Knowledge management is a key aspect of any business for the simple reason that it drives employee productivity, enhances efficiency and streamlines work processes. In fact, knowledge management not done right can seriously harm your business growth.
Consider this - According to International Data Corp. (IDC), ineffective knowledge sharing has resulted in a mammoth financial loss of $31.5 billion annually for Fortune 500 companies. Further, executives spend 30% of their work time in finding any information.
These facts establish that improper knowledge management can have grave consequences. It can hamper employee productivity and affect your revenue which ultimately brings down your overall business growth.
Coping with a wealth of information spread across your organization could be overwhelming, which can lead to poor decision-making and can handicap even the most talented executives. Typically, a lot of information lies locked inside files and folders of different departments of an organization that is not easily accessible. What's the use of information if it can't be fetched at the right time?
How about creating a central online encyclopedia that has all the information in one place? It will function like a corporate wiki that your employees can access anytime, anywhere and from any device. A full-fledged wiki in place will empower your employees to make informed decisions, keep your workforce updated and foster a free flow of information.
Here are a few tips to help you create a comprehensive corporate wiki for your business:
1. Seamless Searchability
Your corporate wiki should be highly searchable. Including a search bar in your wiki is the best way to ensure that readers get what they are looking for. But, simply having a search bar won't suffice. You will have to make sure that your employees get relevant and accurate information. Giving content and page-related suggestions while your readers are browsing further enhances their search experience.
2. Security Comes First
Keeping the content of your corporate wiki secure is crucial, as you don't want to end up in a soup due to any leak of confidential information. It is best to set rules for restricted access to hide or display specific content. Barring access to the content that can't be disclosed to some of your employees is a full-proof way to enhance the security of your corporate wiki.
3. Collaboration over Content
Bring all your different teams together to manage your corporate wiki. Assign roles like administrator, writer, editor, and contributor to specific users and grant them permissions based on their individual roles. Allow them to collectively contribute toward building your corporate wiki. You can also set up workflows to monitor the progress of content as it goes through multiple review stages before getting published. A typical workflow should have stages like - Draft, In Progress, Ready for review, Published. This will give you a clear picture of the status of your knowledge base articles.
4. Multi-Lingual Support Works Wonders
To cater to all your employees spread out across geographies, it's best to configure your wiki so that it displays in the language of your readers. This way you will be able to cater to your workforce that is spread across the globe and thus provides them with a smooth information-gathering experience.
5. Mobile-Friendly Wiki for Millennial Employees
Your tech-savvy millennial employees are constantly seeking access on-the-go. Creating a corporate wiki that works well on mobile devices will break the barriers of time and place, thus making it easier for your workforce to access information from anywhere across the globe.
6. Engaging Multimedia
Your corporate wiki will be able to work its magic on readers only when it is engaging enough. Several research studies have proven that a human mind responds faster to images, graphics, and videos. This is a clear indication that all text and no multimedia can make your wiki dull & drab, with your employees losing all the interest in it. Adding relevant images, infographics and how-to videos to your wiki will not only add a dash of color to your wiki but also make it interesting to read.
Why ProProfs?
Choosing the right software is extremely important for creating a compelling corporate wiki for your employees. Thanks to the impressive set of features offered by ProProfs Knowledge Base, it serves as the ideal tool for building the best-in-class wikis. With millions of happy users in its kitty, ProProfs has earned the trust of leading companies and has helped them create reliable, functional and powerful online wikis.
It's extremely simple to use and doesn't require any coding or maintenance from your end. The software offers you a complete package to help you create, edit, design, brand and finally publish your corporate wiki. Explore its 15 days trial version and you will get to know more about it in detail.
Context-sensitive help, Google-like search, 100+ settings and integrations, compatibility with multiple devices, 600+ fonts and themes, conditional content rules and full-proof security system, are some of the major highlights of this unique software.
Here's have you can configure the Knowledge Base setting:

In a Nutshell
Building a corporate encyclopedia is the best route to bring your workforce up to speed with your work dynamics. In fact, it's the ideal way to communicate with your employees and keep them informed of the latest developments.
Further, a meticulously crafted corporate wiki is an asset for you when it comes to onboarding new recruits. It helps them get acquainted with all aspects of your organization, thus, helping them to ramp up their learning curve.
Use the right software and start creating your own corporate wiki now!
Do you want a free Knowledge Base Software?
We have the #1 Knowledge Base Software for delightful self-service help center starting at $0