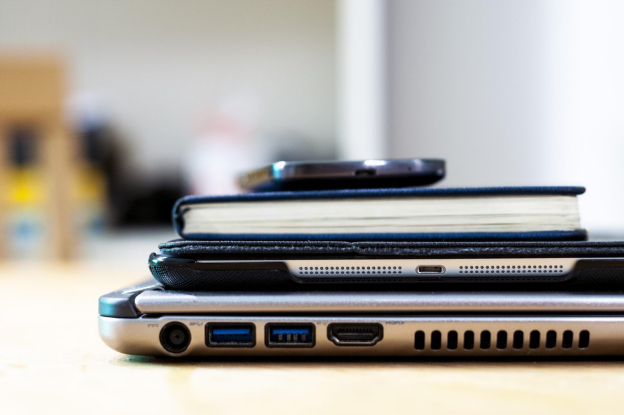 I personally envy those highly organized people who have every single file organized – no matter if it's physical or virtual. They somehow manage to exclude laziness as a factor, and keep all their documents not only in a proper place but chances are that everything is in alphabetical order.
If you have an experience that's in any way similar to mine, built upon years of forgetting and misplacing incredibly important pieces of paper along with those who are of less significance, I think it's time you do something about that.
Creating an online copy of your user manuals will save you from losing a lot of time and money probably on searching and fixing. Having your own little library that's all about how your appliances and gadgets and knowing how to make small adjustments and repairs is definitely a smart household move.
It's Quite Simple
First of all, it's really simple and not only that – it's an educational process, as well. I know it may seem like a lot of work, but it really isn't and every single minute you invest will pay off in the long term.
For starters, you should be aware of the fact you don't have to use anything more complicated than the online version of Word Docs – this smart piece of software provides all the options you need.
No Need for Excessive Technicalities
One common mistake even professional manufacturers of user manuals make is in vocabulary. This occurs because a significant percentage of manuals are created by people who designed the software you're using and technical terms the meaning of which you may be uncertain about are what they use on a daily basis.
Fortunately, this is something you can improve. Your audience is people like you, so simplifying terms will make things easier for you and everyone you plan on sharing your work with. Therefore, don't hesitate from paraphrasing and explaining the situation in your own terms.
Visual Aids
I'm sure you have difficulties with following a type of instruction when there's just plain text in front of you – it's simple to get confused and it can be difficult to be certain about your decisions when you don't have any confirmation whatsoever.
Begin with dividing your instructions into different chapters – the basic usage of different headlines and basic formatting will make the whole document easier to navigate. Other than that, have bulletins and options like italic and bold in mind, because they will navigate any reader through your text without difficulties.
Problem First, Solution to Follow
This is a form of user manuals that works and you should stick to it. This system works for one simple reason – you won't open your manual because you're looking for some light reading, but because you are looking for a solution to your problem.
Make sure to be very specific when describing your problems and with the explanation of the procedure necessary to get to a solution required. It's a great idea to tap into your own experience and provide additional information if you have any because it will make it easier for you in the future, and for anyone who happens to look for a solution in your manual.
If you have any troubles opening an already existing user manual and your Word simply can't recognize it, you should look for tools that can. I find it significantly easier to update and organize with
ProProfs user manual software
– other than its ability to open various types of files, it also enables you to add explanations of unclear steps or terms and thus provides anyone reading it with thorough data.

An obvious characteristic of quality help content consists out of it being easy to share online and print right away, so you should have this in mind as well. Another great thing of online documents is that you can update them whenever necessary – which is a need that often occurs when it comes to user manuals.
Variety in Content
I already mention how visual variety in textual content is necessary for it to be easy to navigate, but you shouldn't stop there. In order to enrich a user manual, you should also incorporate photos of explicatory nature that get anyone with a problem a lot closer to its solution.
However, I find that simple photo editing like circling parts on a certain photo that are in question make the process significantly easier, so this is something you should do if you want to go a mile further.
What Not to Do
Probably the most helpful part – that not one official user manual has – is the what not to do part. Most people are hasty and temperamental when it comes to improper gadgets and appliances and they either decide to act on their own instinct in order to fix something or they only throw a glance at the user manual in order to learn about the first couple of steps and then they continue solving a problem by themselves.
Therefore, my suggestion is to start explaining each solution with red lettering of what not to do and what will make the whole situation even more difficult to solve. Once again, I'm sure you have at least some experience with bad situations gone even worse, and you should definitely share them online.
A quality user manual is convenient – simple to navigate, clear, with explanations. You should be guided by these two goals when creating your own version. Also, remember to upload it and keep it on any cloud platform in case your files get deleted, so you don't have to repeat this process ever again.
Do you want a free Knowledge Base Software?
We have the #1 Knowledge Base Software for delightful self-service help center starting at $0