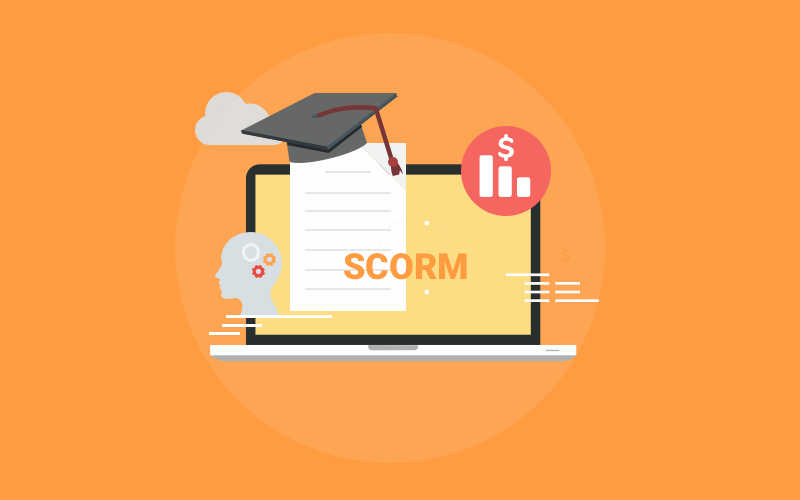 Imagine a situation where you are asked to create an elearning program or search for a suitable learning management system (LMS) tool for achieving your training requirements. You encounter the term "SCORM" and start thinking, "What does it mean? Why is it important? What does it have to do with online learning?"
Don't worry! You are not the only one. There are many like you who aren't aware of SCORM and what it can do for elearning. When it comes to online learning, "SCORM" and "SCORM compliant" are common things.
Realizing that there is a huge population out there who are confused about this odd-sounding acronym, in this post we will share a complete overview of SCORM - what it is about, why it is important, the right approach to implement it in your elearning program.
What is SCORM?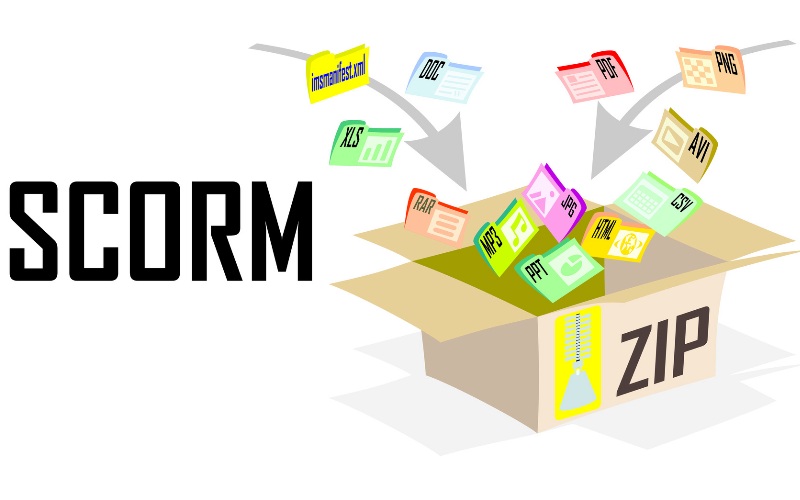 SCORM is an acronym that stands for "Sharable Content Object Reference Model". It is a set of technical standards that were mainly developed for supporting elearning tools. SCORM ensures the interoperability between online learning software. Moreover, this model is responsible for determining how elearning content and a learning management system engage in communication with each other. Basically, SCORM cover two things: content packaging and effective data exchange.
While content packaging primarily focuses on the approach towards delivering a content piece, data exchange or run-time communication specifically deals with how the content 'communicates' with the LMS. SCORM's vocabulary decides the richness of interactive experience communicated to the LMS. Among the varied variants of SCORM, SCORM 1.2 and SCORM 2004 are most commonly used.
In a nutshell, SCORM is a standard that is responsible for ensuring that the instructional content will link with and appear appropriately within the LMS software when both are SCORM compliant. Hence, if an LMS vendor claims its software as SCORM compliant, it means that the LMS you have selected supports integration with other SCORM compliant content authoring tools used for creating courses.
How did SCORM Originate?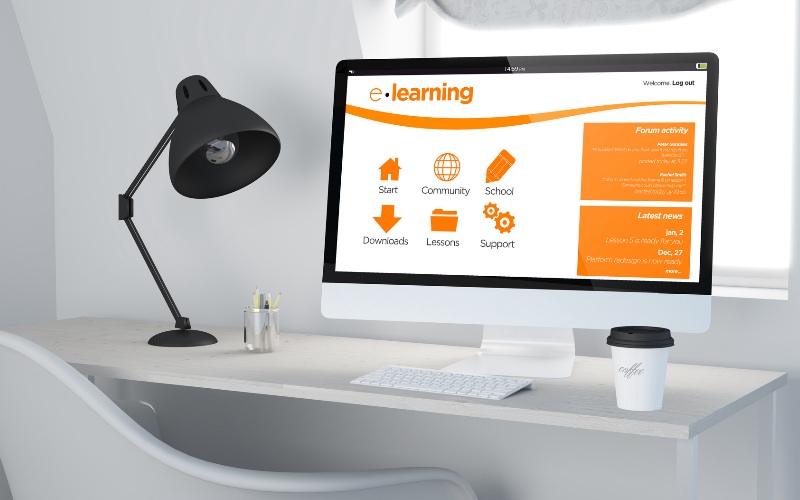 In the mid-90s, varied government agencies in the US were leveraging online learning as a viable way to train the workforce in different departments. Every agency engaged in the creation of its own personalized content and proprietary LMS. This was creating a lot of problems because there was no specific structure for online learning at that point in time. It meant that every content piece needed to be customized for a particular delivery system. This was proving to be expensive and also meant that if at any given time a business decided to switch to a new LMS tool, all of their earlier content would lose its value and become obsolete.
In 1999, the United States Department of Defense thought of standardizing the elearning production. They came up with the Advanced Distributed Learning Initiative (ADL) and created the SCORM. Despite facing robust competition from AICC (Aviation Industry Computer-Based Training Committee), SCORM continues to dominate the online learning landscape.
Why SCORM Compliance is Important?
SCORM-compliant LMS comes with the proven ability to save time as it allows hassle-free content repurposing and boosts training efficiency by offering user data. When you have a SCORM-compliant LMS in place, you will be better informed when your course takers have completed the training and the areas where they need improvement.
In-depth information like these assumes relevance when creating content because they come in handy to create an engaging learning experience.
Here are Some of the Benefits of SCORM Compliance-
Allows the usage of different authoring software tools
Reuse old eLearning content, upload external content or transfer all the courses to a new LMS within minutes
Spend less time and resources on content development
Quickly adapt to individual and corporate needs
Make money by selling
Exists successfully outside the LMS tool. It means that you can install the SCORM file on your web portal without an LMS installation and let the unregistered users access content
In simple words, SCORM is the de facto standard for e-Learning interoperability.
What can SCORM do for eLearning Content?
SCORM addresses programming procedures for elearning tools. Basically, SCORM benefits everyone who all are engaged in online training instruction because it ensures improved flexibility in selecting and switching tools. Content creation and deployment are much easier with SCORM.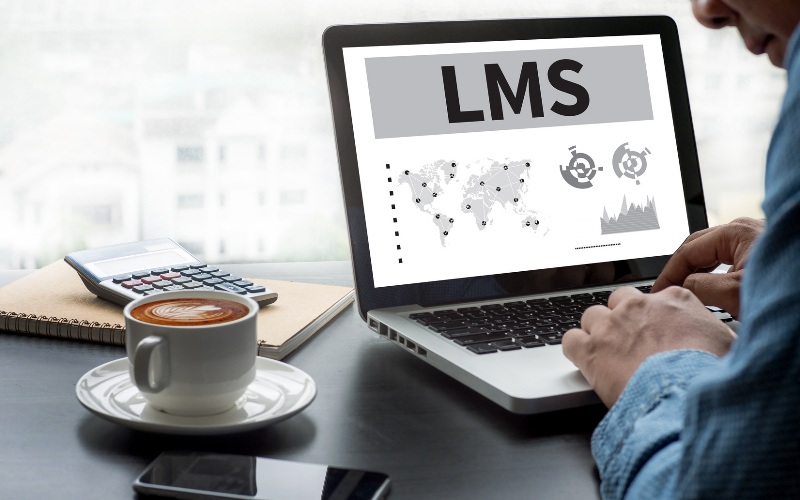 SCORM's standard coding protocol allows seamless interaction between online content and LMSs. Thanks to SCORM, instructor-based content can be tailored for every user without spending money, time and expensive resources on re-coding. Also, it supports a sophisticated delivery mechanism that reaches more earners.
What makes SCORM truly awesome is its ability to easily integrate online learning content with LMSs. It bears great resemblance to a DVD that works across any player. SCORM makes it possible for course authoring tools and LMSs to sync and work in close collaboration with each other.
Advantages of SCORM compliant LMS
There are varied advantages of teaching with SCORM in your elearning content. Here are some of them-
Easy accessibility: Developing SCORM content ensures easy access. Accessing instructional components from one location and then delivering it other locations is easy. Once the content is live, it can be accessed from anywhere, anytime.
Easy to adopt: Yes, SCORM content makes it possible to reach learners and match their learning style. Instruction can be customized in accordance with individual and business needs. SCORM offers complete flexibility in content creation.
Boost engagement: Gamification is the most desired thing in the eLearning domain nowadays. When some LMSs do not provide gamification features, using SCORM content to add your own "gamified" content is possible. Develop interactive content in your SCORM authoring tool and then import it to your LMS in minutes.
Cost effective: Making use of SCORM will let you boost efficiency and productivity by cutting the time and costs involved in conventional learning.
What's next for SCORM?
Although SCORM is over 15 years old but has done an excellent job of being a pioneering force in the world of elearning. While many would argue that it needs a bit of facelift, you may be wondering - what's the future of SCORM when its advanced version Experience API, better known as xAPI or Tin Can API, is already creating waves in the elearning domain?
xAPI is built on SCORM. It comes with advanced features like tracking of mobile learning, learning that takes place outside the LMS, improves the mobility of learning records so that students are able to take data when they switch jobs or schools etc.
Despite xAPI fast gaining momentum in the online learning world, dethroning SCORM from its position as the preferred medium of elearning is not likely to happen anytime soon. SCORM is strongly embedded in the elearning industry, businesses and instructors will depend on it despite the ongoing technological advancement in the coming days as well.
Conclusion
In a rapidly-transforming, global environment, offering appropriate training aimed to every specific user's role isn't an easy task at all. If the elearning tool is SCORM-compliant, achieving targets is comparatively easier.
Do you want a free Training Software?
We have the #1 Learning Management Software for complete learning solution starting at $0