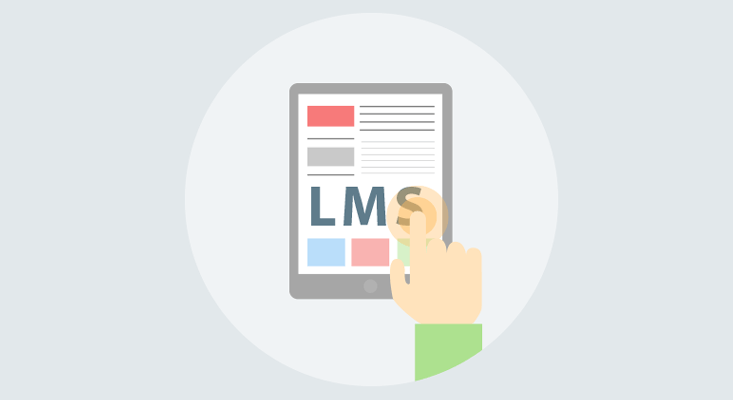 A learning management system is a software platform which allows any business to document, administer, track and report training or educational courses. An LMS is designed to help make delivery and management of training programs easy and hassle free experience. This invaluable web-based technology is versatile in nature and supports different forms of learning. It can be used for supporting classroom learning, offer online training and other hybrid forms like blended learning and flipped classrooms.

You can consider it like a car. While the core 'functionality' and 'purpose' remains the same irrespective of the model you buy, but the benefits, design and robustness may vary from one model to another, depending on the user's needs.
Key Features And Characteristics
Although, the LMS market is flooded with over 600 LMS options that can support the needs of different solution seeker but every platform usually has a unique set of features. The below mentioned 'standard' features will help you understand the most basic use of an LMS for someone eyeing to create training programs and report on the completion of training.
Create courses - Develop elearning content and support training with the help of videos, docs, PPTs, tests, exams & quizzes.
Track & report - Easy access to reports and trends. Keep a close eye on the performance over a tenure or large group of learners.
Analytics - In-depth reports of completed, pending and in-progress attempts for every learner to ensure that learning is effective. It is a simple and effortless means of performance measurement.
Document management - Uploading and reusing existing content to save time and resources.
Safe and secure - Data safety and confidentiality is a major concern for everyone these days. Hence, mostly LMS' offer password settings, privacy control for maintaining data security.
Autonomy and self-reliance - Learners can be their own teacher. LMS inculcates self-support and competency among the learners.
Anytime, anywhere access - LMS' that allow the users to access the platform from a location of their choice as per their convenience makes it a sought-after option for learning and development.
Supports peer-to-peer learning - With user-generated content (UGC), sharing knowledge and experiences right across the organisation becomes easy.
Gamification - This key feature helps to motivate and engage the learners based on their achievements.
Social - Nowadays, everybody wants to be 'socially' relevant and allowing learners to share their certification, achievements on the social media channels remain the top priority.
Who Uses Learning Management System and Why
Educational institutes (Colleges and Universities)- To offer online courses to the distant learners and also augment their on-campus resources.
Businesses - Regardless of their industry vertical, every company wants to train and keep their workforce up to date on the latest programs, utilities and company practices. Many corporate entities use an LMS to integrate with other tools (such as Salesforce, employee training software etc) to keep track of employee progress and performance goals.
Professional groups – Trade societies (that are engaged in verticals like medicine, engineering, and financial services) leverage these platforms to achieve compliance training or speciality training.
Entrepreneurs – An LMS allow the next gen entrepreneurs or business mavericks to make their resource crunch teams achieve more productivity in short time span.
What Are The Deployment Types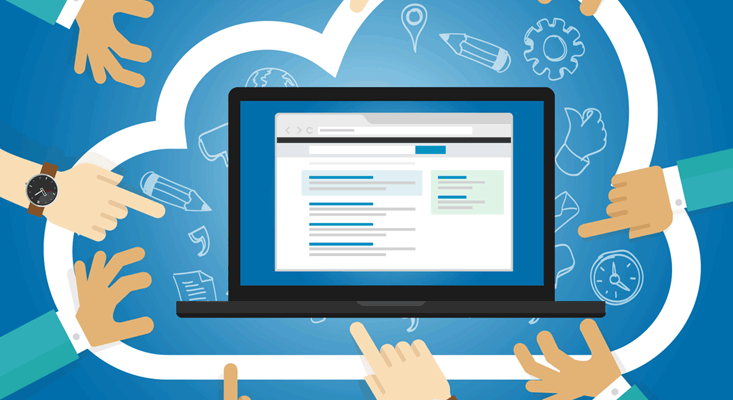 Cloud-based - Also known as Software as a Service (SaaS), the solution providers host the software on their servers which the users can access online. The variant usually includes a monthly fee depending on the number of users the features offered.
Hosted - The solution seeker needs to buy the software from the LMS vendor or download and install it on their computer. In most cases, the users need to purchase a license every year to continue the use of this platform. The platform is hosted on the user's servers, hence they are responsible for maintaining the system, making upgrades and resolving technical issues.
Since hosted LMS are time-consuming and expensive to manage, many businesses have switched their enterprise applications to the cloud variant.
Advantages Of Using A Cloud LMS
There are innumerable advantages of using a next-gen cloud-based learning management system. Here are some of them -
It offers immediate and quick training access. Learners can login and access content instantly as per their convenience. Issues related to knowledge sharing and skill gaps can be addressed as and when needed.
No need to wait for a group to form for training the new workforce. Every single employee can be trained as and when they join. Users can take training at their own pace from anywhere in the world. All they need is access to the Internet, which ensures better resource management and time utilization.
Businesses bag competitive edge by launching products faster in the markets since this platform offers flexibility to upgrade the sales professionals knowledge about new products/services.
It trains more learners at one go and hence curtails the delivery costs for the course taken. Moreover, content created once can be reused as well in an LMS. This is most beneficial for businesses that have high turnover.
It brings greater value to businesses for the investment made in training. It results in improved performance and higher business outcomes.
It provides immediate training access. Employees can login and access training content instantly and that too as per their convenience. Knowledge or skills can be updated as and when required reducing skill gap.
An LMS allows the learner-centered approach to work in the right direction and ensures an engaging experience for a long lasting impact.
Technical Standards Governing LMS
The industry technical standard for developing elearning content is SCORM (Shareable Content Object Reference Model) with the newer Tin Can Compliant LMS that is successfully making online learning widely acceptable.
SCORM is the language most elearning content is written in and is used by nearly all. Tin Can API, considered as SCORM's successor comes with the capability to draw a clear and fluid picture of how the learners are progressing.
Want to know how is TIN CAN API different from SCORM, read here https://www.proprofs.com/c/lms/scorm-vs-tin-can-api-the-difference-between-compact-discs-and-itunes/
What The Future Holds for Learning Management System
Industry veterans are of the opinion that LMS market will continue to grow and boom in the coming days as well. With the growing numbers of distributed learners and rising mobile use, the demand for LMS will skyrocket further. With the advancement in technology, LMS will continue to evolve, new opportunities will arise and features will become more sophisticated.
I would say that the future of the LMS is not just secure but it's golden bright.
Click Here To Zoom Image.