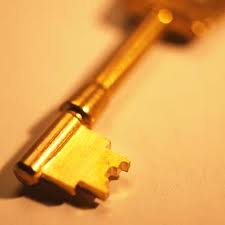 With the rapid advancements in technology, the features and uses of LMS software are constantly evolving. Even so, some key features which you should look for in an LMS software are:
User Management
Instructors can virtually export and import large groups of learners into an LMS. Some systems even allow instructors to create different user profiles, group users by classes or training courses, and administer and update their accounts, including passwords and other account information.
Reports & Stats
Using an LMS, instructors can view key reports & stats on learner performance. These include detailed real-time Learning Management Software reports for all learner activities such as course access, activity, and assessment results. Depending on the LMS, there are many other reports & stats available, such as question difficulty reports, time spent reports, and compliance reports. They can also download or email these reports.
Watch this to know How to Design Online Training Courses with Effortless Setup

Communication Tools
LMS systems allow learners to communicate with their peers and instructors with email tools, discussion forums etc. This allows instructors and students to have scheduled and informal discussions with each other. Communication tools provide a rich interactive elearning environment for students.
Content Management
Instructors can easily upload different kinds of online content to the LMS, such as articles, PDFs, presentations, videos, slideshare files, images, audio files, live web content, and much more to a centralized location. They can also easily manage and update the existing content by integrating blogs, wikis, journals, and interactive videos or images to enhance their courses.
Certification Management
Individual trainers and organizations can use LMS to create custom course completion certificates, which they can brand with their own logo and colors. They can also incorporate their custom grading system and fully track the certification process for any user or group.
Automated Grading
A prime feature of an LMS is the automated course grading feature, which helps instructors to instantly grade large number of assessments. It provides instant feedback to students and decreases the workload of trainers and educators, saving them hours of time otherwise spent in manual grading. Automated grading assessment tools can include quizzes, self-tests, graded discussions, assignments, and journals.
Compliance
Learning Management Systems allows trainers to see that their learners meet regulatory compliance. Likewise, companies can see if their employees have met their training schedules and deadlines with the advanced learner tracking features that an LMS provides.
Virtual Classrooms
Doing away with the brick and mortar classroom, an LMS gives users a virtual classroom that they can access 24/7 from the Internet. This creates a self-paced learning environment that meets the needs for busy student. Instructors can also automate the process of delivering content to the learners, saving them time and effort.
Branding
Most commercial LMS systems allow companies to fully brand their courses and training programs. Companies and independent educators can add their logos, change the font and colors, and customize the look and feel of the course. This helps students identify their online learning environment with their school or company.
Mobile learning
Many LMS developers design mobile tools that allow learners to access courses in the LMS from their smartphones and mobile devices. This helps facilitate anytime, anywhere learning for students, who prefer to use their mobile devices more than a computer to access the web.
Social Learning
LMS software incorporates different kinds of social learning features for learners to share their thoughts, ideas, and creativity. These include blog modules, discussion forums, RSS feeds, Twitter feeds, and content sharing tools that including bios, videos, and photos. Where available, third-party application integration also helps instructors incorporate social learning tools into the course.
E-Commerce Integration
A few LMS software providers support e-commerce integration into the LMS environment. This opens a variety of opportunities for user registration. Key e-commerce integration features include support for multiple credit cards, pricing options, store & checkout page branding, sales dashboard, and marketing support.
Do you want a free Training Software?
We have the #1 Learning Management Software for complete learning solution starting at $0