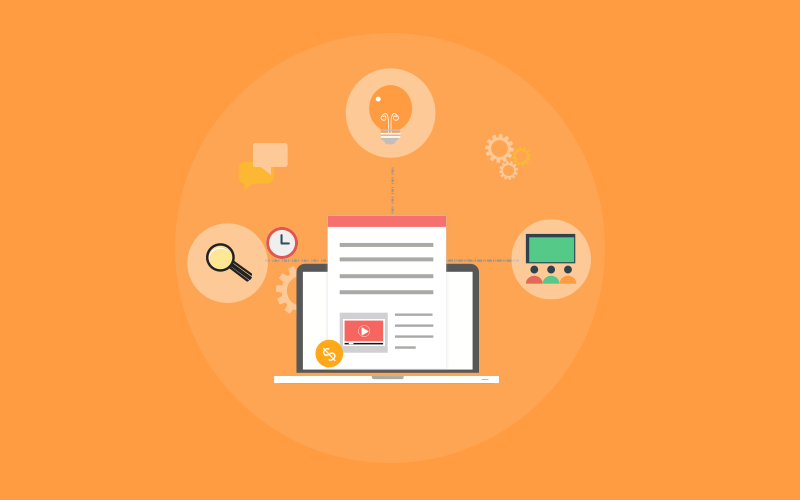 Enterprises always feel the need to provide continuous training to their workforce so that the latter can fit into modern workplaces. Creative problem solving, collaborative skills, adaptability, and agility are some of the competencies employers look forward to in their employees. In fact, talent has become a key differentiator in the present business world.
Talent management is, thus, one of the major business agendas for organizations everywhere. To make learning and development (L&D) more effective, instructors often turn to learning management systems (LMSs) that come with reporting features. This is because reports and analytics give an overview of learning experiences and the effectiveness of training courses.
Watch this video to find out how LMS reporting can help you:
Continuing the discussion, let's now find out in detail why LMS reporting is simply indispensable in any online L&D environment. Read on to learn.
Training Guided by Reports
Training reports lie at the heart of every advanced learning management system. Training that is guided by insightful reports at different stages of the process is bound to give better results than one that doesn't make use of any such statistics. Whether it is knowledge gaps or poor quality content that we are talking about, training reports can provide a complete picture.
From tracking course completion rates and learners' progress to identifying learner satisfaction level and improvement areas, online training reports do it all. This is significant considering the fact that today organizations across the world are increasingly driven by vital data on market and competition during their decision-making.
Automatic and Real-Time Updates
One of the real benefits of LMS reports is that they keep you posted about learners participating in your online classrooms. Using a data repository system such as learning record store (LRS), you can get all learner-related information updated automatically in real-time in the form of statements. This means you will be notified whenever there is a change in learning, for instance, someone took a course or completed a course.
Another advantage of this ongoing update is that trainers don't have to trawl all over a place to search for a learner's data that are months or even years old. The data will be sent to online trainers in snapshots. All this makes monitoring learners within an LMS super-easy.
---
Read More:- The Importance of Data Reporting in Learning Management System
---
Report Comparison Simplified
Sometimes you need to run different training programs simultaneously. They may be on different products, services, departments, or classroom training versus blended learning. In such a situation, an LMS with reporting features not only provides a clear picture of each training, but it goes far beyond that.
Besides allowing you to know how each training unit is performing, LMS reports give you the liberty to compare data on multiple business training programs. This provides insights on the larger picture of your business, and what you need to focus on going forward.
Connection with Certifications
Certification, which is one of the common features in most on-demand learning management systems, owes a lot to online training reports. One cannot think of even creating certificates, forget about issuing them, in the absence of a robust reporting system.
Personalized certificates that validate successful completion of online training or eLearning courses are based on such reports. Rewards and recognition are possible only after instructors assess each learner carefully, and identify the deserving candidates. This is where training reports assume significance as they serve as the basis for credits that learners earn after completion of a course.
Opportunities for Course Improvement
It is not only the learners that LMS reporting features report on, they also extend to the training courses themselves. To give you an example, market-leading ProProfs LMS comes integrated with a number of useful tools for conducting online surveys, quizzes, and polls. When you send out questionnaires to the LMS users with the help of these tools, you can get instant feedback.
Such feedback throws light on the satisfaction level of your learners vis-a-vis different course content. It tells you how you can improve your courses to make online training more relevant and effective. This ultimately results in better engagement with learners, better knowledge retention, and better learning experience for all.
Closing Remarks
To sum up, online training reports play a fundamental role in employee training and eLearning. By providing unlimited actionable data, reporting tools give teeth to online training and learning by making the entire activity more meaningful. They provide you information on time spent by learners on each course, their engagement level, course quality and more that help you in the final assessment.
In other words, reports let you gauge where things stand and enable you to know your learners as well as courses better. Using such data, trainers can make accurate decisions as to which trainees are suitable for specific roles and who need retraining. When decision-makers tap this wealth of information, they work towards giving a positive impact on business growth.
Do you want a free Training Software?
We have the #1 Learning Management Software for complete learning solution starting at $0