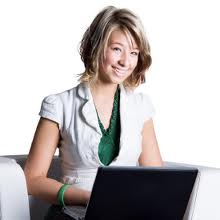 The rapid proliferation of massive open online courses (MOOCs) starting in 2012 has brought the potential of online learning to the forefront of education discussions at all levels. Educational institutions and corporate trainers alike are moving their programs online, and students are signing up in droves. The Sloan 2012 Survey of Online Learning found that 32% of students are taking courses online, and this number is expected to keep growing. But the news has not been all positive. Although tens and even hundreds of thousands of students sign up for MOOCs, completion rates hover around 5 to 10%. The completion rate for credit-bearing online courses is higher, but it is still below that of traditional courses.
In traditional classrooms, instructors can directly monitor what students are doing. The instructors can minimize distractions and guide off-task students back to the activity or discussion. But in the online classroom, this is much more difficult. Students work asynchronously and are usually isolated from both classmates and instructors. Even the most dedicated students may have a difficult time escaping the constant barrage of email, text messages, and other interruptions that happen when working online, not to mention the general distractions of daily life.
The big question now is: How can we increase student engagement and participation in online courses?
To answer this question, we must first explore what student engagement means in online environments. The National Survey of Student Engagement (NSSE) identifies five areas of student experience that should be emphasized in online courses:
---
Read More:- How Students Can Benefit from Online Education
---
Academic challenge
Active and collaborative learning
Student-faculty interaction
Supportive "campus" environment
Enriching educational experiences
Watch This Video to Know How to Create an Online Course in 5 Min

Engagement goes beyond clicking through PowerPoint slides and reading pdfs, and even completing online tutorials and quizzes. Engaged students interact with the content in meaningful ways. They think critically about the content and share what they learn with others. They take what they learn and remix it into something new. Strategies for student engagement focus on promoting these activities and encouraging learners to become involved in their own learning.
Here are some strategies to increase student engagement in online courses:
Meaningful participation. Many online courses use discussion boards, but not all discussion boards are created equal. Directed, threaded discussions based on relevant questions and prompts encourage participation more than open discussion forums where anything goes. For each module of a course, identify two or three items to guide discussions. Ask questions about the reading, present case studies, or have students do a small research project and report briefly on their findings. Instructors should moderate the discussions to keep them on-topic and respond when possible.
Community and collaboration. Students are more engaged when they feel part of a community and have a personal connection to others, rather than being isolated. One way to promote community is to have students work on collaborative projects. Student collaboration is perhaps more difficult in online courses, but it is not impossible. Have students form small groups for projects or discussions. Students can hold meetings using Google+ Hangouts and work together on documents using one of the many free Web collaboration tools available. Twitter discussions and social bookmarking tools can also be used to encourage community-building.
Peer-to-peer learning. The 2010 annual report of the NSSE found that students who engage in peer-to-peer learning are more likely to participate in other educational activities. Small discussion groups, study groups, presentations, and peer grading activities all encourage peer-to-peer learning.
Creativity. With the Internet, the opportunities for creative expression are limitless. Students can present their work using blog posts, infographics or concept maps, timelines, multimedia presentations, and many other tools, most of which are freely available online.
To be engaged, particularly in an online environment, students need to feel in control of their learning processes and committed to their own learning. Giving students opportunities to interact with the content, share what they learn with others, and explore according to their interests will encourage them to stay engaged and participate meaningfully. This, in turn, will increase learning as well as student retention and course completion rates, making online education more relevant and meaningful.
Do you want a free Training Software?
We have the #1 Learning Management Software for complete learning solution starting at $0