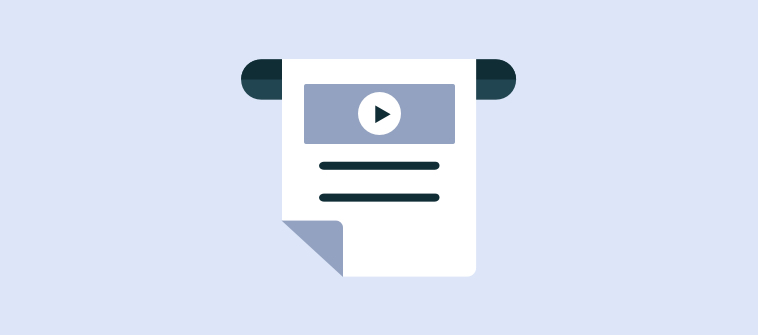 Gone are the days when employee training was restricted to the four walls of a room, boring lectures dominated the conference halls and learners waited eagerly for breaks. With the rapid advancements in technology, traditional employee training has undergone massive metamorphosis, giving rise to the online learning management system.

Given the bouquet of benefits it offers, web-based LMS has created a buzz across industries. More and more firms are now inclining towards adopting LMS to train their employees spread across geographies. The ability to provide centralized learning to large groups of employees, train multiple teams, track learner engagement and monitor progress are some of the major factors driving organizations towards enterprise LMS.
The market is flooded with Learning Management Systems that promise proficiency and guarantee performance, but there is only a handful of them that actually deliver.

To make your work easier, we have listed down seven key features that you should look out for in an LMS, before taking the final call.
Watch This Video To Know How to Choose the Right LMS Software

Intuitive User Interface
You don't want your learners to struggle with an interface that's obsolete, inept or cumbersome to use. Remember that your employees form a part of the technology-friendly millennial generation. A clunky interface might pique frustration and shatter their expectations.
Hence, you should go for an LMS that offers a smooth and intuitive interface. Also, your user interface should be easily configurable to ensure that your employees get a seamless learning experience.
Scalability
The employee training software you choose must be capable of handling a large number of learners and still continue to deliver exceptional performance. As your employee strength grows, you should be able to add new users to your LMS easily. To ensure that your learning management system doesn't crash when the user base gets enlarged, go for the software that's scalable and doesn't slow down.
Multiple Language Support
Since your operations are spread across the globe, it's natural to have a diverse and multi-linguistic workforce. Training employees who speak different languages can be daunting if you don't have the right LMS in place. Opt for a software that supports multiple languages and helps you provide learners with course content that they can easily understand.
Course Completion Certificates
Issuing certificates to employees on successful completion of courses is one of the best ways to keep them motivated and driven. The certificates should reflect your brand's image. For this, you will have to design them professionally by adding your firm's logo and signature and even customize them for those who complete the course.
While looking out for an LMS, ensure that you choose the one that helps you offer personalized certificates to learners.
Robust Reporting
Simply creating the courses and assigning them to your employees won't bring you any substantial benefits. For best results, you need to analyze learner as well as course performance, gauge the engagement level of your employees, get feedback and most importantly assess how satisfied learners are.
To achieve this, all you need is a learning management system that can provide you with insightful reports on learners' progress, their weak and strong areas and any existing knowledge gaps, among other things. Look out for an enterprise LMS that offers robust reporting features and helps you launch surveys and quizzes in your courses with ease.
Android and iOS Compatibility
The tech-savvy millennial workforce of today demands anytime, anywhere accessibility. To cater to this rising need and to give your employees the freedom to learn on-the-go, it's essential that you provide them with learning content that can be accessed easily on both Android and iOS devices.
So, you must go for a learning management system that provides compatibility with both Android and iOS and helps you cultivate a remote working culture in your organization.
Enhanced Security
Your training content might consist of important company information. To maintain the security of information and prevent any unauthorized access to courses, you can assign log in credentials to the individual as well as group learners. This will ensure that only authorized users have access to your course content. Opt for a learning management system that helps you create a secure and full-proof learning platform for your workforce.

Choosing the right LMS that works right for you is challenging. But you can conquer this challenge by setting your priorities straight and being clear of what you want. From the outside, all learning management systems look alike, with each offering similar services.
It's only when you look under the hood that you realize the differences among them. The list given above will help you immensely in spotting a suitable learning management system for your employee training needs.
Do you want a free Training Software?
We have the #1 Learning Management Software for complete learning solution starting at $0