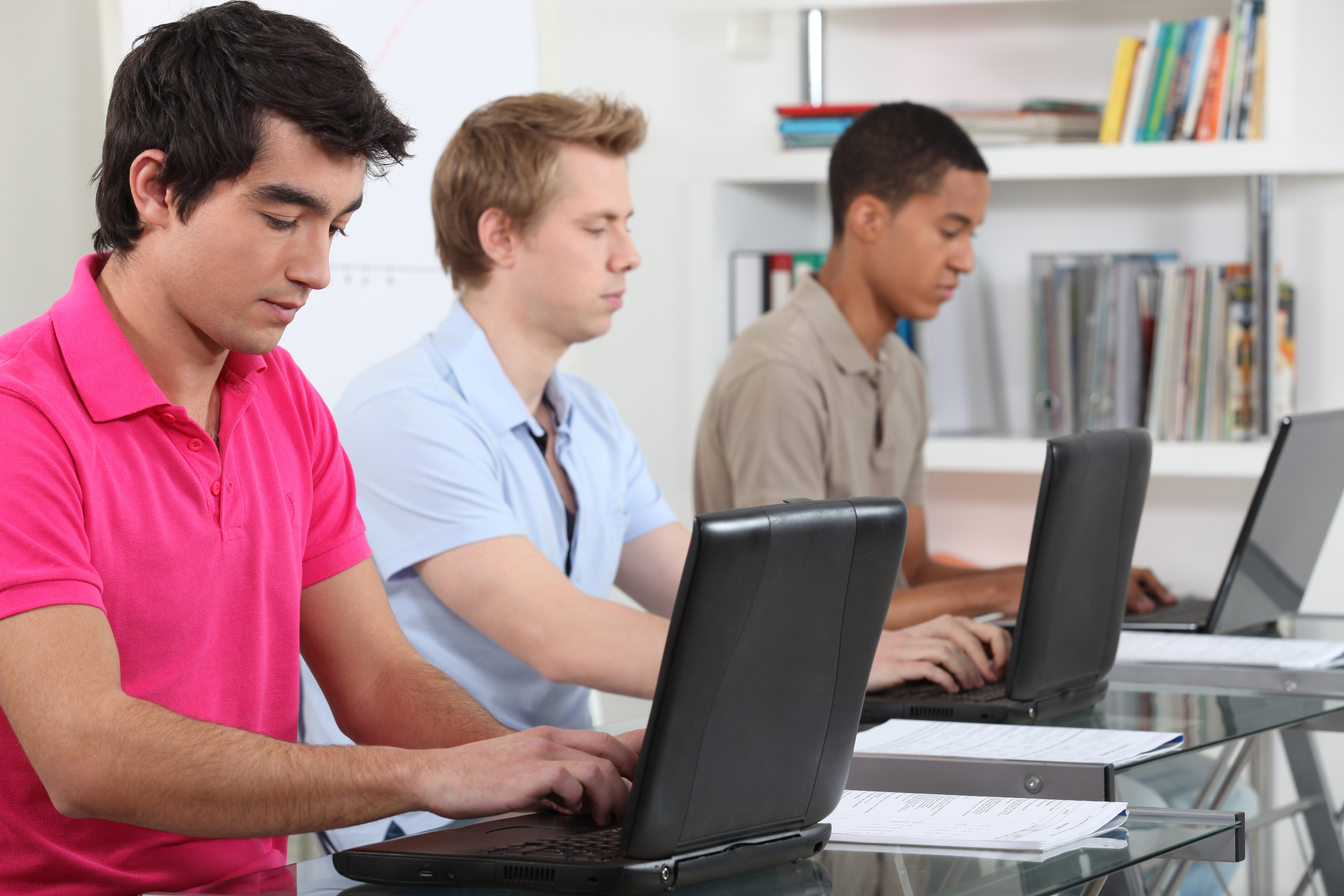 Massive open online courses, aka MOOCs, have generated a lot of discussion – both accolades and criticisms – in the education and training worlds. Much of this discussion has centered on trying to determine a clear definition for what a MOOC is. Is it a platform? A format? An idea?
A MOOC is massive, which means that an unlimited number of students can take place; it is open, which means that anyone can take it; it's online, which means it takes place digitally; and it's a course, which means the goal is learning.
Watch:

But what exactly does that mean?
It is somewhat difficult to define MOOC precisely, because the word has become an umbrella term used to encompass a wide range of course types and online learning experiences. One way to move closer to clear definition is by the process of elimination – looking at what a MOOC is not.
A MOOC is not a technology.
This may sound counterintuitive, as MOOCs are one of the biggest current educational technology trends, but a MOOC is not a technology. It is an online course that uses a variety of technologies to create a full digital learning experience.
This point is essential to make because many people confuse MOOCs with learning management systems (LMSs).An LMS is a technology – it is a software application that is used to run online courses. Instructors load their course resources, including content and assessments, into an LMS, and then students login to the LMS to access those resources, take assessments and participate in other course activities. A MOOC can be hosted on an LMS, and in fact most MOOCs are run using an LMS, but they don't have to be.
A MOOC doesn't follow a defined format.
A MOOC is a course, but they may take many different learning formats. Most MOOCs are similar in structure to a real online course. For example, they are divided into 12 or 13 weekly modules, each of which contains video lectures and other resources, discussions, assignments, and quizzes and tests. Students login on a weekly basis to complete their coursework, and then the entire class moves together to the new module. In this format, students tend to have more interaction, both with the instructors or teaching assistants and with other students. For all practical purposes, a MOOC run this way is just like a regular online course, only with many, many more students.
---
Read More:- What are Massive Open Online Courses (MOOCs)?
---
But this isn't the only way to run a MOOC. MOOCs can also be self-paced; they may involve only 4 or 6 modules; they may involve a variety of activities and discussions that take place outside of the LMS (if an LMS is being used at all). MOOCs can be small or large, formal or informal. A MOOC can be used as an online course on its own, or it can be used in conjunction with in-person activities, or even as a supplement to a mostly in-person course.
So, if a MOOC isn't a technology or even a defined learning format, how do you define MOOC?
Here is a MOOC definition that seems to encompass everything that a MOOC is:
"A MOOC is a flexible online course that is anyone with a computer or mobile device and an Internet can sign up for and take. It can take a variety of different forms, from highly structured to very informal. There are no requirements to take a MOOC other than an Internet connection. A MOOC may use a wide variety of technologies depending on the format and the learning goals. MOOCs make high-quality education available to anyone who wants it."
How do you think we did? Are there any other key characteristics of MOOCs you think need to be included?
Do you want a free Training Software?
We have the #1 Learning Management Software for complete learning solution starting at $0