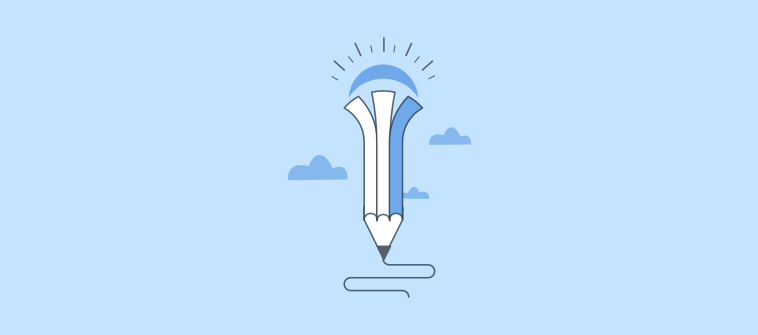 The kind of authoring tool you use impacts the overall eLearning experience on the part of learners. This is true whether you rely on eLearning for training employees or students. No two eLearning authoring software are same, and making the right pick from a bunch of present tools can be quite challenging. The trick is to identify what you want from such a tool. Once you do that, the task of choosing the best one becomes easier manifold.
To help you navigate through the activity of choosing the tool that fits the bill seamlessly, we have compiled the five most essential features to look for in an eLearning authoring software tool. Read on to find out.
Easy User Interface
The first sign of a superior eLearning authoring tool is that it is easy to use. All the other features in the tool become meaningful only when there is ease of use with the user interface. This makes UI the key deciding factor when it comes to comparing and choosing an authoring tool. It should help you to create a large number of training courses in a short period of time and generate a return on investment for your organization. Ideally, users should find it easy to familiarize with the platform quickly, and the tool should offer a perfect balance of control on content and ease of use. In other words, look for a robust and intuitive authoring tool loaded with advanced features that people of all skill levels can find simple and straightforward.
---
Read More:- eLearning Authoring Tool – Types, Features & Everything Else
---
To find out the real benefits of eLearning, watch this video:
Mobile-Friendliness
Almost all modern-day learners today expect online training materials to be easily accessible on their mobile devices. That's why the eLearning authoring tool you choose should take care of this need by producing mobile-ready content. For instance, the tool should be able to automatically adjust or resize online learning resources to accommodate different screen sizes of mobile phones. This ensures that every learner gets to study courses irrespective of the type of mobile device they use. The tool should allow instructors to preview the layout at each breakpoint and make necessary changes. The bottom line is that instructors should be able to deploy a single content to desktops, smartphones, tablets, and laptops simultaneously without any problem. This convenience of accessibility enhances the utility of such a tool and grows the learner base to a great extent.
Multi-Lingual Support
Language support is another essential feature to look for in an eLearning authoring tool. One that supports multiple languages is advantageous as it caters to the need of diverse learners located in different regions of the world. Course developers can now write their training materials in the native language of their learners for easy understanding. Likewise, if your target audience is in a foreign country, it would be a good idea to rely on an authoring tool that has a built-in translator such as XML Localization Interchange File Format (XLIFF). Before deciding on a product, inquire whether it supports the specific languages that you need. An eLearning authoring tool with multi-lingual support can easily serve a global audience and broaden your market reach.
---
Read More:- Top Typeform Alternatives that You Need to Know About!
---
Online Resource Library
Find out if the tool you are planning to use features a prebuilt library that facilitates speedy creation and publication of learning materials online. Such a library serves as an online repository for themes, course templates, background images, videos and so on. A storehouse of multimedia is extremely helpful in incorporating powerful and engaging elements into training courses. The best part is that users don't need to look for such resources elsewhere. Whether it is the page type, layout, alignment, drag-and-drop designs, or other elements, such online library should be able to provide access to ready-to-use resources to course developers.
Scalability
Apart from these features, a cloud-based authoring tool should be easy to scale up or down as per your need. It should be flexible enough to meet your current learning & development needs without your course creators having to look for additional tools. A scalable authoring tool enables instructors to create additional eLearning content for critical projects in a short time by leveraging the knowledge and skills of experts based virtually anywhere. This robust feature is particularly beneficial in situations where you need to create different training courses for different groups of varying sizes.
In a Nutshell
Having a keen eye for detail always pays when it comes to choosing the best eLearning authoring tool on the market. The features we discussed above are just a few functionalities that you should primarily focus on when you are out in the market to buy an authoring tool. Remember, the tool should be simple and easy to use, but powerful enough to produce the desired results in the shortest possible time.
Do you want a free Training Software?
We have the #1 Learning Management Software for complete learning solution starting at $0