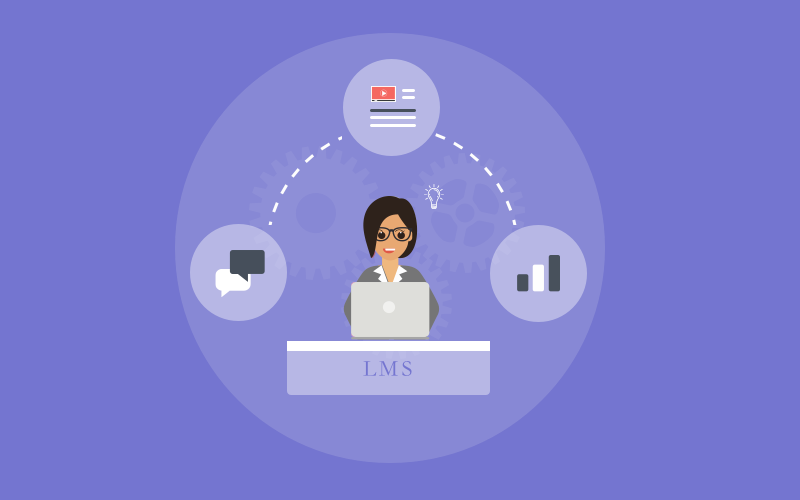 Knowledge is powerful. The organizations that are able to tap into it and share it with stakeholders are able to outshine the competition. Having said that, companies that are making efforts to empower the affiliates (and look beyond its employee base) have better chances to succeed. With businesses investing time, money and resources to boost their corporate training initiatives, "extended enterprise learning" as a concept is assuming center stage and gaining prominence.
While many organizations have already jumped on this bandwagon, there are quite a few that aren't sure what extended enterprise learning is all about, why it isn't just a passing trend and how it can be used to support the corporate training endeavors.
Definition of Extended Enterprise Learning
It is also popularly known as extended enterprise training. Typically, it is offered to the community, partners or other stakeholders who work outside a company. It may comprise customers, dealers, volunteers, resellers, authorized support centers, channels partners, franchisees, suppliers etc.
The aim of extended enterprise learning is to help businesses improve customer satisfaction rate, streamline the sales disbursement process, boost sales revenue, beat competitors etc.
Importance of Extended Enterprise Learning for Businesses
Extended enterprise learning is valuable because it addresses the needs and goals of an organization. In the long run, it makes a predictable and measurable business impact. Committing the mistake of neglecting extended enterprise learning will cost a business heavily. The reason - stakeholders prefer to forge a relationship with an organization making efforts to boost their product knowledge.
In today's competition-driven business environment, every company aims to develop a long-lasting relationship with the customers. And the use of extended enterprise learning can make all the difference.
According to Brandon Hall Group's 2017 research, learning for non-employees accounts for over half of learning and over 50% of businesses have found enterprise learning efforts to be effective.
There are businesses looking to boost their RoI and the use of extended enterprise learning is an optimal way to make money. Offering training outside the company is a strategic step that drives business growth and strengthens profitability.
Measurable Benefits of Using Extended Enterprise Learning for an Organization
- Boost revenue: When you educate your channels partners about your products/services, they will enact the role of brand advocate for your business. If your customers know about the product inside out, they are less likely to face any hiccups, maintain their association with it for a longer time, renew their subscription and even recommend it to friends, family or acquaintances.
Aberdeen Group study pointed out that when companies took steps to impart knowledge to clients and partners, revenue jumped by 40% as compared to those businesses that solely focused on internal learning initiatives.
- Improve business processes: An extended enterprise learning management will let you report on the training completion of the audience groups. It will let you boost the efficiency and effectiveness of different business activities such as product launches, market expansion etc.
It will let your business operate smoothly and implement changes, whenever the need arises. Offering online training on how to use your products will help to onboard new partners quickly.
- Reduce costs: Training your resellers, channel partners and clients will grow knowledge, thus bringing down the support cost. The use of an extended enterprise LMS tool will lower the training delivery costs via the reapplication of learning content. You can avoid regulatory compliance risks and grow a global network of partners without worrying about training them.
Planning to Get Started with Extended Enterprise Learning? Keep these things in Mind
As it turns out, executing enterprise learning isn't an uphill task if you know how to get started. It involves three essential steps. Let's take a closer look at each of these steps.
- Identify your goal: First and foremost, it is important to define your goal and find out your target audience. Engage in a comprehensive research to find out what type of the extended enterprise learning program will be able to create the highest impact and isn't tough to implement. If you choose to sell directly to the customers, training them on your product has the potential to considerably strengthen customer retention and revenue.
When you have a large network of partners who sell your products, offering sales and product training will create the strongest effect on your bottom line.
- Choose the right learning management system (LMS) to create customized elearning content: After you know who your target audience is, setting up trial should be easy if you have an enterprise-wide LMS software in place. In such a scenario, the choice of the right cloud LMS platform can do wonders. Select an elearning tool that will let you create and share content that can be easily accessed. It is a good idea to have different areas that deliver online training to channel partners, suppliers and customers, along with your internal staff.
Always remember when creating content, ensure that it is relevant, customized to different user type who you are targeting and follows the latest elearning design. The aim should be to keep your learners engaged and knowledge retention.
Brandon Hall Group's Extended Enterprise 2017 survey stated that over 75% of companies prefer to use an LMS as an extended enterprise platform. An elearning platform is most effective because it will help you to centralize the content, manage and target the delivery in right way. Moreover, it will come in handy to establish the right connection between learning and organizational performance by offering informative insights.
- Market your content: Now, it's time to market your elearning program. The marketing strategy will depend on learners and the communication channels you are using. While many prefer to use emails and calls to reach the audience, you can consider signposting a training hub on your website as well. It is an excellent way to tap prospective partners and customers.
The Final Takeaway
There is no doubt that extended enterprise learning will play a key role in deciding the future of online training and success of supplier, partner and client relationship management. Businesses should quickly embrace this concept because when done well, it can enact the role of a competitive differentiator in the long run.
Every business should implement extended enterprise learning as it helps to strengthen RoI. So, wait no more because missing the boat on this one will only slow down your company's growth.
Do you want a free Training Software?
We have the #1 Learning Management Software for complete learning solution starting at $0