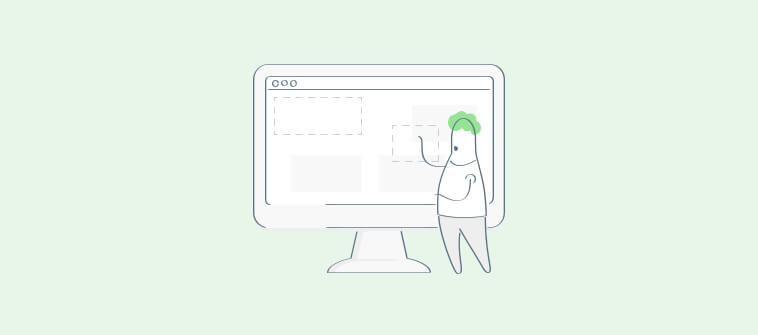 As of February 2019, 74 percent of Americans owned a desktop computer or laptop.
In 2017, approximately 77% of U.S. corporations used online learning, and 98% of them plan to incorporate it by 2020.
The market for self-paced online learning in the U.S. is estimated to worth $15.86 billion in 2021.
It has taken a while, but it's finally here.
Individuals, businesses, schools, and universities are all participating in the digital revolution. With computer-based training (CBT), teaching, testing, and assessment would never be the same again.
There are a number of business advantages of online or web-based training (WBT). Time and cost-saving, ease of scheduling and administration, and better engagement and retention rates are a few of them.
But first of all, let's get cracking on everything you need to know about it.
What is Computer-Based Training?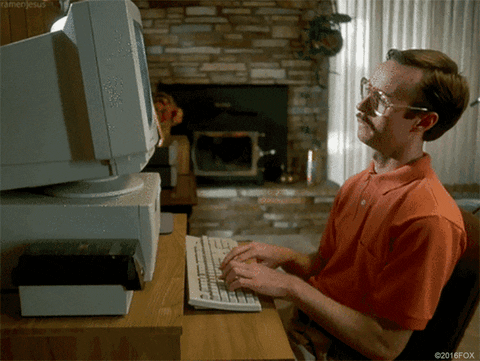 Simply put, computer-based training is a type of online learning & development (L&D) that takes place basically on a computer via the internet.
In this type of training, the focus shifts from instructors to learners.
Generally, it utilizes a learning management system (LMS) that comes with virtual classroom software to plan, execute, and track online training. Online courses, tests, multimedia files such as audio and videos as well as presentations, quizzes, and surveys are some of the popular mediums used to transfer knowledge to learners.
Watch: What is a Cloud-Based Learning Management System?

What differentiates online training from the conventional physical classroom-based training is the former enables anytime, anywhere, and any device learning. In other words, learners can learn on the go.
Unlike instructor-led training (ILT) where training takes place in person, web-based training encourages self-guided learning. Learners can self-pace the way they absorb information following designated learning paths.
A feedback system that gathers the observations of learners on course quality is another attribute of web-based training.
Testing & assessment at the end of each course chapter makes evaluating knowledge retention easy.
---
Read more:
Computer Based Safety Training
---
Computer-Based Training: A Brief Timeline
1960: Computer-based training took birth with the arrival of the first computer-assisted instruction system PLATO or Programmed Logic for Automatic Teaching Operations in 1960. PLATO was partly in response to an initiative to provide free education to World War II veterans.
1980s: By the 1980s, CBT had become mainstream with a number of academic institutions experimenting with it.
1990s: Then came the era of the World Wide Web. At this point in time, people began to graduate from CBT on to the broader term WBT. WBT is about multiple devices (not just computers) and operating platforms.
Present: With further evolution of the web, most CBT systems became cloud-based, which removed the need for software downloads, installations, and maintenance. In the last decade, we saw steady growth in the use of personal devices, including smartphones.
Role of Computer-Based Training Software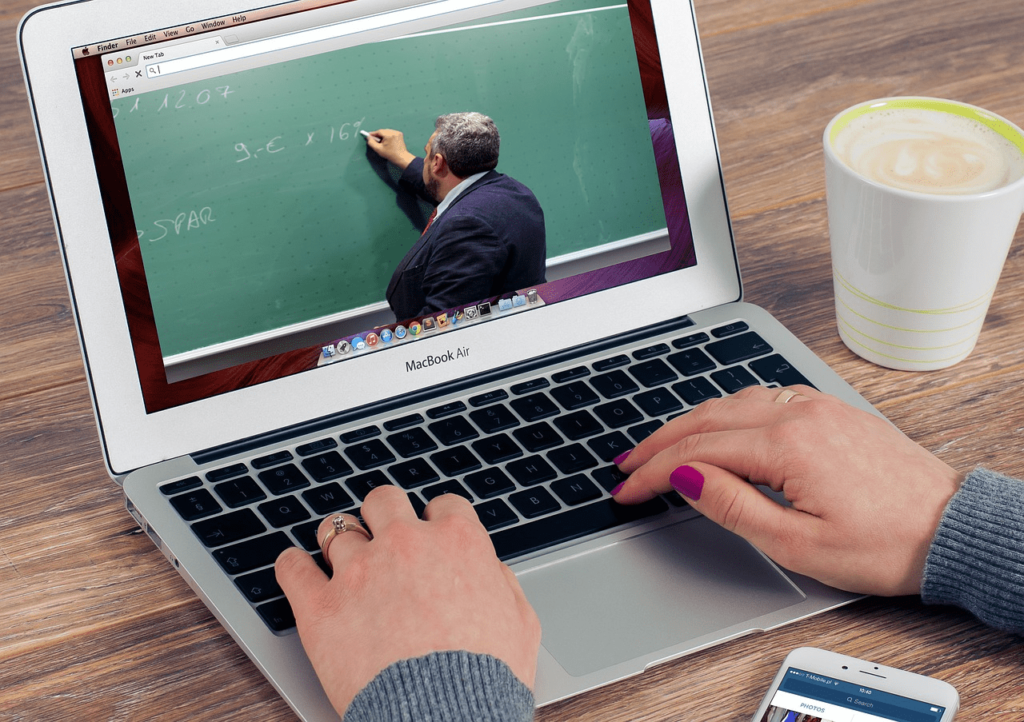 (Source: pixabay)
You have the learners. You have personal devices. And you have the internet. But without an online training software as the connecting element between them, employee training can't commence.
A computer-based training & assessment software serves as a platform to manage the entire training lifecycle. Many of these software applications are hosted in the cloud and provide easy access to courses. They enable learners to attend classes from where they are and whenever they want.
Online software for training & assessment helps users in the following ways:
Course Creation: Create a course easily either from scratch or by using existing course catalogs.
User Management:

Add learners and group admins, assign courses & tests easily using a centralized

virtual classroom

.
Seamless Learning:

Learner-centric features such as multi-lingual support, discussion & collaboration forums, online community, and course compliance reminders & announcements provide the best learning experience.
Testing & Assessment:

A

computer-based training & testing software

allows you to use a variety of quizzes to assess memory.
Reporting & Tracking:

Get an overview of individuals and groups through insightful reports and analytics.
Watch: How to Analyze Training Course Results

These are just a few of the top features that you will find in almost all computer-based training software. Other features you can expect include:
Integration with other equally powerful tools,

White-labeling, and

A range of security and permissions
---
Read more:
What is a Computer Based Assessment?
---
Advantages of Computer-Based Training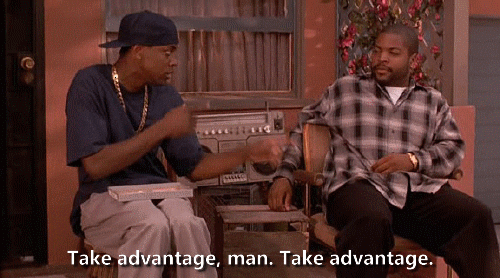 It is not really a question of whether to adopt computer-aided training and assessment but when are you doing it. This is because online training offers many significant benefits that are hard to overlook.
➨ Time-Saving: With all the paperwork removed, instructors spend less time printing training materials, making their copies, and manually grading tests. Everything is automated and human intervention is reduced, saving you time.
➨ Cost-Effective: Online employee training software is not only efficient but cost-effective as well. Save expenses on hiring instructors, arranging a venue, teaching materials, and travel. Use just one application and train an unlimited number of learners on a global scale.
➨ Flexible: Working professionals can easily adjust training to fit into their busy schedules without compromising on neither their job nor training.
➨ Suits Different Learning Styles: Computer training courses come in various formats and this makes it suitable for learners with different learning styles - visual, auditory, solitary, social, and others.
➨ Effective: Computer-based training is effective in the long run. You can enhance the engagement level with images, videos, case studies, and real-life examples. Real-time tracking ensures ongoing compliance.
➨ Consistent: Web-based training or eLearning follows a standardized training process. You can use a professionally-designed course to train different batches of learners on the same topic. This greatly reduces the chances of discrepancy in training approach and ensures consistency in training outcomes.
Online Training Trends In 2020 and Beyond
The best way to appreciate the significance of computer-based training today is by observing the trends. So here we go.
⏩
Informal Learning
Computer-assisted training is all about informal learning. Forget about rigid time tables. It allows learners to learn as and when they prefer. Well-curated content and a user-friendly LMS tool make learning an enjoyable experience.
⏩
Learning in Small Chunks
Gone are the days when learners used to learn by rote and regurgitate information at the time of examination. Microlearning is in. Today eLearning puts emphasis on small modules of bite-sized information. This makes learning, retention, and recall more effective.
---
Read more: 10 Best Learning Management System (LMS) Software of 2020
---
⏩
Increasing Use of Videos
Regardless of the type of training, videos have become a common element in every online employee training program. They are engaging and persuasive. Explaining a concept or topic becomes easier with video tutorials.
How-to videos for product training are particularly popular for organizations.
⏩
User-Generated Content
Technology is reinforcing collaboration among people in the same industry. Learners are now sharing valuable resources with their peers. In fact, 92% of consumers trust recommendations from others over branded content. In the coming days, we'll see more user-contributed content, including courses, blogs, testimonials, and social media posts.
⏩
Mobile Learning
The modern-day learners turn to their smartphones for virtually anything and spend, on average, two hours a day on their phones. Employers can leverage this to meet their employees' L&D needs. Access to personalized quality content on mobile devices, anytime, anywhere as a hallmark of online training will only become stronger with time.
Sign Up For Computer-Based Training Software Now! Thank Us Later
Computer-based training can work for you as it does for everyone else. If you haven't tried it yet, it's time you caught up with the trend. All you need is good software. There are many paid as well as free online training software on the market.
ProProfs Training Maker is a web-based training software that combines a powerful learning management system with an eLearning authoring tool. Real-time reports & analytics, third-party integrations, customization, and course monetization are other benefits that this LMS software offers. Using it, you can also deploy online computer-based tests, quizzes, and surveys easily.
Did I miss anything significant in this blog post? Feel free to leave your comments below.
Do you want a free Training Software?
We have the #1 Learning Management Software for complete learning solution starting at $0