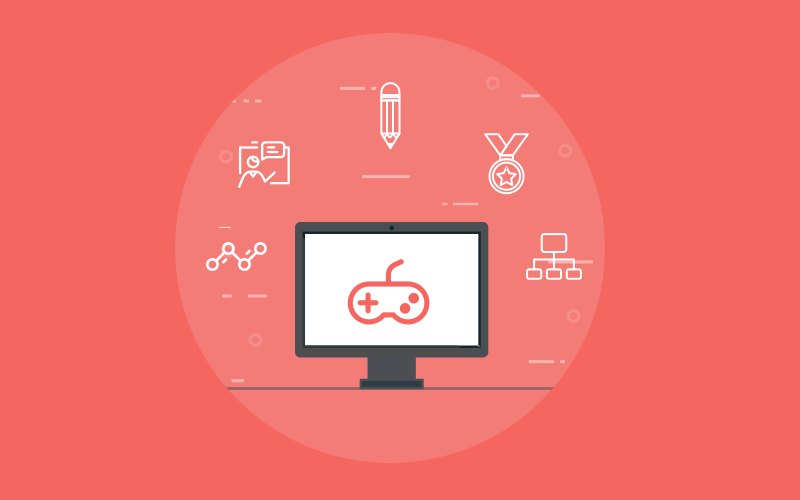 Whether you are creating a training course for corporate employees or educational institutes, it is extremely important to make it engaging, interesting and highly-informative. However, it doesn't mean that incorporating unique content is enough to engage your target audience. There are certain other techniques using which you can make your training course exceptional and different from others. One of such techniques is gamification. Adding gamification elements in your online training course can be fun. It not only adds excitement to your training course but also builds learner's interest till the end. All you need to do is follow some easy steps to create online courses that are effective, interesting and highly-engaging gamified training courses for your target audience. Take a look.
1. Determine Specific Learning Objectives
If your training course lacks a learning objective, you will be starting an aimless journey. Determining a specific learning objective not only helps you to define your audience but also makes the entire designing process extremely easy and simple. All you need to do is focus on your learning objectives and goals that you want to achieve through it. You need to have a clear thought about what you want to make your audience understand by the end of your training course. Accordingly, set your gamification strategy.
2. Identify the Right Audience
Identifying the right audience for your training course is of utmost importance. You must know for whom you are creating the course, their interests and expectations. Luckily, there are ways such as conducting surveys, polls, and assessments through which you can know your audience better and customize your training course accordingly. Using advanced and robust gaming elements, add spice to your training program and motivate your learners to pursue your course. Make sure you do all the relevant research before adding extra elements.
3. Choose Easy Gaming Techniques
You need to be very specific while choosing the gaming technique for your training course. The level of gamification must match the type of target audience you're dealing with. For instance, if your audience is of IT background, you can include technical gamification elements, however, if they are college-going students or general people, you need to bring down the gaming difficulty level and make sure it is easy to understand for every learner. The main motive of adding the gaming element is to engage your learners in a decision-making process so that they enhance their knowledge without getting bored.
4. Get a Compatible eLearning Tool
A compatible eLearning tool allows you to arrange your data in a standard format. It consists of tools using which you can customize your content and make it easy to understand for your learners. Once you have chosen a gamification strategy, it's time to integrate it with your eLearning authoring tool. Although you can find out overwhelming options for eLearning tools that supports gamification, make sure they include all the essential features. Get a compatible eLearning tool that supports custom gamification mechanics and can be easily operated on any device be it mobile, ipad, or desktop.
5. Give Clear Instructions
While designing your training course, you need to give clear instruction to the user. Make sure your training course is easy to understand even for the beginners. Whether it is about navigation from one chapter to another, attempting quizzes or earning rewards, you need to give clear instructions to the user whenever required. This way, learners can focus more on improving their performances rather than wondering about other useless activities.
6. Carry-Out a Test Round
One of the best ways to know about the functionality and response of your gamified training course is to carry out a pre-test round. All you need to do is invite a group of learners, be it corporate or general, ask them to try out your gamified online training course and provide their feedback on the same. This way, you'll be able to know the areas in which your course needs improvement.
7. Promote Your Gamified Training Course
Last but not the least, promote your gamified online training course with the help of a newsletter, email, survey or a blog. Learners might not be aware of the amazing benefits that your gamified online training course provides. Therefore, it becomes crucial to inform your target audience about the extended benefits and the way this course is going to improve their task proficiency. Also, tell them how gamification makes your training course different from others.
The Final Word
Following the above-mentioned steps of creating the gamified online training course, you will meet your learners' expectations. In addition to the above steps, you can also offer rewards, certificates, and incentives to your learners according to their performances. Moreover, make sure your training program contains informative content and highly-engaging gamification mechanics that help learners to improve their reasoning and knowledge.
Do you want a free Training Software?
We have the #1 Learning Management Software for complete learning solution starting at $0