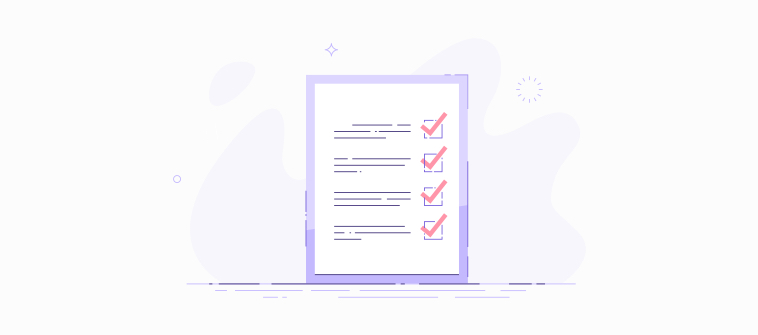 As the digital revolution is generating waves across the globe, creating software documentation is no more a choice. Instead, it is indispensable especially if you are running a business that deals in software related products.
In an era where clients seek instant gratification, going digital with your software documentation has become the go-to strategy for firms to attract and retain clients.
However, the importance of online documentation is still not fully realized by a majority of companies.
Consider this -
80%

of the information is still on paper in many organizations

Employees spend

50%

of their time in locating documents.
Hair-raising..! Isn't it?
Online software documentation - a pressing need
Confronting and solving repeated customer complaints, again and again, has always been a daunting challenge for organizations. This is one of the major reasons why building online software documentation is paramount.
Puzzled as to how a web-based document can help?
Firstly, it empowers your customers to answer software-related queries on their own without requiring any external support from customer care representatives.
This eventually results in fewer tickets.
What next?
Your support staff's productivity shoots up as they don't have to answer the same questions again and again. Also, it saves you a humongous amount of time and money.
So, you see having full-fledged software documentation is undoubtedly, a win-win, as it benefits you as well as your customers.
Is there something more to it?
You might consider it as just a web-based document that helps customers address concerns independently, but if you look at it broadly, it's much more than this.
Your software documentation speaks volumes about your business especially for a geographically-spread customer base, as it is the first thing they will look at. Clients sitting miles apart create perceptions about your business in general just by navigating through the document.
Of course, the quality of the software you provide matters the most but online documentation of the same is something that your customers will be continuously in touch with to get answers to questions, comprehend jargons and software functionalities. Hence, you cannot go wrong with it.
Bringing all the right elements together and sprinkling some chutzpah in your otherwise technical and monotonous software documentation can be a differentiating factor that gives you an edge over your competitors.
Here is a checklist of the tips that can be highly instrumental for you in creating one-of-its-kind software documentation.
Organize it meticulously -

Make sure that your software document is organized with separate sections and a table of contents in place. This is just to ensure that customers don't get puzzled while browsing through the document and are able to find information in a hassle-free way.

Package it beautifully -

Although a book should never be judged by its cover, yet an attractive cover does no harm if it correctly depicts the internal content of the book. To make your software document impactful and impressive,brand it using appropriate themes, designs, and fonts so that it appeals to readers.

Elevate the interest quotient using images -

Don't create the document just for the heck of it. Remember there are scores of competitors out there waiting to attract customers by using the best possible techniques. Infuse life in your document by embedding infographics, images, videos, audios, etc., to provide a better understanding of your software to your clients.

Plain text without the support of expressive images, is less likely to click to readers, as various

researches

have proven that the human mind responds more to images and colors.

Provide right help at the right time - Understanding the functionalities of software and specific jargons related to it is no child's play. To be honest, it is a bit complicated and difficult to comprehend in the first go.
Making your software documentation rich in information will be futile if customers can't decipher a word of it. You can use tooltips, popups, and lightboxes to provide additional help and to explain jargons so that readers get help at the right time without getting stranded midway.
Keep it mobile-friendly -

As per

Statista

, the number of mobile phone users is expected to rise to 4.68 Billion by 2019. Talking of the U.S. alone,

63%

of the traffic is generated by mobile phone users which clearly proves how important it is to tap this growing market. This can happen only if your software documentation is compatible with mobile phones as well as other devices like laptops and tablets to ensure on-the-go access.
For creating the best-in-class online software documentation, it's essential that you follow the above given tips. Besides this, your success in building high-end documentation largely depends on the kind of knowledge base software you use. A feature-rich software with powerful settings and integrations can give the much-needed fillip to your endeavor of building the perfect software documentation.
Happy Documenting..!
Recommended Reads:
5 Winning Strategies to Create Online Help Documentation
Tips for Creating Highly Professional Online Documentation Quickly
Ultimate Guide to Creating a Technical Documentation