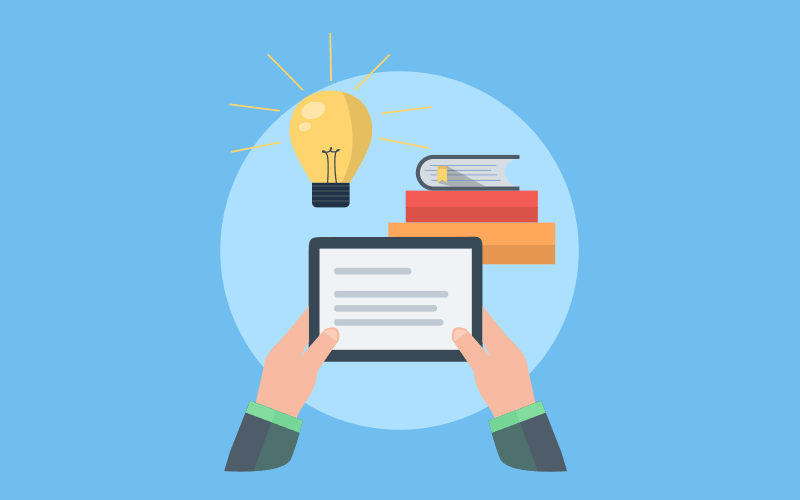 While online user guides and manuals can be very convenient and useful for all software programs, there is a need to make sure such a document is written properly. Online user guides and manuals need to be written with a number of considerations in mind. You must make sure you use these concepts properly if you want your manuals to be easy for readers to figure out.
Use Visual Aids
Have you ever taken a look at a manual that had lots of graphs, tables and highlighted spaces? If you have, then you'd possibly remember that following those instructions must have been easier.
You should use visual aids when writing a guide so what you want to say becomes clear and simple. Visual aids can include different graphs and diagrams that showcase the steps that have to be used in a process. It is much easier to use these than to just write lots of content that might be cluttered or hard to read.
Include Technical Explanations
Technical explanations may be included in a guide. That is, these are technical details on how items work and what causes an item to be run the right way for any particular purpose one might hold.
Such an explanation can also include an image of how something works. When that is done, it makes it easier for the reader to understand whatever it is you want to talk about. It also helps to possibly highlight cause and effect points in some cases.
Explain the Features
The features in any product you are writing about can be amazing but they will be worthless if the person who is reading your manual has no idea what they are or why they are necessary. Explain all key features of your product is a simple and easy to understand manner.
Make sure you give an explanation as to how such features work and why these features may be of use. Try and connect as many features with each other so your reader will understand the assorted ins and outs that come with what you are trying to highlight.
Always Include Precautionary Details
The precautionary information in an online user guide and manuals can include points like how using one command might overwrite the actions from another command or how other options within a program may be adjusted or limited based on what you do. Make sure you focus on as many of these details as possible so your audience will understand what will happen when using their programs.
Use An Active Voice
An active voice should always be used when finding a way to get the manual to look its best. It also makes it easier for the reader to understand what actions have to be done.
For instance, a passive voice will say "The items needed to complete the project include the following." Meanwhile, an active voice will say "You will require the following items to complete the project." An active voice makes statements clear while also directly engaging in your reader.
Explain Terms As Needed
Be sure to dole out definitions of any technical terms that might be difficult for some readers to grasp. You can always put them in a glossary section of a manual. You can also create links within an online guide to send people straight to the glossary page so they can get direct access to the definitions they want.
The way you write an online user guide or manual can make a huge difference to its success or failure. Make sure you make it informative and write it in a manner that is easy for anyone to understand and benefit from.