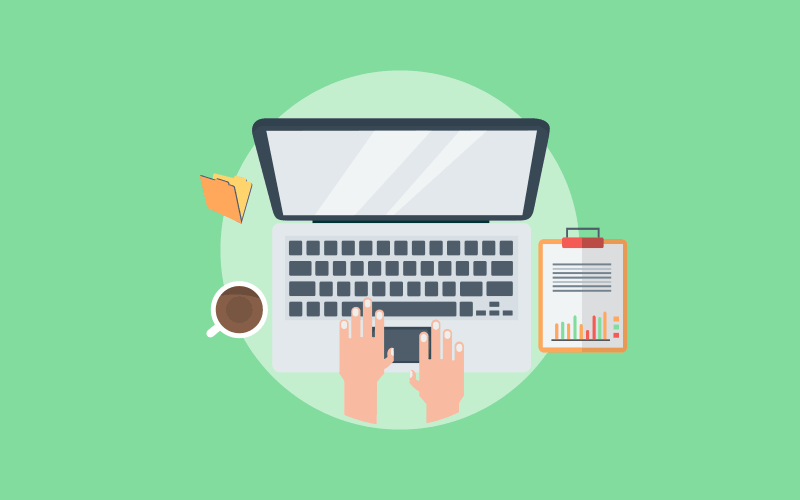 A knowledge base can help your company onboard employees more effectively as well as improve customer service and support. Creating the perfect knowledge base is a work in progress, however, here are some points that can help you create one.
While there are many steps involved in creating a knowledge base, this article looks at it from two broad perspectives:
Understanding your requirement: What are you looking to create?
Creating the knowledge base: How to nail the process!
Let's look at these points in more detail:
1) Understanding Your Requirement: What are You Looking to Create?
Before you even begin to create a knowledgebase, you need to know what kind of knowledge base you want to create. There are different kinds of knowledge bases such as wikis, user manuals and more, and knowing what you want to create is the first step towards understanding the best way to build one.
Some common types of knowledge bases you can create are:
Personal knowledge base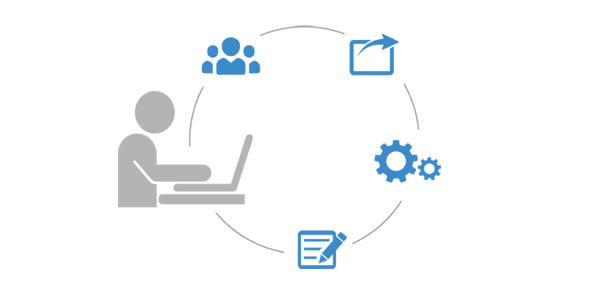 Creating a personal knowledgebase is an excellent way to organize your learning and make research or revision easy. You could store any information in the knowledge base from an initial draft of a book you're writing, rough notes on your topic of research or even as general as a to-do-list for a project you're working on.
Organizational knowledge management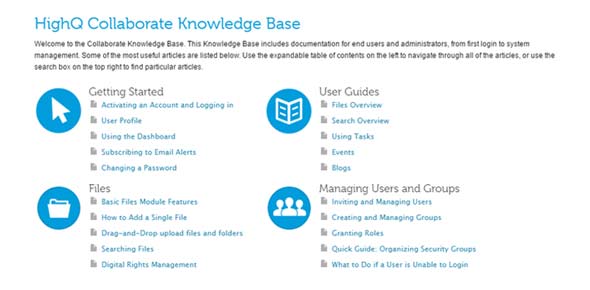 Also known as an internal knowledge base, this works like a knowledge repository for your company. Employees can use the knowledge base to access information such as meeting agendas, strategy docs, company charters, forms, policies and procedural help. Since the knowledgebase is a secure platform, employees can use it to share collaborative documents, documentation of new products or simply an idea or experience they think will help other employees.
Get started with our Knowledge Management Software to establish a culture of knowledge sharing among your employees.
Online wikis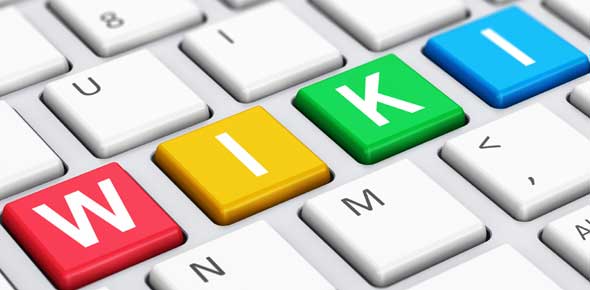 Web-based wikis are great for sharing all kinds of information. The wikis can be shared publicly or only with a few authorized members. One of the best examples of a public wiki is of course Wikipedia but there are many out there in the form of FAQs, encyclopedia, community forum wiki etc that help millions of people learn about a new topic, every day. A private wiki, on the other hand, is for corporates who want to share company-related information to employees on a centralized platform.
Learn more about how you can build a corporate wiki in minutes.
Online manuals or guides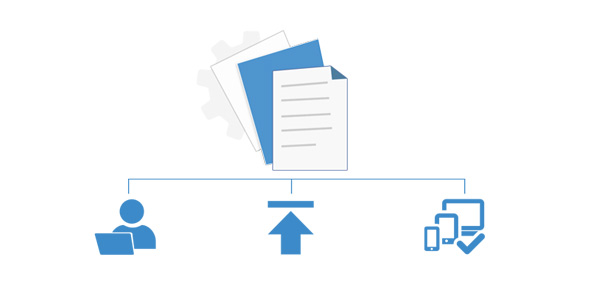 Every piece of hardware you buy, be it a washing machine or a smartphone, is accompanied by a user manual. You can store the information contained in this user manual into an online knowledge base to create an online manual or guide.
The difference is that a paper manual can be used only by one person or a few people at a time. With a web-based manual or guide, millions of people can access it from anywhere, at anytime and on any device. The ultimate way of delivering product help to customers, online guides and manuals are the bread and butter of many hardware manufacturing companies.
Learn more about how you can create online user manuals and document software features more efficiently.
So, now that we have looked at some of the most common types of knowledge bases, what you have to decide is which of these are you looking to create.
Is it an online wiki that serves as a customer FAQ for your business? Or are you looking to create an internal knowledgebase to facilitate knowledge sharing among employees?
Once you have decided on what to create, it's time to go ahead and create one.
Still, not sure?
Give us a call at (855) 776-7763 or schedule a demo and we will be happy to answer all your questions around creating a knowledgebase for your company.
For now, it's time to move on to our second point that focusses on the nitty-gritty of "creating the knowledgebase".
2) Creating the Knowledge Base: How to Nail the Process!
The general rules of online writing such as getting straight to the point, keeping the text scannable; etc, do apply to the knowledge base. It gets tricky when you have to create the fine balance between providing functional how-to information, which your readers also find easy and interesting to read. It also gets difficult sometimes to understand how to build a knowledge base that will be spot on!
While creating the perfect knowledgebase article is not something you learn in a day, here are some steps that can help you craft a good one:
Step1. Know your audience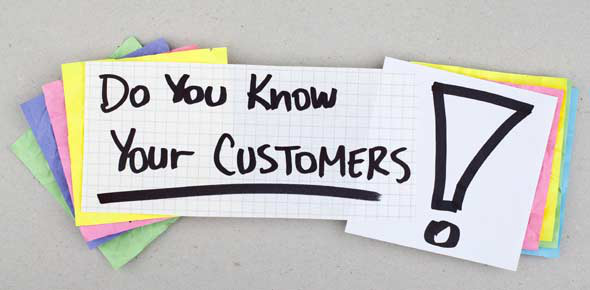 Understanding the profile of your audience is key to the success of your documentation. By profile, we mean understanding the nature of the problems faced by your audience. For instance, let's say your are creating an online guide for a new software launched by your company. The first thing to do would be to analyze the profile of your potential customer. Some key questions to ask while doing this are:
What does the typical day of my audiences look like?

What do they mostly use the internet for?

What kind of language do they use daily (formal, informal)?

What problems/challenges would they solve by using your software?
Step2. Decide which type of KB you want to create
Once you know the kind of audience you have, it is now time to create a knowledge base. But as mentioned before, knowledge bases are of different types, such as help manuals, FAQs, user guides and so on.
The next step is to understand the type of knowledge base which would suit best for your organization as well as your customers. You can either take a net educated guess on the basis of customer profiling or if you have enough resources, you can create a survey. Once, you are clear which type of knowledge base you are going to create, it is time to move on.
Step3. Understand your tool (ProProfs Knowledgebase)
Now, you are at a point where you know what you want to create and who's going to read it. It is time to understand the tool that is going to help you create your documentation. With ProProfs Knowledgebase, you can easily create knowledge base and publish documentation in minutes.
You get a WYSIWYG editor, which helps you to write your documentation. It also has some basic yet interesting features such as:
Anchor text linking

- You can use anchor text linking to link different parts of text on the same page.

Url linking

- You can use it either to interlink different KB articles or to an outside Url.

Insert Options

- Insert options include horizontal and pdf breaks. With other options to insert tables, videos, special characters, code highlighter and much more.

Embed media -

You can embed media from outside sources with few simple clicks.

Drag and drop -

You don't really need to click on upload every time, you can just drag and drop images to upload it in your documentation.
Step4. Make information easy to understand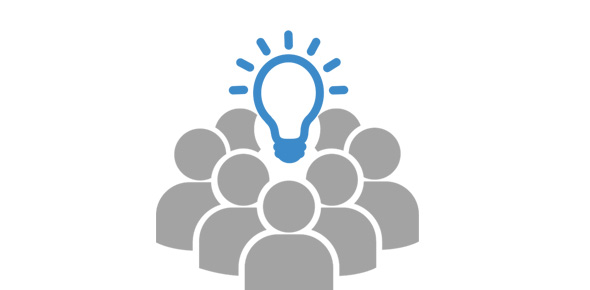 Most help documentation is written in an inverted pyramid style where information is given to readers in a step-by-step manner. Readers can easily understand content that comes in bite-size chunks - written in clear, crisp language. Here are top ways in which you can make information in your knowledge base easier for readers to understand:
Divide long topics with headings and sub-heads

Explain concepts with images and charts

Offer data and statistics to make content more engaging

Add videos tutorials, GIFs, infographics and other visual content

Break down a wall of words with bullet lists.
Step5. Use Advanced features to maintain reader's flow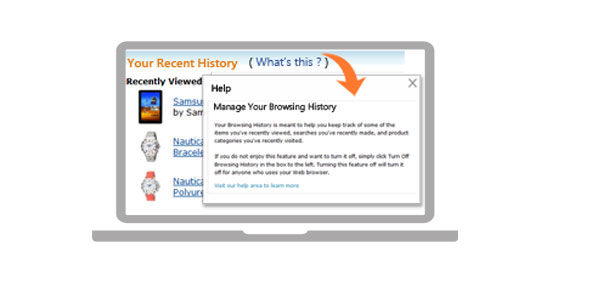 Using a help authoring software such as ProProfs Knowledgebase, you can create not just FAQs, wiki and online manuals, but also context-sensitive help, which includes tooltips, lightboxes and popups. Let's look at each one of these in more detail:
Tooltips

- You can add tooltips to answer the questions of users instantly as they experience your product, website or mobile app. These tips can link out to your knowledge base so that users looking for more information can easily find it.

Lightboxes

- Just like tooltips, you can use lightboxes to offer instant help just when your customers need it. Lightboxes can contain more information than a tooltip and can also contain images, videos etc.

Popups

- As the name suggests, you can open the contextual help content as an embedded popup in your website or app. These are great as they provide information in an interactive and engaging way.
Step6. Organize the information in your knowledge base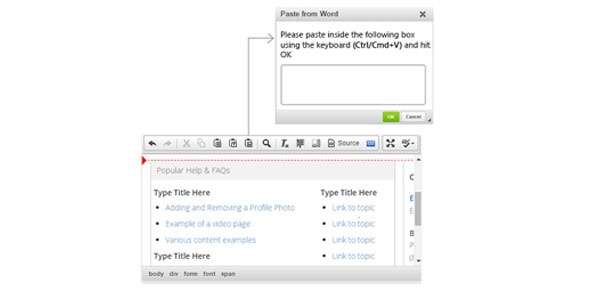 You can create knowledgebase to not only store information but also to add structure to it. By organizing information, you make it easy for anyone to find what they are looking for. Here are some ways in which you can structure information in your knowledgebase:
List of popular articles

- You can

integrate your knowledge base with Google Analytics

to find out a list of popularly searched articles and display these on the homepage so that users can easily find these.

Table of Contents

- A table of content adds structure to you knowledgebase and helps users easily navigate from one topic to another. Even if readers accidentally land on the wrong topic, they can quickly scroll through the TOC to find any topic, easily.

Provide a search box

- Adding a search box is one of the best ways to help readers easily find any article they are looking for in your knowledgebase.

Interlink related content & articles

- Crosslinking related articles is a great way to help readers easily find relevant content in your knowledge base.
Conclusion
Creating a knowledge base is not rocket science and it should not be one. That is what we at ProProfs believe and have created a knowledge base software that makes it really easy for you to create knowledge bases for internal documentation or customer support. By easy we not only mean our WYSIWYG editor, which makes creating documentation a breeze but also the fact that we are a cloud-based knowledge base software.
If you have any questions around creating a knowledge base, give us a call at (855) 776-7763 or schedule a demo and we will be happy to answer all your questions.