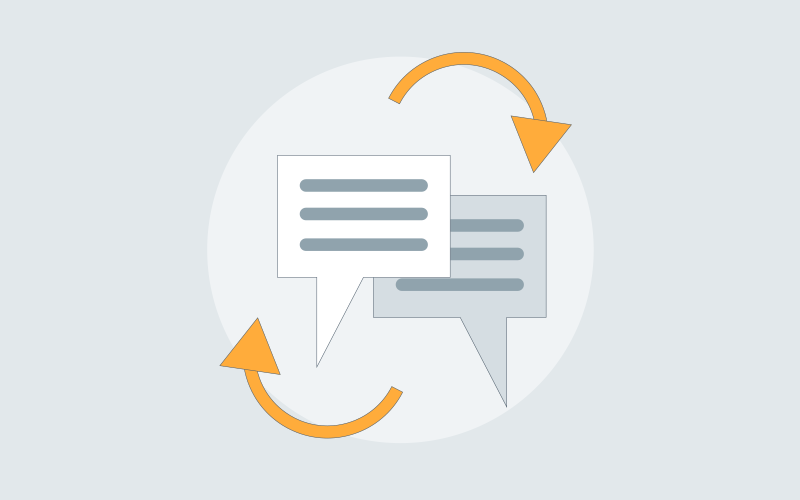 Even though you may see it as an easy task, to create online FAQs page you may have to make more effort than you've expected. If you want it done properly, you have to keep in mind the main goal of this page: Answering the most frequent questions.
However, this isn't the only thing you should worry about. Even if you magnificently answer the most frequent questions, and they're not easily approachable and well organized – nobody will understand your points. So, if you're thinking about working on it and getting it right, read on and find out our top 7 tips that will provide you a flawless FAQs page.
Tip #1: Let people see it
You know what's the worst thing that can happen to you? Creating an awesome online FAQs page that people just cannot find on your website. In other words, you have to make sure the link to your frequently asked questions is well positioned. You don't want to put it in the homepage footer area because it will make the users desperate while trying to find them.
Positioning a link to FAQs in the top area of your homepage is usually the best option. Additionally, don't mess with the link title too much. Avoid giving titles such as "Magic lamp" and "Question Box". They may mislead the visitors. "FAQs" and "Help" are the titles that really are good enough. It is not necessary for the linking title to sound creative since its goal isn't to inspire but to help.
Tip #2: Carefully organize the content of the page
So, you pick fifty random common questions, answer them, and that's it, there you have it. Well, if you want an efficient and really useful online FAQs page, you may want to think twice about it. Never let the visitors of your FAQs page wander around looking for some sense. You should categorize the questions having in mind their topics. If there are too many questions, you should ask yourself:
Read More: How to plan a knowledge base for your business?
Are all those questions really the frequently asked ones?
If your answer is no, you know what you have to do. Put yourself in the shoes of your visitors and try to think of the first questions that could come to your mind. All the questions apart from those can be removed from your FAQs page.
If your answer is yes, consider using not only categories but also subcategories to make the content easy to navigate. Remember that your goal is to easily give the answers to your visitors, saving their time and not testing their patience. Think about interesting and practical ways to organize the content and don't forget to add a search bar.
Tip #3: Keep it simple and useful
Some simply enjoy adding unnecessary information to the FAQs section. Remember – if people want to know more about your website, your company, its history and tradition – they will look for them in the About Us or similar section. This means that you should keep the irrelevant information away from your FAQs section.
The online FAQs page should provide practical help, offering useful answers, as short as possible. No matter how strong your need to promote your services is, don't do that through this page. It will only annoy the visitors.
Read More: How to Create a Simple Knowledge Base for Technical Jargon
Tip #4: Don't make your online FAQ page a dead-end street. Make it crossroads.
When can you consider a FAQs page a dead-end street? The answer is pretty simple. When your FAQs page doesn't encourage the users to move on and explore your website additionally, then it's a dead end.
Even though the main goal of this page should be to help the users find what they need, you can also try to make them do what you need. Once you've given them their answers, you will probably want to make them stay longer on your website. And that's ok. To do so, make this page crossroads. You can do so by inserting calls-to-action in your answers but make sure that they are related to the answers.
For example, if the visitors were looking for information about a certain product, you can give them a short answer in the FAQ section, and then direct them towards the specifications of the product or to some blog posts related to it.
Tip #5: Let it be different
We've already discussed the title of the link to your FAQs and told you it shouldn't be too complicated. However, while the link title should be simple, we encourage you to give the content of your FAQs page some personality. Both spicing up the answers with a bit of humor and making them visually attractive can be nice ways of doing so. This way, you'll make a more personal connection with your visitors. Practically, by applying this tip, you're making this technical page your ally in the process of attracting and keeping visitors.
Tip #6: Pay attention to how you answer the questions
As we've said before, you should make your answers clear and precise, without sharing information which is not related to the question. In order to give a good answer, you don't only have to know the answer. It should be well written and nicely structured, as well.
To better organize your answers, especially if they need to be longer, don't hesitate to use bullet points and numbering. You should also try to use shorter paragraphs. Simple words usage is a must, too. If you get it too complicated, your visitors may not get it at all.
Tip #7: Build your online FAQs page using online knowledge base software
Last, but definitely not the least, this tip may be crucial for making an efficient FAQs section. If you decide to create it using online knowledge base software, you will get a more responsive FAQs section. For example:
It will let your users type their questions and instantly get their answers, without wandering through the entire section of questions
You will be able to directly guide them through the process of getting answers by the usage of auto-suggest option
The users will be able to give you their feedback instantly after they get the answer so you'll know if your answer was really helpful
Conclusion
As you could realize by now, the perfect way of creating a flawless online FAQs page doesn't require only a good answer, but also:
Thoroughly organized content divided into categories
Technically well-written content spiced up with a funnier or more personal tone
Relevant links and call-to-action buttons
Efficient online knowledge base software has simplicity and security controls that make it ideal for beginners. On the other hand, documents centralization and powerful analytics options make it great for professionals, as well.
What's your way of making a good FAQ page? Share in the comments below.