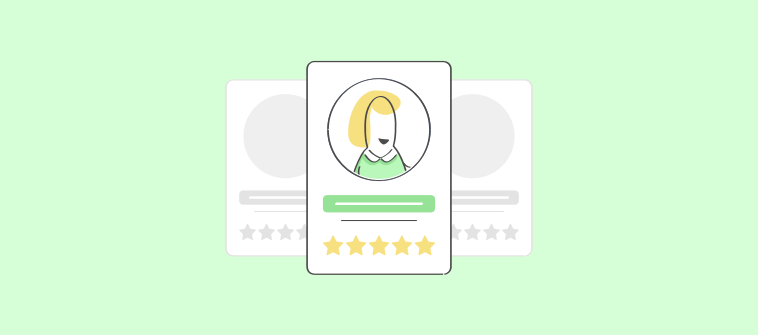 The hardest part of creating a customer satisfaction survey isn't getting your customers to take the survey. Many customers would be willing to attempt any survey you present in front of them. However, whether they'll complete the survey or leave it midway is something you can't be sure of. Unless of course, you do the hardest part of creating the survey really well. The hardest part is designing a survey that holds the readers' attention long enough for them to think it's worth their time to complete it.
You can always look up customer satisfaction survey templates, to get an idea of what practises are followed. Customer satisfaction survey samples can be found on the internet or from online survey maker tools. But, it is always best to have your own surveys as you can tailor them specifically to your requirements. This article lists the best practices you should employ while creating your customer satisfaction surveys.
How to Create Customer Satisfaction Surveys
1. Ask Customers for Their Overall Rating First
The reasoning behind this is really simple if you think about it. As a customer, you may like a brand or product a lot, but there may be a few tiny things that you find irksome. Asking your customers about those tiny things before you ask for the final rating, can influence their overall rating in the end. Asking them the overall rating before anything else gives you a clear picture of what they think of you; the finer details then tell you where to improve.
2. Keep Your Surveys Short and Crisp
Shorter surveys always have a higher response rate. That's because if people feel they can get their point across in a short time, they will. Further, imagine sorting through hundreds of 20-30 question surveys to extract the information you need. It's just not feasible for both the customer and the producer; so keep your surveys as short as you can. Look up sample customer satisfaction survey questions examples to get an idea of how short your survey questions are supposed to be.
3. Define Your Survey Goal
The trick to creating effective customer survey questions is to be sure of what your ultimate goal actually is. Keep your goals clear and attainable; it will not only help you create better customer satisfaction survey questions but will also give your customers a better picture of the insight they provide.
4. Keep the Personal Questions Towards the End of the Survey
Keep in mind that your surveys are a conversation between you and your customers. Treat your online surveys the same way you would treat a customer standing right in front of. Keep personal questions towards the end since most people prefer not to share personal information. Starting your surveys with them could dissuade them from completing them. Further, avoid questions about income, family members and other such questions when collecting demographic information.
---
Must Read: Why Do We Need Online Survey Software?
---
5. Don't Ask Multiple Questions in One
Don't ask respondents to answer multiple questions in one. An example of this would be "How would you rate the quality of our product and our customer support?". While the customer may be incredibly fond of your product, they may not be happy with your support. Asking such questions will not give you enough credible data to improve your customer service or your product.
6. Review Your Survey Before You Send It
Before you send your survey out to your customers, make sure to review it thoroughly and send it to your colleagues for in-house tests. It's always good to have a second pair of eyes take a look because we often miss things. Having it tested around will not only help you find any grammatical errors but also gives you an idea of the question logic and working of the survey.
7. Add Incentives for Survey Completion
Everybody likes receiving gifts and discounts. Incentivize the surveys with special deals and offers to get a better response rate from customers. Adding incentives can give a boost to survey engagement & response rates.
8. Don't Bother Non-Responders
Nothing bothers anyone more than repeatedly being told to do something they don't want to. If a customer doesn't partake in the survey, send them one reminder. If they still don't take the survey, let them be. Do not send them constant reminders to complete the survey. That will only end up building a negative image of your brand.
9. Send a Prompt Response When You Receive Negative Reviews
When given a particularly negative response to your survey, respond to that customer as soon as possible. Don't just wait for all responses to come in, sift through all the responses to find the negative ones and then send one generic apology to all of them. A personal touch in your apology emails will do wonders if you give it a shot.
---
Must Read: Boost Your Business Growth Using Customer Satisfaction Score
---
10. Add a Thank You Note at the End
A thank you note for those who complete your survey is a simple gesture that is sure to be appreciated. Ideally, prefer to use handwritten personalized notes rather than automated texts through a service. Most customer satisfaction survey examples will come with texts at the end you can refer to. But a personal thank you note at the end will serve your purpose better.

11. Send Repeated Surveys and Study Results over Time
Sending out surveys and studying their results over time can help you in more ways than one. It gives you an idea of how the respondents feel about the surveys, many times changing a word or introduction to the survey can have a significant impact on the response rate and behavior of survey takers. Study the results and keep improving your surveys over time for better results.
Do you want a free Survey Software
We have the world's most versatile survey tool starting at $0