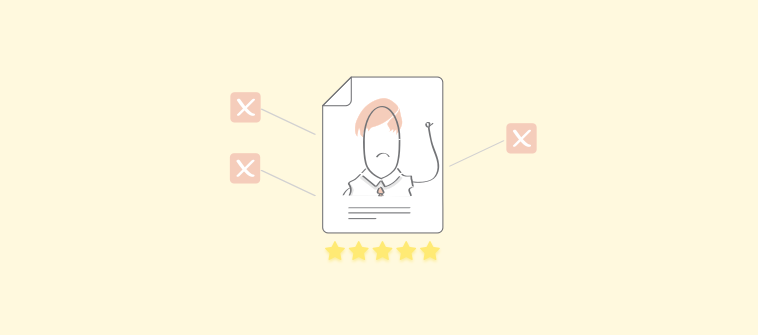 "How did you like our product?"
How many times have we asked this question to customers and received vague responses that add no value to the product or company?
Customer satisfaction surveys are crucial for business looking to grow by including customer views in their business strategy. So, it becomes essential to know what drives a customer's interest towards your brand.
By knowing the customer's opinion on the brand, companies can get an insight into the level of customer satisfaction or experience. Based on this, you can keep track of the change in customer satisfaction over the period, the addition of new customers, retention of customers and factors driving loss of customers. Further, companies can use this data to improve customer experience. By working on providing a better customer experience, companies will improve customer retention, customer satisfaction and increase cross-selling.
Hence, it is important to know what customers think about the brand. And the best way to get their responses is by directly asking them through a customer satisfaction survey. However, drafting the right survey questions can be a complicated task. Asking the wrong questions will merely be a waste of time for you as well as the customers.
Here Are Some Mistakes You Should Avoid While Creating Customer Satisfaction Surveys:
Mistake #1: No Clearly Defined Goal of the Survey
Before drafting any questions for surveys, you must be clear of the purpose behind them. Without having a clear goal, you might find it easy to draft questions. However, they won't be beneficial to your company. It is essential to research and make questions that relate to the main purpose. For example, you may notice the number of customers in an area has decreased drastically, so your questions must revolve around it than asking too much about their demographics.
Mistake #2: Number of Open-Ended Questions
Dealing with open-ended questions can be quite a tricky task. You do not want customers to get bored of answering too many open-ended questions. On the other hand, having too few of these questions might not fetch enough insights for you. They give your customers an opportunity to express their opinion in detail, in their own words. Open-ended questions are not like other data that can be analyzed easily with sheer numbers. Going through too many open-ended questions can often be tiring, but it is guaranteed to add value. A selective read of some can make it easy to access the responses.
Mistake #3: Adding No Demographics
As your focus is related to customer satisfaction, you might often lose out on adding the main questions about your customer demographics such as their age, gender, nationality, etc. It is important to know your customer base and get insights like what age group they belong to; are they global or limited to certain regions, etc. Making false assumptions for a larger audience based on observations made from a small sample can lead to mishaps. That's where demographics come into play. While adding these questions, always add an option of "Prefer not to say" or "Other" to make sure customers are comfortable taking the survey.
Mistake #4: Asking Multiple Issues in One Question
"How would you rate our service, and will you recommend it to others?"
Questions like these may confuse some customers. They might answer only one part of the question and move on. Make sure to draft clear and concise questions that will not confuse your respondents. The following would be the right approach for writing the above question in a survey:
Rate our service: 1 to 10 – 1 being extremely dissatisfying and 10 being extremely likely

Will you recommend it to others? – Yes or no
This NPS method can also be used in this letting your respondents' rate how likely are they to recommend your service.
Mistake #5: Too Many Vague Questions
Vague questions will surely end up giving vague responses, negating the purpose. Example: "How was your customer experience?" This sounds very vague. Rather if you ask, "How was your experience with the staff during your last visit to the store?", it sounds more in-depth and clearer. You want responses that are useful and not vague. So, make sure to draft clear questions that guide customers in the right directions and enable them to give clear answers.
Mistake #6: Length of the Survey
Keeping the survey at an optimal length is essential. If it has 20-25 questions, customers might find your survey lengthy and could skip it. It's best to keep a survey at just the required number of questions. A 10-question survey, for example, will be more appealing to your customers than a 20-question survey. Questions like NPS can give your survey output a boost. NPS or Net Promoter Score, is based on an answer to just a single question.

NPS is pretty helpful since this single question can give you solid insights into the customer satisfaction and loyalty level of your brand. The response of customers can be divided into 3 categories:
Promoters

are the customers who are extremely happy with the brand and will stay loyal to it. They also promote the brand by recommending it to others and spreading a good word about the brand.

Passives

are neutral customers who may or may not promote the brand. Their experience with the brand is generally good, but they are also likely to get attracted by competitors, in case they get a sweet deal.

Detractors

are customers who have a bad experience with the brand. They are likely to bad-mouth about the brand.
This followed by an open-ended question can be helpful in knowing any improvement needed in your service or product. You could also ask how did they hear about you or ask them the reason for the score they gave.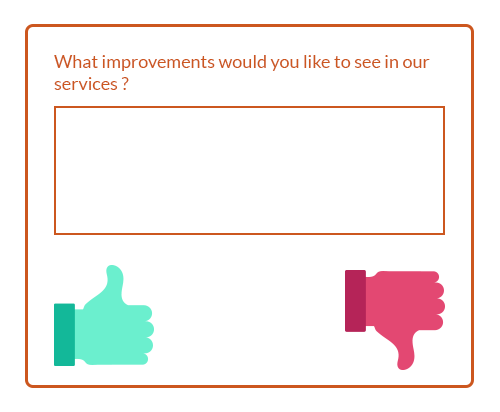 Mistake #7: Forcing Customers to Take the Survey

It is best to take feedback from customers as soon as the sales journey gets over. You're still fresh on their mind and chances of getting an honest feedback is always high. However, not every customer you meet would want to take a survey just at the moment you want. Alternatively, an email can be sent with a link to your survey. This way it gives them the freedom to survey at their own convenience.
Mistake #8: Not Acting on the Responses
This is the biggest mistake companies make. They take surveys from customers but do not act upon it. Always remember that the main reason for surveying your customers is to make a change in your strategies, product or services based on the responses and improve upon customer experience. Not making use of this data is an unnecessary waste of time and money.
Do you want a free Survey Software
We have the world's most versatile survey tool starting at $0