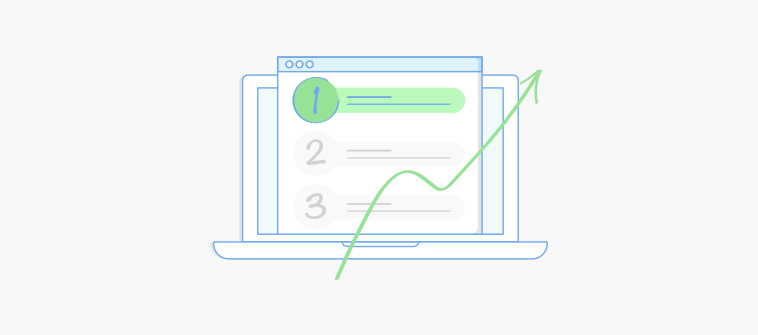 More than 65% of the people in the world believe that customer service has evolved a lot in the past few years, says a study published by Microsoft. This is good news indeed. However, this also means that people will be developing zero tolerance for frustrating customer service experience. It is certainly clear from the fact that more than 50% of people in the world leave a business because of the poor customer service, as the same study has found.
Delivering excellent customer service is not a choice anymore. In today's world where customer feedback spills out all over social media in a matter of minutes, delivering exceptional customer support has become a necessity, if a business wants to stay relevant and sustain itself.
But how would you know what the modern customer wants? By collecting customer feedback.
And how? Through online surveys.
Online surveys have changed the data collection game for everyone involved. They are enabling companies, be it a multinational corporation or a young start-up; to get the data needed to improve customer service.
With the emergence of online surveys and the various advantages they offer, in-person surveys have gradually started to lose popularity.
So what are the advantages of online surveys to collect information?
Top online survey tools with ready-made templates have made data collection easy for everyone.
They offer a large choice of survey questions to create surveys. Business can easily email, share the link across social media or embed on the website to get valuable feedback from customers to know about their preferences and improve the company's performance.
Let's have a closer look.
Benefits of Online Surveys for Businesses
1. Create a Convenient Feedback Channel
Don't you just love it when you can do things at your own pace in your preferred surroundings? Online surveys provide this convenience to all participants. It allows them to start the surveys when they want and stop it whenever it suits them.
Allowing survey respondents to pace their surveys leads to increased responses. It also allows respondents to take their time and think things through, which leads to more insightful responses from them.
One of the reasons that many people often skipped handout surveys was that they were expected to complete it right there and more often than not, they did not have the time for that. Online surveys help businesses get across this hurdle.
2. Increased Customer Satisfaction
The importance of customer experience can't be stressed enough in today's competitive environment. If they don't like you, they'll leave, no matter what. So, how can you stop them? After you have gathered feedback from the customer survey, the next step is to contact the respondents personally in an effort to resolve the issue, if any.
If the customers were dissatisfied with the products or services, you may provide a replacement, free services or discounts as an attempt to retain them. When the customers see that they are being heard and their opinions are valued they are highly likely to feel satisfied with the brand.
Even the stats say so.
Microsoft's State of Global Customer Service Report found out that
90% customers say that organizations should give them the opportunity to provide feedback

50% customers believe that most of the brands take action based on feedback provided by their customers.

In another

report

, it was revealed that 77% of customers see a brand in a more favorable light if it seeks out and applies customer feedback.
3. Accessibility From Any Device
Turn back the clock two decades ago and you see big clunky computers, a lot of paperwork and not-so-smart phones. Now, we have phones with tech specs that put older computers to shame. Your customers are now using various devices and operating systems.
By sending a link through email and other forms, online surveys make all devices accessible to you. It doesn't matter whether your responder uses a phone, tab, or computer, a simple link helps you connect to everyone. This accessibility and reliability are one of the major online survey advantages that makes them irreplaceable in this digital age.
4. Maximum Reach With Minimum Efforts
One of the best or worst things the internet has done, depending on who you ask, is that the world is now a much smaller place. Online surveys have benefited from the internet too. It doesn't matter whether your target audience is a hundred or a thousand, all it takes to send a survey to all of them is the click of a button.
All you need to reach the target audience is to send your survey link across social media, emails, and your website, which is one of the major advantages of online surveys.
Here, it becomes important to mention that good online survey software can make a huge difference in the way you build and share a survey which, in turn, impacts the quantity and quality of responses that you receive.
What is an online survey software and how does it benefit you?
An Online Survey Software is a tool that can be used to build online surveys and forms to collect data for actionable information. The survey software tools available in the market today such as ProProfs Survey Maker have a host of advantages such as:
Easy creation of beautiful and engaging surveys with over 100 readymade templates

Addition of scoring & branching to survey questions

Customization with colors, themes and logo

Easy sharing on social media, via link, or website embeds

Ready to use questions and a variety of question types

Intelligent analytics with presentation-ready reports
Survey software tools also have the additional benefit of creating surveys in the language of your choice. Reaching people across the globe has never been easier.
5. Help Answer Only What's Needed
In the case of non-automated, self-administered surveys, the respondents would be annoyed with the N/A options.
Online surveys allow for more flexible designs for questions. By introducing skip logic and branching logic into surveys, ProProfs Survey Maker eliminates the questions that will add no value to the results, depending on the respondent's previous answer.
Let us take a few survey questions?
Q1: Do you own a car? Yes or No
Q2: What type of car do you own? Sedan, SUV, Hatchback
Q3: What other forms of transport do you use? Bicycle, Truck, Bus
Q4: What form of transport do you use? Bicycle, Truck, Bus
If the answer of question 1 is YES, the user will be presented with question 2 followed by question 3. If the answer is NO, the second question will be skipped and the respondent will be presented with question 4.
This also saves the time spent in writing texts that educate the respondents about which question to answer and what to skip.
The ability to frame all the questions they want in addition to allowing users to skip the questions that are not relevant to them makes surveys more insightful. This is especially helpful when you're trying to filter out survey responses based on some pre-set conditions.
6. Create a Strong Brand Impression
What is the biggest advantage of using surveys to collect information, you may ask.
Well, the first step towards creating a great survey is to clearly define the purpose of conducting one and incorporate the questions accordingly. But that's not it. You need to make the survey appealing and match your brand to get the respondent's attention.
Styling online surveys with the brand colors, logo, and attractive background can help advertise your brand across platforms and engage the respondent at the same time. ProProfs offers a variety of themes and images if you want to get spoilt of choices.
Here is a video on "How to Create Your Online Survey in Under 5 Mins"
7. Eliminate Bias for Good
A major factor that influences face-to-face surveys is the bias that builds up due to personal reasons. Many times the interviewer tends to affect the answers given by the survey taker. Online surveys help eliminate this bias and keep the survey objective.
Since ProProfs allows online surveys to be conducted by the user in their own comfortable location, there are no chances of being pressurized.
By eliminating the probability of personal bias, the survey responses are more objective and insightful keeping the organization in mind rather than the individual.
8. Provide the Most Accurate Data
One of the prominent advantages of online surveys is to minimize the margin of error involved in data collection. Traditional methods of data collection involved employees manually filling in the data from survey responses. Online surveys automatically collect and process the responses of survey takers.
This eliminates the errors that could occur when a person does a repetitive task like this. By automatically collecting the data in a customer database, survey software makes data entry simple.
9. Cut the Costs Significantly
The cost involved in conducting surveys and market research the traditional way is very high. There are the costs involved in postage, printing, and a travel allowance for field executives if necessary. Online surveys help pretty much halve the cost involved in data collection.
You also don't have to expend manpower to collect and organize the responses. The reliability of online surveys has ensured that you can now send surveys and collect the responses from a survey taker hundreds of miles away without leaving your seat.
10. Save Time to Enhance Efficiency
Did you know that an entrepreneur spends nearly 70% of the time tackling day-to-day tasks and the rest of the time towards developing long term goals and strategic planning? This is in accordance with The Alternative Board (TAB)'s business pulse survey.
Time is the most important business resource. However, companies need to make more personalized efforts for best time management and achieve more in a short period of time. Having an integrated online feedback management system in place with thousands of survey question examples helps in quick creation and administration of surveys.
11. Reduce Waiting Time
Online surveys help reduce the time involved in collecting and processing data. What's best, conducting an online survey using a survey maker can be a cakewalk. Earlier, you would send out a survey or go out to collect data, wait for the response, then process the data. It was a time-consuming process.
With online surveys, you no longer have to wait to collect and process the data. As soon as a survey taker responds, the data is fed into your system and is at your disposal.
12. Data Analysis in One Fell Swoop
Gathering customer feedback quickly is one of the biggest advantages of online surveys. But, what to do with this data?
Survey software helps you analyze and interpret survey data faster. The data collected through online surveys is directly processed in the customer database. You can then categorize and organize this data as per your requirements.
Most survey software has inbuilt analysis tools to help you interpret the results of your surveys easily. The need to manually spend weeks going through survey responses looking for trends is completely eliminated by survey tools.
13. Anonymity to Exercise Freedom of Speech
We love sharing secrets, and we trust people to keep a secret. Online surveys provide survey-takers with similar confidentiality. With the assurance that everything said will remain confidential, survey respondents would be more open to providing their detailed feedback.
If a customer feels they can openly talk and be honest with you, they are more likely to provide you with detailed feedback. This is especially important when collecting sensitive information relating to demographics. Ideally, you should avoid asking about it, but in case you do, online survey tools provide this anonymity to users.
14. Work Only on Selected Data
No single advertisement or question will resonate equally with everyone. That's where online surveys can come in handy by letting you pre-screen customers. You can send them surveys with relevant questions that match their target profile based on their
demographics

age

gender

buying behavior

lifestyle habits and more.
As an initial survey benefits, companies can get a good idea about their target audiences through surveys and further send personalized messages to target specific customers.
15. Get More Honest Feedback
Have you ever noticed how in in-person surveys or telephonic interviews, respondents tend to beat around the bush and give lengthy and sometimes irrelevant feedback? It has been noticed that respondents get overwhelmed by the in-depth questions and real-time pressure to provide answers.
Online surveys, on the other hand, are designed with questions to obtain more direct and useful input.
The above points just bring to light some of the key values and advantages of online surveys and benefits that an online survey maker provides. Feel free to mention any other benefits you can think of in the comments below.
Do you want a free Survey Software
We have the world's most versatile survey tool starting at $0