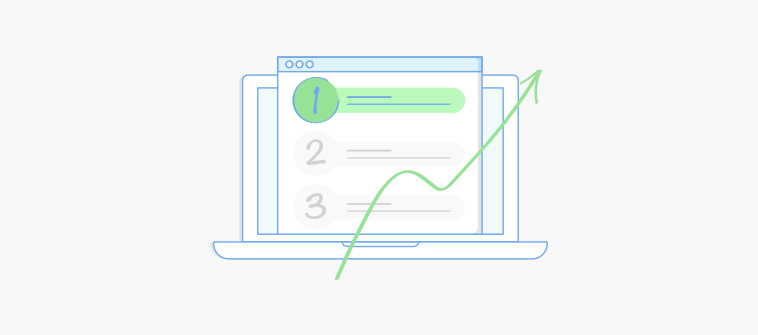 Customer feedback, consumer engagement, NPS, so and so forth… my online feed seems littered with articles on these topics these days. Pretty sure your emails are probably filled with such articles too. And to be fair, why wouldn't they be! Online surveys have changed the data collection game for everyone involved. Be it a multinational corporation or a young start-up; online survey tools have made data collection easy for everyone.
Why Are Surveys Useful to Businesses
Here is a video on "How to Create Your Online Survey in Under 5 Mins"
Here are some of the benefits of online surveys for all organizations:
1. Convenient for Users
Don't you just love it when you can do things at your own pace in your preferred surroundings? Online surveys provide this convenience to all participants. It allows them to start the surveys when they want and stop it whenever it suits them. Allowing survey respondents to pace their surveys leads to increased responses. It also allows respondents to take their time and think things through, which leads to more insightful responses from them. One of the reasons that many people often skipped handout surveys was that they were expected to complete it right there and more often than not, they did not have the time for that. Online surveys help businesses get across this hurdle.
2. Accessibility
Turn back the clock two decades ago and you see big clunky computers, a lot of paperwork and not-so-smart phones. Now, we have phones with tech specs that put older computers to shame. Your customers are now using various devices and operating systems. By sending a link through email and other forms, online surveys make all devices accessible to you. It doesn't matter whether your responder uses a phone, tab, or computer, a simple link helps you connect to everyone. The accessibility and reliability of online surveys is one of the factors that make them irreplaceable in this digital age.
3. Wider Reach
One of the best or worst things the internet has done, depending on who you ask, is that the world is now a much smaller place. Online surveys have benefited from the internet too. It doesn't matter whether your target audience is a hundred or a thousand, all it takes to send a survey to all of them is the click of a button. All you need to reach the target audience is to send your survey link across social media, emails, and your website. You are guaranteed maximum reach with minimum effort. Survey software has also added the additional benefits of creating surveys in the language of your choice. Reaching people across the globe has never been easier.
4. Adaptable Questions
Online surveys allow for more flexible designs for questions. By introducing skip logic and branching logic into surveys, companies can personalize the surveys to suit their target audience. The ability to frame all the questions they want in addition to allowing users to skip the questions that are not relevant to them makes surveys more comprehensive and insightful. This is especially helpful when you're trying to filter out survey responses based on some pre-set conditions.
5. Eliminates Bias
A major factor that influences face-to-face surveys is the bias that builds up due to personal reasons. Many times the interviewer tends to affect the answers given by the survey taker. Online surveys help eliminate this bias and keep the survey objective. By eliminating the probability of personal bias, the survey responses are more objective and insightful keeping the organization in mind rather than the individual.
6. Accuracy
Online surveys minimize the margin of error involved in data collection. Traditional methods of data collection involved employees manually filling in the data from survey responses. Online surveys automatically collect and process the responses of survey takers. This eliminates the errors that could occur when a person does a repetitive task like this. By automatically collecting the data in a customer database, survey software makes data entry simple.
7. Very Cost Efficient
The cost involved in conducting surveys and market research the traditional way is very high. There are the costs involved in postage, printing, and a travel allowance for field executives if necessary. Online surveys help pretty much halve the cost involved in data collection. You also don't have to expend manpower to collect and organize the responses. The reliability of online surveys has ensured that you can now send surveys and collect the responses from a survey taker hundreds of miles away without leaving your seat.



8. Instant Results
Online surveys help reduce the time involved in collecting and processing data. Earlier, you would send out a survey or go out to collect data, wait for the response, then process the data. It was a time-consuming process, online surveys help reduce this waiting time. You no longer have to wait to collect and process the data, as soon as a survey taker responds, the data is fed into your system and is at your disposal.
9. Quicker Analysis
Survey software helps you analyze and interpret survey data faster. The data collected through online surveys is directly processed in the customer database. You can then categorize and organize this data as per your requirements. Most survey software have inbuilt analysis tools to help you interpret the results of your surveys easily. The need to manually spend weeks going through survey responses looking for trends is completely eliminated by survey tools.
10. Anonymity
We love sharing secrets, and we trust people to keep a secret. Online surveys provide survey takers with similar confidentiality. With the assurance that everything said will remain confidential, survey respondents would be more open to provide their detailed feedback. If a customer feels they can openly talk and be honest with you, they are more likely to provide you with detailed feedback. This is especially important when collecting sensitive information relating to demographics. Ideally, you should avoid asking about it, but in case you do, online survey tools provide this anonymity to users.
The benefits that corporations can gain from online surveys cannot be stressed enough. The above points just bring to light some of the key values of online surveys. Feel free to mention any other benefits you can think of in the comments below.
Do you want a free Help Desk?
We have the #1 Help Desk for delightful customer support starting at $0