We Make the World Smarter
Build & Test Knowledge With ProProfs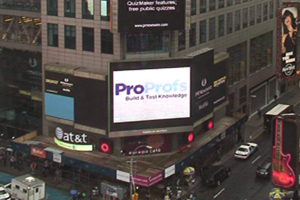 (
ProProfs at Times Square, NewYork
)
ProProfs' tools for building & testing knowledge are used by millions of users each month. The site hosts more than one million pieces of content in 70+ languages, and is a leading platform for online training and assessment with the world's largest library of professional tests & quizzes. ProProfs products, including Quiz, Survey, Knowledge Base and Training tools, are used by many Fortune 500 companies such as Sony & Dell, along with users from leading educational institutes like Harvard & Yale. ProProfs empowers users with a valuable platform to apply knowledge, helping them increase productivity, efficiency and profitability.

ProProfs was founded by Sameer Bhatia on the vision that knowledge should be freely available to people from all walks of life.
Over
100,000
quizzes created. Over
1 million
quiz takers.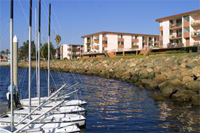 Head Office and Mailing Address: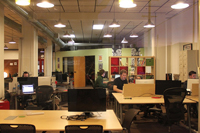 6800 Altamor Drive,
Los Angeles, CA 90045, USA
Phone: (855) 776-7763
EST 8AM-6PM
920 Santa Monica Boulevard
Santa Monica, CA 90401
USA
Our Customers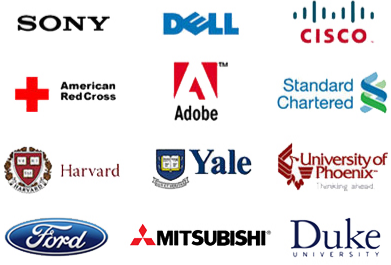 What Our Customers Say About Us
"Great for training hundreds of employees"


ProProfs has been a great tool for training hundreds of employees who are spread out across the US and Canada. The ProProfs online training has allowed us to provide over 3,000 individual sessions. Our people can take the training when it fits their schedule and from anywhere they can access the internet.
- Troy Marble, Safety Manager,
Kiewit Pacific Co.
"Ideal for the classroom"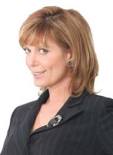 ProProfs is an effective, highly functional, user friendly and convenient way to conduct almost every assessment you can imagine. I highly recommend it as a tool for quizzes and tests. I found it ideal for the classroom, in both on-ground and online learning environments.
- Nance Rosen, Faculty UCLA (University of California, Los Angeles) Extension, Former marketing executive, The Coca-Cola Company
"Makes training & testing super easy!"


ProProfs makes training & testing super easy! Powerful yet simple to use! ProProfs Rocks!
- Dan LaPasha, PhD, Managing Partner, Learning Technologies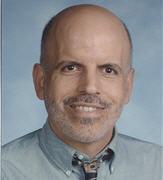 I have to say I'm quite impressed. ProProfs is a winner for quizzes.I've just added it to my page on Best Ways To
Create Online Tests
.
- Larry Ferlazzo, English Teacher