Don't take our word for it!
Thousands Of Facebook fans, a gazillion tweets,
prestigious customers and millions of happy users!
What People Are Saying About
ProProfs on Twitter
Trusted By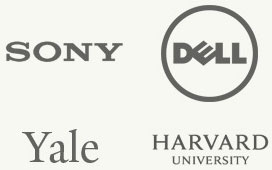 Millions of people use ProProfs
for courses & assessments
Global leader in knowledge tools
190+ countries served
What our customers think.
"Great for training hundreds of employees"
ProProfs has been a great tool for training hundreds of employees who are spread out across the US and Canada. The ProProfs online training has allowed us to provide over 3,000 individual sessions. Our people can take the quiz when it fits their schedule and from anywhere they can access the internet.
- Troy Marble, Safety Manager,
Fortune 500 Construction Co.
"Ideal for the classroom"
ProProfs is an effective, highly functional, user friendly and convenient way to conduct almost every assessment you can imagine. I highly recommend it as a tool for quizzes and tests. I found it ideal for the classroom, in both on-ground and online learning environments.
- Nance Rosen, Faculty UCLA (University of California, Los Angeles) Extension, Former marketing executive, The Coca-Cola Company
"A Winner For Quizzes"
I have to say I'm quite impressed. ProProfs is a winner for quizzes. I've just added it to my page on Best Ways To Create Online Tests.
- Larry Ferlazzo, English Teacher
"Makes training & testing super easy!"
ProProfs makes training & testing super easy! Powerful yet simple to use! ProProfs Rocks!
- Dan LaPasha, PhD, Managing Partner, Learning Technologies
"Perfect for Knowledge Gap Analysis & Lead Generation"
Proprofs provided a wonderful way to do a knowledge gap analysis for my audience. People found it very engaging and gave great feedback. We also used trainings for lead generation.
- Steven Diebold, Business Consultant
"Recommended For Competency & Compliance Training!"
I can safely recommend ProProfs to any of our customers requiring competency or compliance testing in multiple languages, or need an instant online assessment tool with kick-ass database capabilities!
- Steve Donaldson,
Assistant Director of Media Training
IPC Training
What e-Learning Experts Say!
"Robust Tool that works on Tablets, Smartphones & Laptops"
ProProfs products are very flexible, from the all-in-one Training Maker, to the effective and easy-to-use Flashcard, Games, Polls, and Quiz Maker. ProProf's robust cloud hosting means no bumps, no bruises. I like the fact that it's designed to work on all sizes of tablets, smartphones, and laptops. Quiz Maker has added a new dimension to our education and training, and has made "quick bite learning" a reality.
- Susan Smith Nash, Ph.D.
Susan Smith Nash is an author of several acclaimed books on elearning and the widely-read blog
elearningqueen
. Susan's blog is rated
Top 25 elearning Blog
and is the
winner of Elearning Innovator Award
.
In Top 50 School
Technology Blogs!
E-Learning Innovator
Award