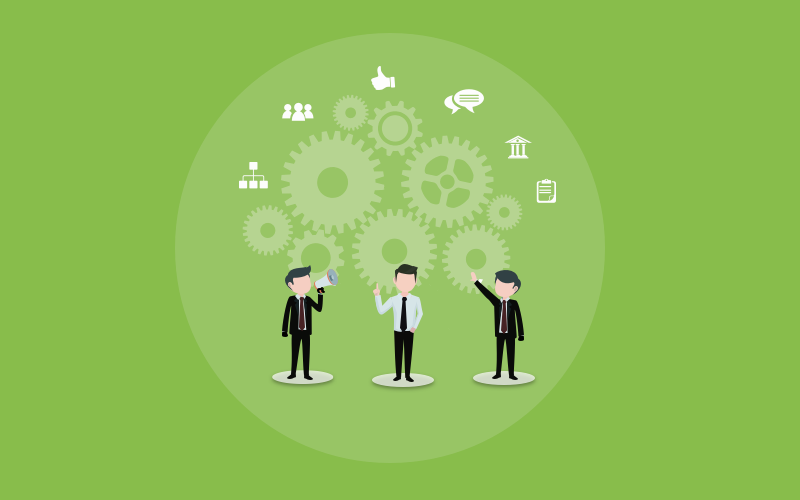 As a Marketing Manager, I work with clients who do not have a unified business process and struggle to deliver their projects on time. They start their day with a list of things to accomplish and deliver a productive day but suddenly they have to shift their focus to some urgent official or unofficial work.
This is a common scenario that most of us have to deal with in our office. There are times when we need to shift our focus away from our main work and hope that it doesn't let things fall apart. But this becomes a difficult task for us, right? Every project manager goes through the process of prioritizing project work, which comes with several difficulties including having to deal with hundreds of tasks and subtasks. Irrespective of their complexity levels, all projects need to have clear priorities. And the success of the project depends on how you prioritize your work. You may have the best cloud based project management software, but you need to keep a check on some practices for prioritizing your project work. You can manage the process of prioritizing your work by following this list of top practices;
Create Duration Estimates
How many times have you managed projects where the deadlines were stiff? People often get misled about the amount of time needed to complete a project. They are not familiar with what work needs to be done that plays spoilsport on their entire schedule. It is important to estimate time accurately and I completely understand that this is sometimes easier said than done. So, when you are managing a project, get into project planning and get inputs from team members to guide you in building task estimates. Overall project should be scheduled by estimating time accurately by these steps:
Understand what is important

Maintain the order

Decide who will actually work

Make your estimates
Adopt Agile Framework
Employing an Agile method and using Agile practices can help teams get more work done and make their teams more collaborative. In many organizations, Agile movement has been generally taken over as a project management approach satisfying the needs of their clients and making prioritization much simpler.
Stay on Top of Changes
Leadership is about taking the initiative to do things, without sacrificing quality or timelines. No matter how meticulously you plan your projects, changes are inevitable. How good are you able to manage changes decides the future of your project. So, most likely you will be involved in managing changes at some point, be it a minor or major changes. Such changes might pull you away from initial things. Therefore, you and your team should be able to adapt to changes. This can be possible when you establish a collaborative environment among your team members, without throwing the entire project off track. When you manage the change effectively, you will find that people around you are also quick enough to accept the change.
Make Project Schedule Visible
You might always be seeking ways to improve productivity by prioritizing project work for your team. One of the popular ways that well-growing marketers follow is using a visual plan for task management. Making your project schedule visible for teams by creating an effective project plan will not only keep everyone on the right track but also provide visibility to the status of each task. Of course, there are going to be times when the client will demand some changes that will shift priorities and delay the work. This might require the team to carry out less critical tasks or working on a shelved task. So, to keep teams updated on their top priorities daily, use a work management tool that lets them have complete visibility into the project schedule and work in progress.
Assign a Deadline
A one word secret behind the failure your team is "prioritize". When you are trying to tackle your project by priority make sure you assign clear deadlines to your team. Make a list of all your priorities at a place and set clear deadline for each task, so they know the task completion date before they starting working on it. When they have a task assigned to them with a finish date, they will probably be inclined to start that over another not so urgent task. Setting the dates clear, reasonable and realistic can be very helpful for both managers and team members to prioritize their work.
Are Your Prioritizing Your Projects?
After the projects are carefully prioritized, your employees will make better efforts to focus on what is more important both personally and professionally. If you follow these practices consistently you can be sure that tasks get done on time, your teams will be working on the right priorities and it will ease up your workload. Also, make sure your team has the right tools to know what their priorities are. So, start prioritize your projects now, the sooner, the better and see how your problems get solved.
Do you want a free Project Management Software?
We have the #1 Online Project Management Software starting at $0