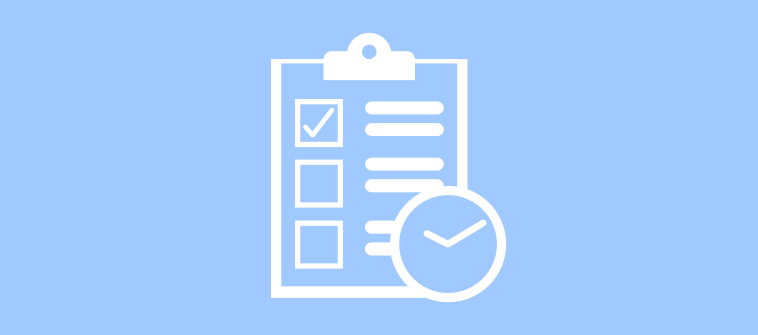 We've all heard the old adage 'planning makes a man perfect'. While it might sound cliche in day-to-day life, but in the business world it takes on a critical meaning. When it comes to project management, planning is the key to making your project succeed. In simple words, when you choose to rush through or ignore project planning process, you fail.
Now, just because you're a rookie manager doesn't mean you can't plan projects like a pro. This article is a step-by-step guide to successful project planning. So, when you're looking to start a project and you have no idea where to begin, here are 8 easy project planning steps that will get you off to a good start.
Step 1: Meet With Key Stakeholders
The first step towards planning a project is understanding the interests and needs of the key stakeholders. Now, the key stakeholders of a project aren't only the people who hired you; a stakeholder is anyone who is likely to be impacted by the outcome of the project. Make sure you identify your key stakeholders and know what they expect before you establish a baseline for project scope, budget, or timeline.
Step 2: Set Project Goals
Once you have understood the needs of your key stakeholders, prioritize those needs and create a set of goals for the project. The best technique for doing this is to review them against the SMART criteria. That way, you ensure that the project goals you set are realistic and achievable. Setting project goal is indeed the most critical part of a project planning process, so evaluate the expectations of your stakeholders carefully before you decide anything.
Step 3: Define Deliverables
Now that you have established a clear set of goals, it's time to move on and define project deliverables. Create a list of deliverables you need to produce in order to ensure the successful achievement of the project's goals. Once you have got your list, set estimate due dates for each deliverable associated with the project. By doing this, you will get a clear idea of what needs to be done and by when.
Step 4: Understand The Timeline
Next step is to define the series of tasks and activities that need to be completed in order to accomplish each deliverable. And for each task, identify the specific amount of time it will take, the resources it will need and who will be held in charge for its successful completion.
Also, determine dependencies between tasks. See if there are any tasks that need to be completed before others can begin. Consider using an online project management software or a Gantt chart tool to make this process as effective as possible.
Step 5: Determine Available Resources
So, you know what tasks needs to be done and by when, now, it's time you have a look at the resources available at your disposal. Get a clear picture of how you can allocate resources across various tasks and activities involved in a project. Focus on tasks that need more time to complete or are more complex compared to others, and allocate resources accordingly.
Step 6: Conduct Risk Assessment
Admit it! No project is risk-free. That means there are several things that could go wrong with your project. Now, the best way to eliminate every possible issue is to conduct a risk assessment and develop a foolproof risk management strategy. Make sure you're prepared for every possible situation. Also, review your risk log on regular basis to prevent any new issues from disrupting your project's success.
Step 7: Put A Plan Together
Now that you have analyzed every aspect and gathered every detail regarding your new project, it's time to put a plan together and present it to your stakeholders. But make sure that your presentation is not one-sided. Try to create a discussion where others can suggest improvements in your project plan. And one more thing, get your project plan on a document.
Step 8: Get Your Team Onboard
Congrats, you've successfully completed your project plan! But your work isn't over yet. To ensure the successful execution of a project, you will have to communicate your plan with your team. You will have to make sure that everyone on your team knows what they have to do, how they can do it, and how much time they have to get everything done.
Takeaway: A project manager not only needs a good online project management software in place but a powerful step-by-step guide that helps them plan their projects effectively. After all, project planning is an essential step for any project team to adhere with and shouldn't be taken lightly.
From meeting with key stakeholders and keeping them in the loop for all decision making processes to getting a strong team in place for the project, project planning should include all these aspects to successfully execute a plan for timely deliverable. Therefore, with an aim to help managers formulate a dynamic plan that helps them deliver on time, we've created a step-by-step guide that helps them get a good start.
Go ahead! Implement these project planning steps for your upcoming projects and share your experience with us in the comments below.