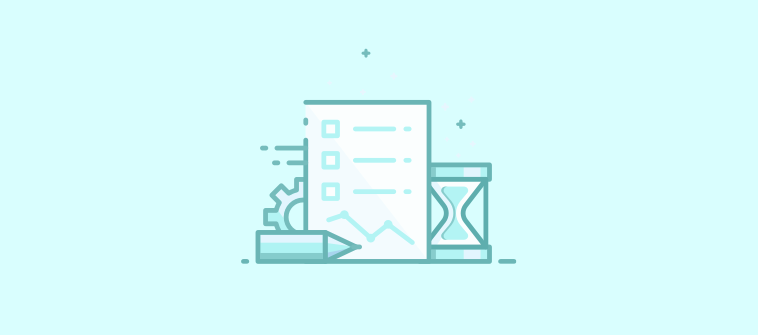 Project managers are not only responsible for the success of their project. They also have to ensure that their project team is managed the right way to complete the project objectives and reach their goals within the set deadline.
So, imagine this:
Your email is filled with regular complaints from clients. They are worried that no updates are sent at your end on how the project is progressing. Stakeholders are on edge. Who is to be blamed?
The organization is definitely going to point fingers at you and question your management skills. So, how to turn this situation in your favor?
No doubt, as a manager, you may not be able to visualize all the challenges that are coming your way. But managing your team can help you tackle a lot of these issues efficiently.
You need to have a structured approach that helps you keep your project team on course and this blog post will help you find that out.
We'll be examining some steps that are a part of the project lifecycle and help you understand how the team needs to be managed in each of these steps hassle-free.

Quick Navigation - Manage Project Team
#1: Outline Your Project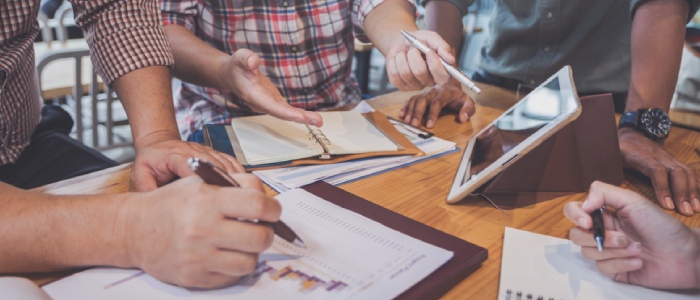 Before creating different objectives to reach a goal, it is important create a project outline first.
It is a core document that assists managers sell a potential project to sponsors and stakeholders.
While working on a project's outline, it is important for you to clearly define the project they'll be working on. What is the finished project going to look like; who is it going to be aimed at and who will be helped by it? You must also help them understand why the project is desirable for your business; what makes it possible and why it is worthy of your stakeholder's investment.
Know this:
Every great project should begin with a story. The narrative you build will be invaluable for your organization, as well as for your prospective customers. Be clear on what your project is, what it is going to entail, and what makes it special.

#2: Establish Your Goal & Objectives
Next, you need to establish what is the goal of your project and what objectives you need to accomplish to reach the final outcome. You should also discuss what you want the project to achieve for your business or for your clients and how do you intend to go about achieving that?
You need to be as precise as possible, not only with the broader project aims but also with any smaller objectives contained within the project.
That's why setting SMART goals is important. They help you set realistic objectives to reach your project goal efficiently. These will also give a greater level of flexibility and creative freedom to your team members and stay task-oriented.

---
---
#3. Build the Right Project Team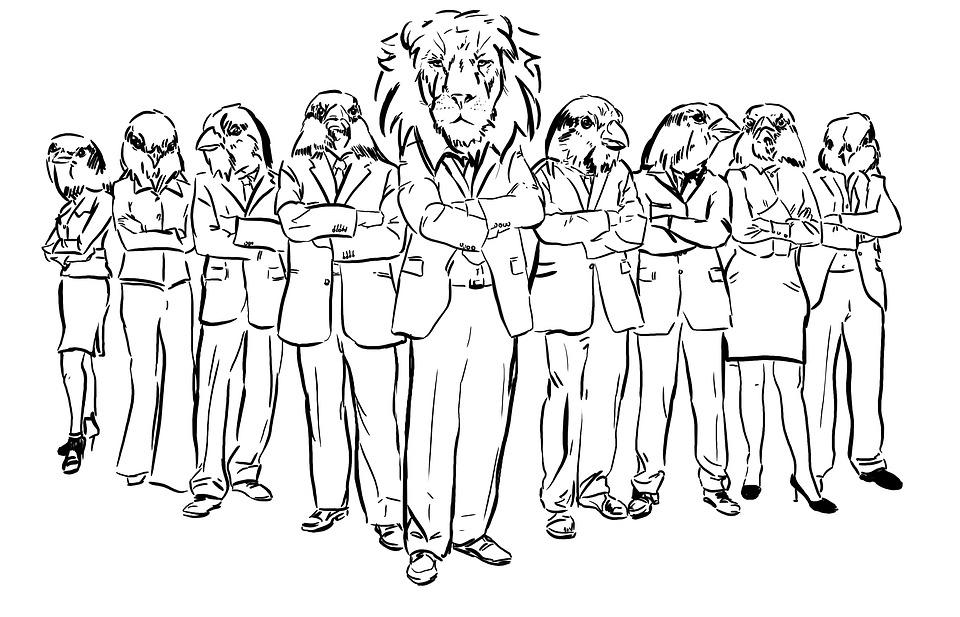 With the project and its aims established, you need to build the right project team.
"Who are the people helping you on the project? And, what are their roles and responsibilities?"
John Rampton, in an article written for Due.com states, "
Typically, your team should include the Project sponsor, experts to define the scope of the project, the Project manager, and the team responsible working on the project.
Crucially, you need to create a team that possesses the right technical knowledge to complete the project. However, you also need people with relevant soft skills and experience.

#4: Become More Specific & Define Tasks
Once your team is in place, you need to become more specific about various aspects of the project. These include:
Outlining some of the key tasks

Allocating team members to manage them

Specifying the delivery of these tasks
These aspects are crucial to determine how the project can be completed within the set deadline. Alternatively, in a more flexible or Agile project, they might mean setting up a basic timeline for initial roll-out.
You may also need to get specific about the way collaboration will work, the project's basic chain of communication, and the kind of project team culture you want to establish. Both the budget and the project scope will have to be agreed upon and then explained to your team to avoid any problem associated with scope creep.

#5: Measure Progress Regularly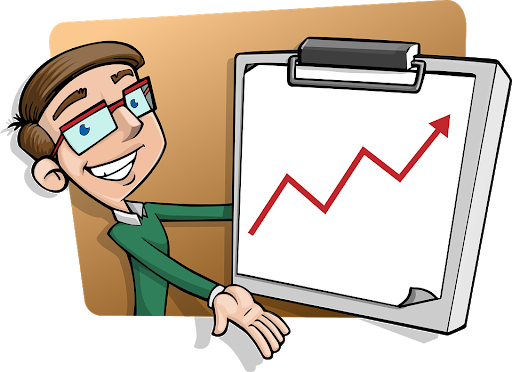 Regardless of the way you and your team approach the project, it is important that you manage the progress by communicating with your team regularly and evaluating the work that has been done.
You can use a project management software tool like ProProfs Project to streamline all your communication in one place. Using this software can help you break the project down into more manageable parts.
Another benefit managers can gain from using ProProfs Project is its ability to create milestones to check the progress and ensure the project is on course. If you have adopted an Agile approach, however, progress will be checked more regularly, as its philosophy relies on continuous feedback and adaptation to changing hypotheses.

#6: Reflect, Adapt & Proceed
Finally, the ability to reflect and adapt is taught during projects management training programs, which is why concepts like Agile are increasingly popular. While overseeing your project, you need to regularly reflect on the progress that has been made, adapt when necessary and then proceed, without the project coming off the rails.
Some of the changes to your project may happen organically. However, experts point out that you should respond appropriately to situations where your stakeholders modify their requirements, or your competitors come up with an idea that threatens your project.

The Last Word
There are various factors that are crucial for determining the success or failure of a project. However, the most significant one is your ability to manage your team. In addition to businesses investing in and managing project training, it is important that you take steps to maximize your chances of success by defining aims, building the right team, communicating effectively, measuring progress, and responding to changes seamlessly.
Do you want a free Project Management Software?
We have the #1 Online Project Management Software starting at $0