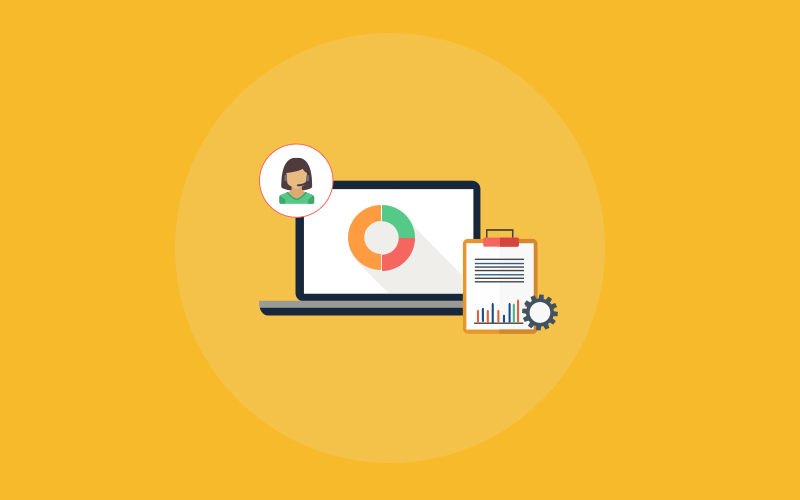 Once you come across a project, what's the first thought that strikes you?
Is it the planning phase, where resource allocation and risk management strategies become a prime concern? Or the execution phase, where a need for integrated performance across risk, revenue, and cost becomes essential for a project's success?
Probably both. So, how do you overcome them all without compromising the quality of the end result? This is where achieving operational excellence will work in your favor.
Let's just understand the concept in brief.
What is Operational Excellence?
It is a philosophy where concepts like leadership, teamwork, and problem-solving result in improving the ongoing activities of an organization.
Operational excellence is known to cover the following key aspects:
Continuous improvement of current activities at a workplace,

Focus on clientele needs,
And, to keep employees positive and empowered during an ongoing project.
This collaborative approach is essential for any organization as it brings in sustainable growth and performance.
Companies that work towards achieving the higher level of operational excellence garner benefits like:
Building a systematic and effective approach to their business operations.

Helping their workforce to become more productive and innovative continuously.
Therefore, it's importance increases all the more during a project's lifecycle. By adopting operational excellence strategy you can reach desired project goals easily.
Question is, how to build a successful strategy in the first place?
Building an Operational Excellence Strategy
Every organization has a different strategy of getting operations implemented. Their reasons may vary according to:
An organization's evolution in the market.
The status it holds amidst its consumers and competitors.
However, there is one thread that is common in all operations - coordination. An effective coordination between production processes and business systems can lead to overall enhanced performance. Even though coordination initiative remains the same, some have evolved over the years and gone under different names.
Besides coordination, operational excellence strategy also includes initiatives like cost reduction, quality improvement, survival against competition, reliability improvement, business process re-engineering, and more.
These result in six stage strategy deployment process.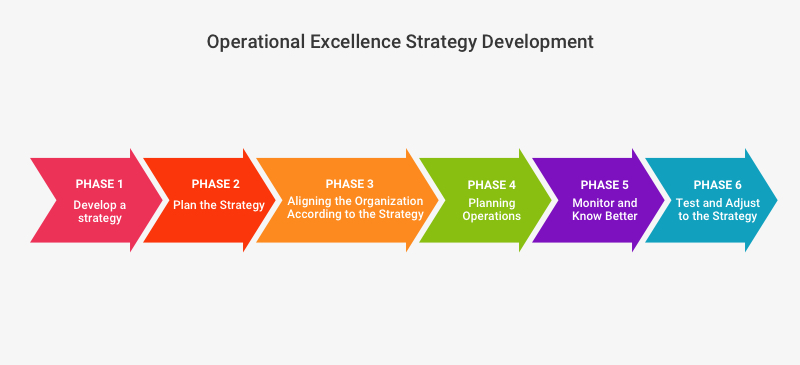 Let's view each stage in brief.
Develop a strategy - Taking an input from managers on how you'd like to organize the project management process can help you develop the basis of a strategy. Also, considering the MVV (mission, values, and vision) statement and a resource-based view can prove beneficial to develop a successful strategy.
Plan the Strategy - Once you've developed a strategy, it is time you plan it in detail to make it more relevant to your project's goal. Planning would involve its detailed description, how it will be measured, action programs required, funds for the initiative, and the person responsible to execute the strategy.
Aligning the Organization According to the Strategy - As the plan goes into action, it is the time that managers try capturing the benefits by aligning company strategy to the strategies of their functional unit and business. Here they should ensure that all business units are aligned and employees are motivated towards strategy execution process.
Planning Operations - This is where companies link their day-to-day operation to long-term strategies. The operational plan helps to understand two aspects. The link between strategy, and operating plans and budget. And, to know which business process is crucial for strategy execution.
Monitor and Know Better - This phase helps to monitor performance outcomes. Later, it leads to the act of improving the existing operations and strategies based on new information learned through the monitoring process.
Test and Adjust to the Strategy - This last phase addresses only one question, "Has the organization implemented the right strategy?". The strategy's performance is assessed and its consequences to external environment are understood subsequently.
Each phase may look small and easy to achieve. But they aren't. Working on each phase requires both time and money. If they aren't timed, most organizations might lose time only during the planning phase of a strategy.
So, how to reduce time and capital investment?
Remember, strategy development has become both manual and automated. This has worked for many and so has the integration of simple project management tools. These can help you develop, plan, and execute a strategy hassle-free. Not only will it help you save time but labor too.
Let's examine how operational excellence can be achieved through project management tools.
Achieve Operational Excellence with Project Management Tools
Building an operational excellence strategy is no less of a job than initiating and planning a project. It requires brainstorming, inputs from the team, and to match an organization's goals. But getting everything done in one go can be an issue.
Reason?
Every activity needs a specific amount of time to meet its set objective. If they aren't measured, the organization is bound to incur time loss. This is where the use of project management tools come in handy.
However, it's not just time management. There are other aspects that can be measured and tracked with the use of PM tools. This, in turn, helps to achieve operational excellence easily.
Let's view some of the many aspects in detail.
Your team is working hard. They know that quality deliverable is what their client seek at the end of every project. Once the project comes to an end, you know it is the time they get rewarded for their excellent performance.
Question is, on what basis will the team be rewarded? Is it the time they spent working on a project? Or the number of activities they gave their input to? The answer is both.
However, evaluating each aspect can be time-consuming. Therefore, adding PM tools to help you monitor team performance will be a better option.
One, you will know the number of hours they spent to get the project delivered.
Two, monitoring the various assigned tasks and tracking their progress rate becomes simple.
In short, by keeping a track of both, you can easily motivate them to perform better.
Long email chains can be a cumbersome task to deal with. They result in losing track of latest updates or files received from clients or the management. End result - delay in providing project deliverable.
To overcome this scenario, it is advised to put project management software to use. It can help you save both time and your project. You can invite your clients as users for them to monitor the project's progress. They can easily drop in comments or attach a file to a task. This way the team knows about the latest updates and changes regarding a specific task.
In case, the client isn't satisfied with the current objective and thinks that the task isn't relevant to the goals of a project, then they can easily communicate this to the team through the tool. It's not just great at tracking the progress of a project but also its direction. It can easily be altered with the help of PM tools.
Adopting operational excellence approach also leads to increase in profit margins while reducing both time and capital investment. However, monitoring their flow isn't that easy as it seems. So, the use of a simple project management software can prove to be beneficial in this case.
Managing the budget for every stage of the project becomes an easier task. Just feed the estimated budget and how you plan to spend it. This also helps you plan out resource allocation at the same time. What's more? You can also share the details through the software with clients to get their input.
As for time management, you can set a timer for every task you create and assign them to your team members. This way it'll be easier for you to keep a track of time. In case, your team delays to perform a task, you'll receive a notification. This further helps you take an action to enhance on-time delivery of the end results of a project.
Related Read: What is Project Management Software and Why Do You Need One
Final Thoughts…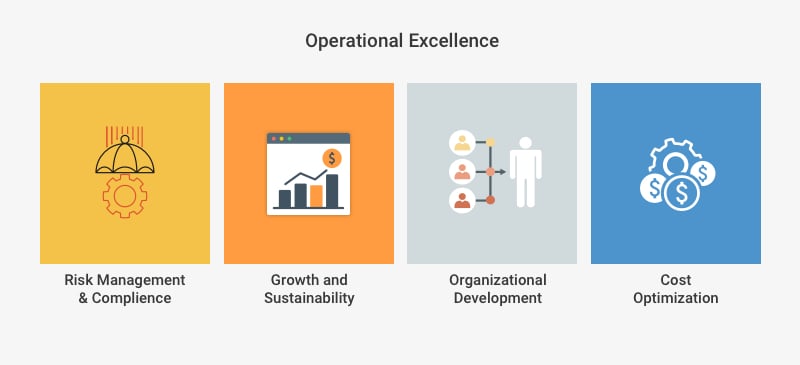 Over the years, organizations have embraced the operational excellence approach. They understand that it helps their employees stay motivated, deliver work on time and with quality, and work as per clientele needs.
Except, these are just outputs of an approach. To achieve them, it will become an essential step for the organizations to integrate a tracking system. Not only will it help them to measure the work accomplished by teams throughout a project but also their overall performance.
To accomplish this stage, project management tools come in handy. They help organizations track work progress, estimated budget, actual expense made, time spent on every task, and individual work performance. In short, a simple project management software can help organizations successfully achieve operational excellence and deliver quality results to clients at the same time.