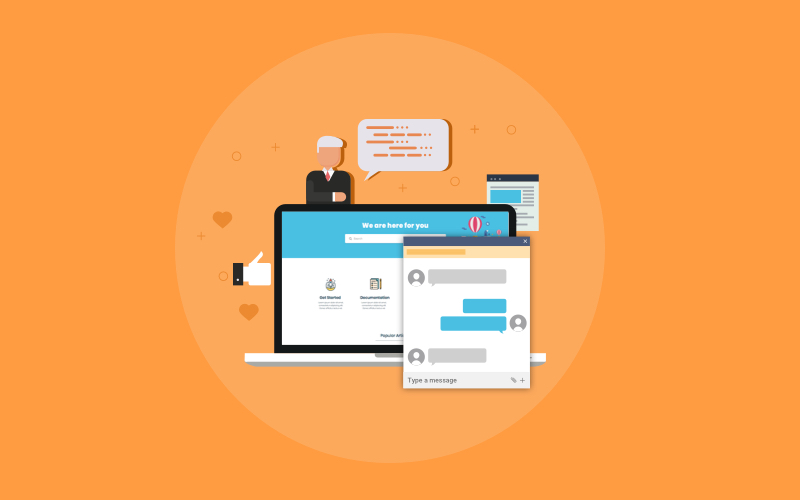 Did you know whenever we receive good customer service from a company, we tell two to three people. But in case of a bad experience, we broadcast it to ten or twelve others! Yes, that's true and even science supports this.
Quality of customer service is the golden key to enhance a brand image. Word of mouth, recommendations and referrals are mostly the crucial drivers of a successful business.
It really doesn't matter, how great your product is or how talented your staff is, one of the things (and the most important one) that makes a mark on customers is the direct interaction they have had with your company.
Those direct interactions have to be pleasant and precise. Not only this, we can put in more efforts on improving our customer service.
So, let's sail through this expert roundup to understand what all we can do to make our customers happy and delighted with our customer service endeavors.
Let us have a look as to what, the experts have to say:
CEO at CX Professionals Association
The experiences we provide today must meet the functional needs of the customer in a consistent and reliable way, but must also engage them with our brand.
Meeting their emotional needs and creating positive feelings about the brand is critically important for any brand to survive in a market where disruption and delight are commonplace. The experience itself - and the level of engagement (e.g. buys more, refers us) that result from that experience - are the products of Experience Professionals.

Director of Marketing & CX at M4 Communications, Inc.
There are some key things brands must do to meet and exceed customer expectations.
Really get to know your customers and buyers.
Know who they are and what makes them tick. Understand their likes/dislikes, pains, and motivators. And, know what they expect of you.

Listen to your customers so you can improve their experience.


Engage them and listen to them. Besides having listening posts throughout the journey and surveys in which to obtain feedback, pick up the phone and call them. And take those insights and act on them. Then close the loop with the customer - share with your customers what actions you took to help them.

Always be working to make it easy and effortless for a customer to do business with you.


Anticipate their needs and be proactive. When they see you've got their back, they'll love you and reward you for it.

Show gratitude.


Thank them for being a customer and do so frequently.
We do everything we can to make it easy for our customers to find information they need.


To do this, we empower our agents to build help center content! The work is more meaningful and the content drives a more effortless experience for customers.

One of our key values is empowerment.
Our team members are empowered to be creative, be thoughtful, and be decisive to help create a customer experience that transcends the rigid process-oriented approach.
We look for team members who have a servant's heart.
We have found that when we have people who love to help others, they will lose sleep when they are unable to offer an excellent customer experience. This passion for the customer experience is what keeps the team members happy in their job and then empowering them to make decisions results in a differentiated level of support for years to come.
First things first, the customer always has to come first!
Absolutely every decision to be taken must be centered around how the customer will perceive the action or inaction.

Take very good care of employees.
Here's why: if you take care of theirs (needs and concerns), they will take care of yours (delighting customers).
It is a tad difficult to delight a person you don't know.
Learn as much as you can at every interaction with a customer. Be sensitive and observant. There is always something new to learn whenever you interact with a customer.
Be excited to engage with a customer.
Simple as it may seem, customers spot it and get thrilled by it! No distractions. Your everything is on them during the interaction. Who really doesn't like to feel special with all the attention?
Sound as human as possible especially when it is a remote interaction.
Carefully mirror the customer's choice of words or how they speak. And feel free to play with emojis when the opportunity presents itself.

Do not mess with speed because time remains, and will continually remain, a very valuable resource to every customer.





If you remember this rule of thumb when engaging with customers, "The customer is first a human being before he/she is a customer", interactions with customers will be more personal, humanlike, and delightable.
Over the last few years, I've purposely moved away from delight, and instead have moved towards:
Solving the customers problem.
There is nothing more frustrating from a customer's point of view than asking for help or uncovering a significant issue needing immediate attention, only to walk away without resolution.
Making things easy.
When I can reduce, and even completely remove, the hassle from the customers interaction with me and my company and simply take care of it for them, I've greatly increased the customer happiness factor.
Being proactive on behalf of the customer.
Finally, when I can look ahead and share with the customer an idea of what to expect down the road and where to avoid certain pitfalls, I'm able to add extra value to our relationship and prevent them from encountering additional issues.
Delighting customers is all about listening to them. Always listening.
In other words:
Did you hear what they asked for?

Did you hear what they actually meant?

Did you hear when the first thing you did didn't quite deliver what they were hoping for?

Did you hear what that meant YOU had missed, or weren't doing well enough?

Did you hear what else was on their mind and nothing to do with your business together?

Did you hear something personal that you could use to surprise them, parallel to the service you were providing?
Moving business from a transaction to an experience involves observing every tiny, spoken, unspoken, written or chemical response from your customer.
It's about making sure you have understood the brief, but also that the customer has themself understood it.
And it's about never assuming that you are doing enough, until they tell you they are delighted. And of course, that thanks may be unspoken too.
If you really listen to and observe your customer throughout your relationship with them, place yourself in their shoes and see the experience through their eyes, you will build a long-lasting relationship that will survive the ups and downs of any relationship and produce genuine customer delight.
Do you want a free Live Chat software?
We have the #1 Live Chat software for delightful customer support starting at $0