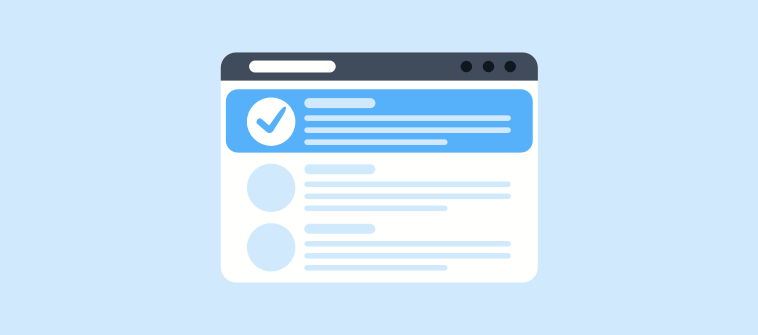 If you're a regular online shopper like I am, pretty sure when you complete a transaction, you get one of those satisfaction surveys too. Even when carpooling or taking a cab, they ask you to rate the ride and so on, so why exactly do companies use survey questionnaire software?
To put it simply, companies conduct surveys to uncover answers to vital questions influencing their decision making. That dear reader is exactly what it looks like, a vague answer that gives no specifics; meant to sound intelligent, but trust me, it is not! Let's put this under the microscope and get a bit more clarity as to what is the main purpose of a survey.
#1. Identify Target Markets:
Just randomly entering into a market segment and being successful in it is pretty much a matter of luck. If you're lucky, it is beginners' luck, if you fail, well not so lucky, are we? That's why companies use survey software. Surveys can help you reach out to potential customers and understand their needs and desires. This ensures that you're not just shooting arrows in the dark hoping to hit the prize, but instead you see your target and plan accordingly.
A popular example often discussed in marketing circles is the McDonald's Arch Deluxe. Launched in 1996, the Arch Deluxe was meant for an audience outside of the fast-food company's general target demographic. However, McDonald's target market of 'Urban Sophisticates' didn't want anything to do with a fast-food brand, and as a result, the Arch Deluxe was a catastrophic failure. Considering McDonalds spent over $100 million on it, I wonder how much they would have benefitted with targeted market research beforehand!
Most online tools will provide you market survey questionnaires you can refer to for the best results when conducting market research surveys. Look at the survey questionnaire sample and mold your surveys to fit your needs. Like the wise men of old said, "A wise man is one who learns from the mistakes of others."
#2. Gather Customer Feedback:
Surveys help you gather insight and feedback from customers. Humans are fickle beings, and with the plethora of choices available to them, it is hard to capture their attention for long. They will easily switch between competitors if what your offer is not up to their requirement. Surveys provide a congenial environment where customers can open up about what they expect from a company. Respondents are more likely to be open about their thoughts and insights when privacy is ensured. Online surveys are perfect for such conversation and thus provide more insightful feedback.
#3. Start Discussions:
Ever wondered why clothing brands allow customers to have their own user-centric mini shops? In these shops, customers are allowed to pick their styles, submit ideas for customized clothing and so on. This is done because we love to be a part of a decision-making process, we feel valued and that opens up our wallets. Online surveys and feedback forms play a similar role. They open up a channel of communication between the customer and you, wherein the customer provides you with a broader perspective on your products.
#4. Identify and Start Trends:
Surveys provide you with a recorded database of customer responses and insights. By analyzing these responses, you can not only set benchmarks for yourself but also identify new trends among customers. Observe which is the most common demand among customers, what words they associate with your product and so on. This can help you not only identify existing demands among users, but also predict future demands and create a plan of action accordingly.
American eyewear company Warby Parker is the perfect example of a business organization successfully capturing a market by watching trends. People love sharing their photos online and nothing appeals to people more than selfies. Warby Parker allowed people to share photos of them using the "Home Try-On" feature online instantly with #warbyhometryon to not only get help from Warby Parker but also their friends. The end result? People who shared content online were 50% more likely to have made a purchase.
#5. Reduced Costs:
The cost of conducting such surveys is a major factor that influences the scale of research to be conducted. There are material costs, cost of conducting interviews and calls, and then there's also the time involved in organizing data and setting it up. The best online survey tool can help reduce this cost to a great extent. The cost of printing survey sheets and traveling is completely eliminated, and so is the time required. All you have to do is design the survey and then share it across all the channels you want with the click of a button. And once your surveys are sent, you don't have to spend time going through hundreds of pages of data to store and organize them either. Create your survey using free online Survey software automatically collects and store all responses.
Here's a quick video on how to create surveys:
Surveys are excellent tools available at your disposal to plan out your next strategy. As they say, data is the new oil, and surveys are pretty much like your mining equipment. The more detailed you are with your surveys, the more insightful information you will have at your disposal. But there's no point in collecting all this data if you don't use it well. Gather and analyze survey responses to plan out your products, customer service, etc. accordingly.
ProProfs Survey Maker is the best survey software for small businesses. Be it examples of survey questionnaires, integrations or just the multiple channels of sharing your surveys, don't just be sending out random surveys; use the best online survey software and questionnaire tools to collect data available to you. Like a lot of good online questionnaire software, it comes with professionally made survey questionnaire templates that you can refer to when creating a survey. Use the data you collect to improve yourself and build relationships.
Do you want a free Survey Software
We have the world's most versatile survey tool starting at $0