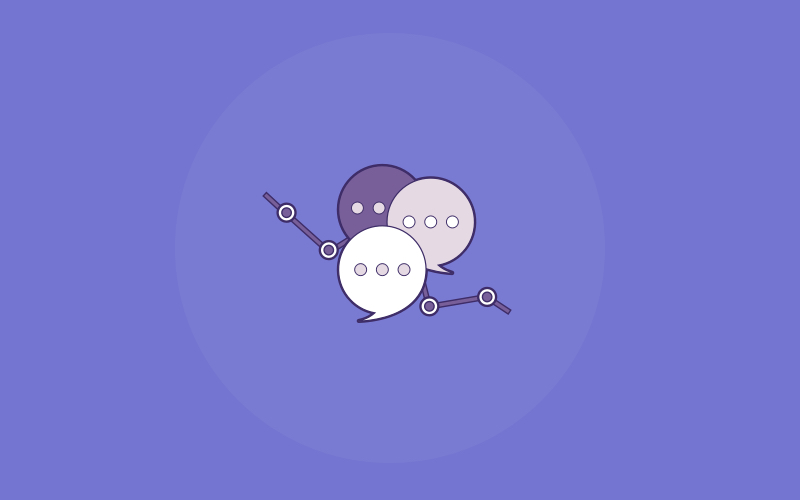 Customer engagement happens to be a very popular buzzword among most marketing and customer success teams these days. Be a part of any planning and strategy making discussion, and it's almost impossible not to find a mention of phrases like customer service, customer engagement and customer experience.
And while customer service and customer experience are fairly simple to comprehend, what about customer engagement? What does it really mean to improve the level of engagement between a company and its customers?
What is Customer Engagement
Ask different people about what their idea of customer engagement is and chances are you will get to hear a number of definitions. But expect most of these definitions to have a common theme around building a long-term and loyal relationship with your customers.
Here are a couple of definitions that I like:
"Customer engagement the ongoing interactions between company and customer, offered by the company, chosen by the customer."
– Paul Greenberg (CRM Expert)
"Customer engagement is a business communication connection between an external stakeholder (consumer) and an organization (company or brand) through various channels of correspondence."
– Wikipedia
In other words, customer engagement is a strategy that involves building a long-term relationship between a company and its consumers with an aim to foster brand loyalty and awareness.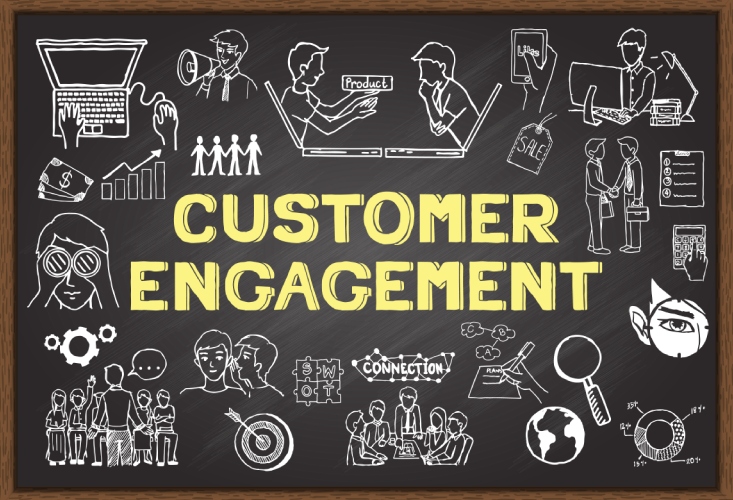 This can be achieved via organized marketing campaigns, content marketing initiatives, and outreach using social and mobile platforms including wearable devices, among other methods.
Why should you care about customer engagement?
Customer engagement is the emotional connection between a brand and its customers. The more engaged your customers are, the more they buy and promote your products and services. Engaged customers demonstrate more loyalty and customer engagement, therefore, should be an important component of your overall marketing strategy.
Let's find out what these studies have to say.
A recent study by Gallup, reveals that a fully-engaged customer accounts for 23% more revenue as opposed to non-engaged customers. If you don't have a customer engagement strategy yet, you could very well be missing out on opportunities to interact with your customers and carve out a productive relationship with them.
Properly executed customer engagement strategies help prolong the customer journey beyond conversions and thereby help reduce churn rates. Engaged customers are highly likely to turn into repeat customers.
A 2016 survey conducted by Twitter showed that customers who received responses to their tweets directly from a brand would end up spending a further 3% to 20% in future purchases from the same brand. 30% of customers who received a response to a tweet were more likely to recommend the brand to other people, according to the survey that was conducted on a sample size of 3,139 users.
In this article, we will explore a few powerful marketing strategies that can help maximize customer engagement.
We will look at ways to create an engagement strategy that articulates and fulfills the psychological and practical expectations of a consumer.
1. Make a Statement
Stand for 'something' that's loved by your customers
Most brands take the easy way out when it comes to engaging their customers – in the form of attractive prices (discounts?) and a promise of quality. But to be able to engage customers even further, your brand needs to be able to make bold promises. It needs to stand for something.
Show emotions
Going by Aristotle's "modes for persuasion", ethos, pathos, and logos are the keys to persuading consumers into believing your point of view.
Of these, pathos, which means an appeal to emotion, is a way of convincing your audience by creating an emotional response to an impassioned plea and happens to be an important cog in the wheel of customer engagement.
Empathize and connect
It's the emotional appeal that drives engagement, and not price. More and more customers today like to interact with businesses whose values align with their own.
So, an important part of your customer engagement strategy requires that you figure out ways to captivate customers by offering them an emotional reason to empathize and connect with your brand. It may take a while for you to work this out, but once you do, you can concentrate your efforts on giving your customers a channel to express that loyalty.
A good place to start is by defining the core values around which your brand identity is centred. And since emotion happens to be the primary driving force behind a customer engagement strategy, you need to make sure that these values are not tentative. A confused or hesitant identity will not truly resonate with your customers and defeat the whole purpose.
Be bold and make a heartfelt statement
Decide on the qualities that your brand wants to be recognized for and stand for what it embodies – no compromises. Being decisive is a good thing. There may be fears, initially, that taking a clear stance could alienate some people. Sure, it will. But that may not be a bad thing. After all, for every person who thinks you are not quite their cup of tea, there will be another who will say, "that's the perfect brand for me!"
2. Add a human element to your brand
Align efforts with goals
Ok, so you figured out the core value around which to structure your brand identity. Good. Now it's time that you align all of your marketing, advertising, and customer service efforts to be consistent with these core values. Or else, your messaging will appear fractured and disingenuous.
The modern consumer is slowly beginning to resent and even mistrust traditional advertising strategies. The best way to make an emotional connect with your consumers so that you can truly engage with them is to add a human element to your brand.
Humanize your brand
Making your brand human, though, is not a walk in the park either: you don't want to appear as a patroniser or, worse, insincere as you try to engage with your customers at their level. You want this relationship to be beautiful – where both the involved entities think of it as personal and genuine.
So how do you do this?
By getting rid of the jargon and talking to customers in their language. Adopt a straightforward manner, and you will find it becomes easy to take the mantle of an authority in your field while still remaining reachable and relatable.
Get your customers a look-in on your company culture and values by involving your staff. Post pictures of your team or your office spaces, and share useful insights from your own experiences to humanize your brand.
3. Make Use of Social Media as an Engagement Tool and not Just a Marketing Channel
Channelize your social media efforts in the right direction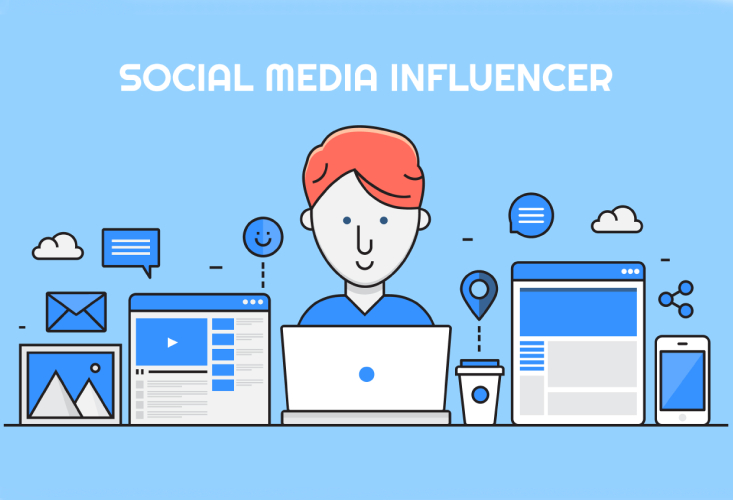 There is no better way to build solid customer interaction, than using social media with the right mindset. In case that got you wondering why I mentioned a "right mindset", then you need to pay attention: social media channels, such as Facebook, Twitter and LinkedIn are not merely platforms for sharing content and increasing the follower count.
While most brands are using these social channels primarily for that purpose, if you want better results, then you need to start looking at them as customer engagement tools.
The rapidly evolving behaviour of the empowered modern consumer today necessitates that you take a new look at your existing social media marketing strategy. Social media is a big deal. As of July 2017, the total world population is about 7.6 billion. And of these, about 2.5 billion people are regularly active on social media. Most of these people also follow at least one brand online.
What do you suppose these people really want? They are certainly not there for making connections alone. A primary reason people follow brands is because they believe they will get help when needed.
Speed is all that matters
The speed of resolution is an important concern too. Most customers expect, and demand, instant answers. And social media is a great tool to engage these users while providing them solutions in the time frame that they want.
Brands can use social media to connect, engage, share data, identify problem areas, research influencers and other experts, and offer content that their customers love. And those are the key to creating rich engaging user experiences.
Positive reinforcements
Social media can also be leveraged to build a customer community, one of the best, yet often overlooked ways, to increase long-term customer engagement. This makes finding and rewarding customers who may not be repeated buyers but are great brand advocates that bring lots of referrals and traffic via word-of-mouth and social proof, easy.
4. Make Customer Engagement Fun by Adding an Element of Surprise
Surprise! You get a personalized experience!
Haven't we all experienced joy upon receiving a lunch/dinner coupon from our favourite restaurants on special occasions like a birthday, or an anniversary?
With the sheer number of advanced marketing tools available today, it's very simple to take this personalized engagement a level further.
Offer something that they expect
Most consumers are constantly bombarded by advertising and marketing slogans. So much so that people have turned ad-blind and it's hard to stand out. Although there are many innovative strategies for standing out in this noise, one of the most effective ways is simply to offer a surprise to your customers, something that they didn't expect.
Engage them with your ability to offer real-time, personalized deals and content marketing. A great example of this is ProProfs which uses its live support chat to spring surprises to their website visitors right when they need it. For example, by initiating a proactive chat with a user who has been browsing the pricing page for a while, and offering them a surprise discount right then.
5. Ask for Feedback
Set up a constructive feedback mechanism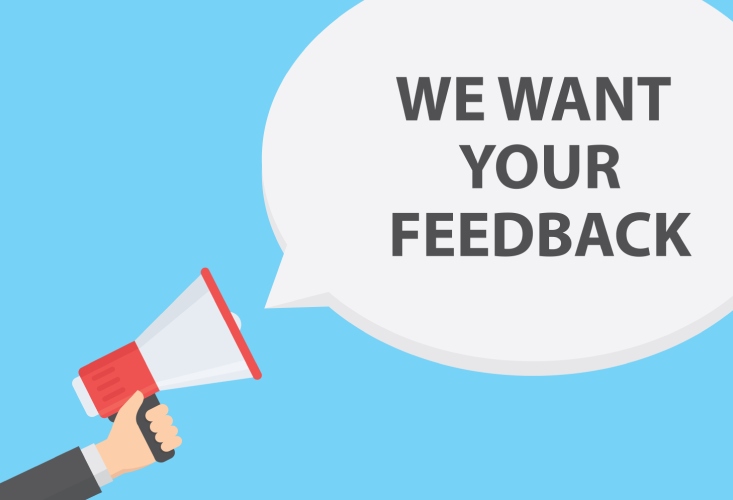 The best way to know what your users want is to ask them. Setting up a constructive feedback mechanism also plays a role in developing trust and improving the overall experience for your customers. A good place to start is by setting up readily accessible forms for collecting user reviews, feedback and comments on your website as well as other digital channels and, if you have digital products/services, by providing a rating system built directly into the product.
Respond to feedback seriously & create impression
Collecting reviews alone is not enough: you need to be able to respond to feedback and comments, irrespective they are positive or negative.
Especially addressing negative feedback creates the impression that the brand takes it, users, seriously and is willing to take the extra step to improve customer experience. This allows for a positive engagement with even the most disgruntled customers.
Conclusion
Customer engagement is the key to achieving better conversion rates. Customers who are subjected to an engaging and a positive experience are more likely to stay with the company.
Investing in a customer engagement program, therefore, builds stronger relationships, increases organic referrals and ultimately improves your bottom line.
This post was all about helping you to get a stronghold on some of the best customer engagement strategies. Let us know what you think about these techniques via the comment box below.
Recommended Reads:
Do you want a free Live Chat software?
We have the #1 Live Chat software for delightful customer support starting at $0