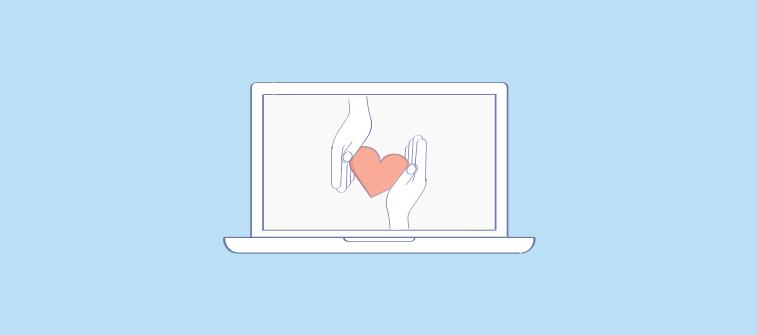 Companies today invest a lot in gaining top customer service skills. Businesses implement marketing strategies that they are confident will work out with their consumers and help them connect instantly.
However, building trust is a lengthy process that many business owners claim can take years.
Is it because consumers do not trust contemporary marketing methods?
No, it is said that 48% people in the United States do trust businesses. Except, the number is decreasing with every passing year. In short, lack of trust is becoming a crisis for every business that results in:
Decreased conversions

Higher shopping cart abandonment

Customers flocking your competitors

A dent in your profits
You see, lack of trust can harm your business in more ways than one, so we have listed just a few of them. But rather than focusing on what you can lose, let's talk about some proven methods that businesses of all sizes can use to increase customer trust and make sure they choose you over the competition.
---
Read Recommendations: 9 Essential Tips for Winning at Customer Success
---
The Key is Good Customer Service Experience
Being a business owner, you need to ensure that every consumer that comes across your brand receives a good customer experience. For that, you need to:
Invest Heavily in Customer Service
Building trust when everything is going well is a piece of cake. When things go bad, your business needs to rely on its front lines – customer service. But how important is it really? According to a research study, 89% of customers move on to a competitor after facing poor customer service experience from a brand.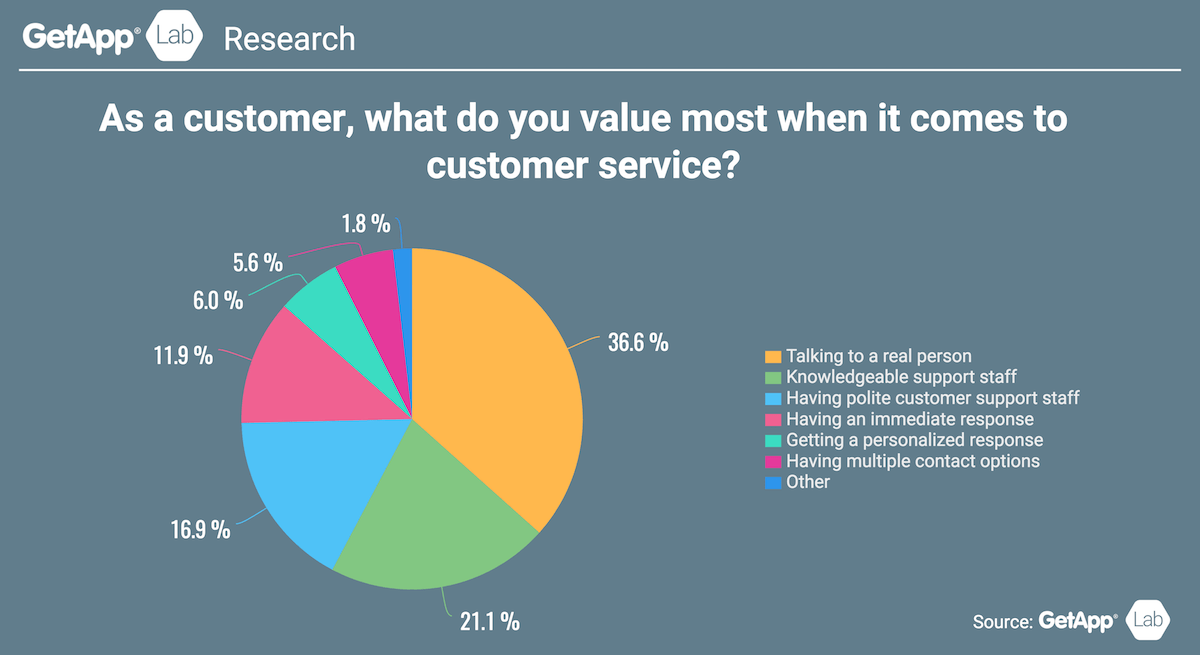 Source
Honestly, it sounds bad that one experience cannot be the "be and all" factor for customers to switch a brand. However, it will be great if you could think from the customer's point of view. You see, a bad experience sticks around for months or maybe years. Despite your claims about your operators having the best customer service skills in the market, people may still switch if you fail to meet their expectations.
Now, the best way to meet customer expectations is to be available at their convenience. Adding a live chat for customer service would be an ideal solution. Although chatbots can answer faster, they still lack the human touch. With a live chat for customer service, your business can:
Answer questions faster

Be more proactive

Keep customers engaged with the brand

Build a personalized experience for visitors

Keep customers delighted

Brand loyalty
The list can go on, but at the end, you need to understand that using live chat for customer service can help you build trust among your customers. The use of this tool will allow you to approach people not with a selling intention, but to help them resolve their doubts that helps them make an informed decision.
Make Use of Testimonials & Reviews
Now that we've established how live chat for customer service can help you build trust within customers, it is time we see another alternative. You see people may have trouble trusting a business, but they would certainly take into account the opinion of other people like them. Testimonials are a good way to leverage this fact.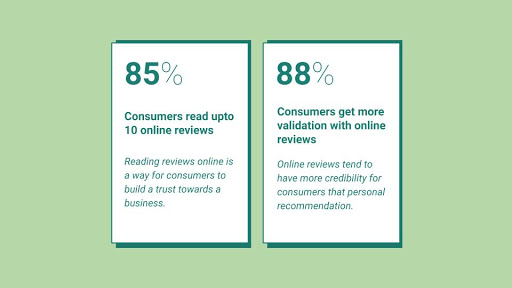 Before making a purchasing decision, your customers will look online to see what others are saying about you. In fact, research suggests that 85% consumers read up to 10 reviews before they trust a business. Even more importantly, the same research states that 88% of customers trust reviews online as much as personal recommendations. You can use testimonials on your website in the traditional way, by sending inquiries to previous customers and placing them on your website pages.
Finally, it's definitely worth it to give video testimonials a try. Video is one of the most compelling marketing tools of today and it takes mere minutes for customers to record and send in a testimonial. Among other reasons, including a video on your landing page will increase conversions by as much as 86%.
Moreover, make sure to include product reviews where possible as customers commonly use them to guide their purchasing decisions. According to research by American Express, a happy customer will share their positive experience and refer up to 11 of their friends. On the flip side, an unhappy customer will go out of their way to share their negative experience with 15 of their friends. You can give customers the option to leave positive reviews and try to remedy the negative ones through your customer service.
Increase Your Security
One of the main reasons why customers distrust your business is because they don't feel safe. Whether it's just browsing or making a purchase, customers are more likely to leave if they feel their security is threatened. Luckily, this isn't impossible to solve.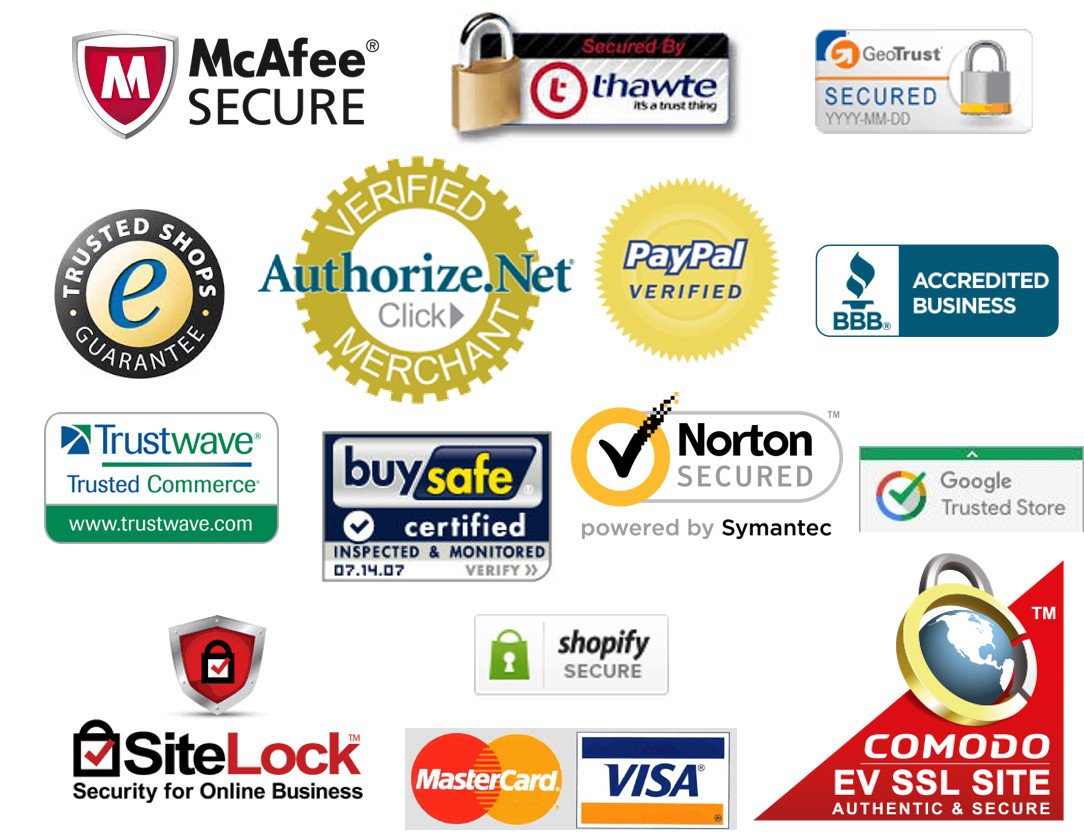 First, make sure to have an SSL certificate. You should then ensure to have secure payment methods, such as PayPal, credit cards, Stripe, etc. Once you have these running on your site, make sure to show it off with trust badges. According to research, 60% of customers refuse to make a purchase because there are no trust badges present on a company website.
Aim to be Transparent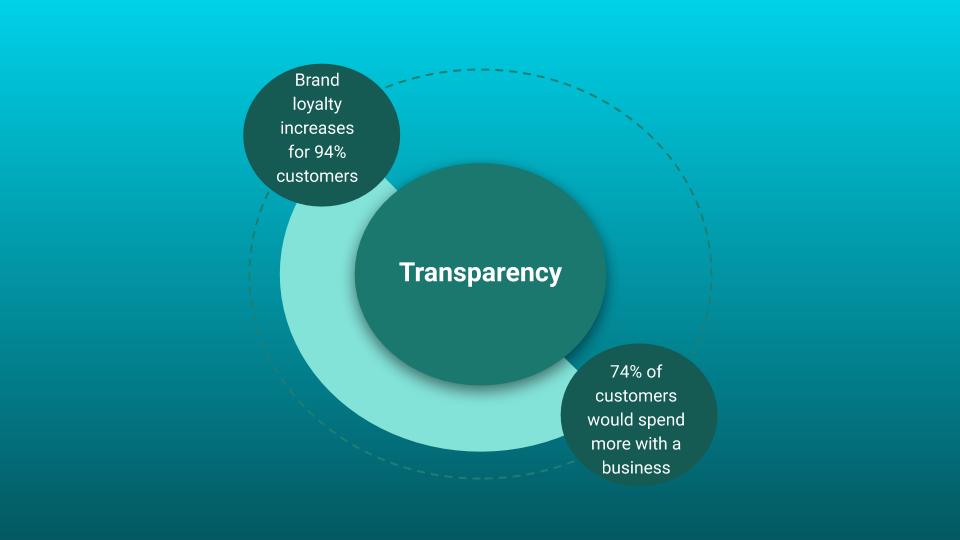 Customers are likely to trust those businesses that aren't afraid to disclose information. After all, who would spend money with a company that is hiding something from them? Research suggests that as much as 94% of consumers are likely to be loyal to those brands that showcase transparency, while 74% of them would spend more with a business that is transparent in their presence.
According to CEO of Buffer, Joel Gascoigne, there are four main benefits for a company to be transparent:
Trust

Innovation

Greater justice

More feedback
The team at Buffer is quite transparent in its practices which is one of the reasons for their success. On their Transparency page, you can see sensitive company information, such as equity, salaries, revenue, fundraising, product map and basically everything that other companies are desperately trying to avoid. By releasing this data, they are both increasing their consumer trust and successfully building their employer brand.
Conclusion
In an age where consumer trust in brands decreases every year, winning that trust back will be more important than ever for a business to survive. If you want to ensure that customers trust you and choose you over your competition, make sure to have a strong customer success team, enforce testimonials and reviews and focus on security and transparency – and watch the customers flock in.
---
Let's take a look at some of the frequently asked questions that will further help you build trust among your customers.
Q. Is operational transparency conducive for my business to building customer trust?
Yes, you need to first establish transparency among your employees and let them know how the brand's performing. Doing so will boost their confidence and increase their efficiency to add more efforts to build the same trust among customers.
Q. Can my startup benefit from the above mentioned ways to gain customer trust?
No doubt, these are some of the proven ways that even a startup can implement to increase customer's trust in their brand. However, they can also work upon providing informational content that prompts people to know the intent of the startup. Besides, the more vocal you are the better. Try engaging in two way communication.
Q. Does live support chat help my operators boost trust among customers?
Certainly, it does. To help your customers find solutions to their problems in real-time, is the perfect way for your brand to boost trust. And, that's one of the crucial reasons why having a live chat is important for your brand.
Q. What other forms of platform can my brand use besides live chat to provide instant help?
Besides a live chat for customer service, you can also use a knowledge base to provide instant support. All you have to do is create self-help articles for frequently asked questions. Once done, you can create a help section at your website that becomes a repository for self-help articles.
---
Recommended Read:
Do you want a free Live Chat software?
We have the #1 Live Chat software for delightful customer support starting at $0