Create Free Online Polls Easily
Over 10,000 polls created and 1 Million votes cast!
Custom Branded Web Polls
Videos, Images and Graphics
Facebook Twitter, iPad, Mobile
Analytics and Reporting
"Drive up traffic & website engagement"


ProProfs quiz maker is a great way to engage your visitors (most people will take the quiz, thus spend some time on your site and will be more willing to browse it further); Quizzes are greatly shared and can be used to drive up traffic.
- Ann Smarty, Editor Search Engine Journal
"Ideal for the classroom"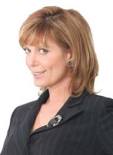 ProProfs is an effective, highly functional, user friendly and convenient way to conduct almost every assessment you can imagine. I highly recommend it as a tool for quizzes and tests. I found it ideal for the classroom, in both on-ground and online learning environments.
- Nance Rosen, Faculty UCLA (University of California, Los Angeles) extension
"Everyone should give it a try!"


I am most impressed with the product. It is simple to use. Everyone should give it a try!
- Professor Daniel Stein
Director of Technology, Touro College
"Create Polls For Facebook or Blog"

ProProfs lets you easily add a web poll to your website, blog or facebook Page. I used it for online market research and it generated valuable data & an ongoing conversation across platforms.
- Susan Emmer, Startup Marketing and Branding Expert
FREE Online Poll Software
Key Features:
FREE and simple to use!

For all skill levels. No HTML experience or software download required.

Security and Fraud Control

Poll results can be private or public. ProProfs settings prevent duplicate voting.

Superb Analytics!

Instant feedback. Generate reports and track results. Know if your target audience is responding.

Customize for your brand

Host poll on ProProfs or change settings, look and feel of poll to embed on your website or blog.

Easy to Share

Online polls are all Facebook, Twitter, iPad and mobile compliant. Share across one or all social networks and platforms.

Geographic Targeting

Find out what where your online voters are located. Use this information for market research.
Perfect For:
Business Polls
Create online polls to target specific audiences, assess employee feedback and measure customer satisfaction.
Classroom polls
Make teaching fun, gather parent feedback, and conduct student surveys.

Fun with Friends
Share your polls with friends via email and social media. Create web polls to drive traffic and increase readership.
How it Works
Create a Poll
Select a poll template
Add video, images, graphics
Brand with your logo/colors
Choose security option
Analyze Results
Poll Stats & Reports
Instant answers
Filter fraud & duplicate votes
Download Results
We've Received Great Press!