What People Are Saying About
ProProfs on Twitter

So far I am very impressed with the course you've set up...I see that your Training Maker works great!

Received an email from NASA today (seriously) asking about how to admin a test on iPad. I suggested ProProfs.com

Checkout ProProfs LMS software for simple to use learning management system

I LOVE responsive #SaaS companies with nice, easy-to-use tools! ProProfs.com provided great #CustomerService today. 2/2

@davidmearns @ProProfs what a briliant app- thanks Deniz for your pechakucha moment at Istekelt
A complete and powerful online course creation and learning management system.

Teaching online? Great Infographic! Best Practices For Creating An Online Course. bit.ly/1iv9HiM via @proprofs

#flipclass anyone tried proprofs for their classes? Easy to use, (small fee) create class w/ videos, embed questions, immed fb.
Trusted By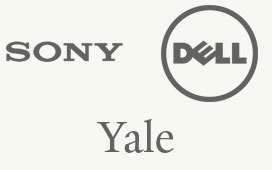 Millions of people use ProProfs
for courses & assessments
Global leader in knowledge tools
190+ countries served