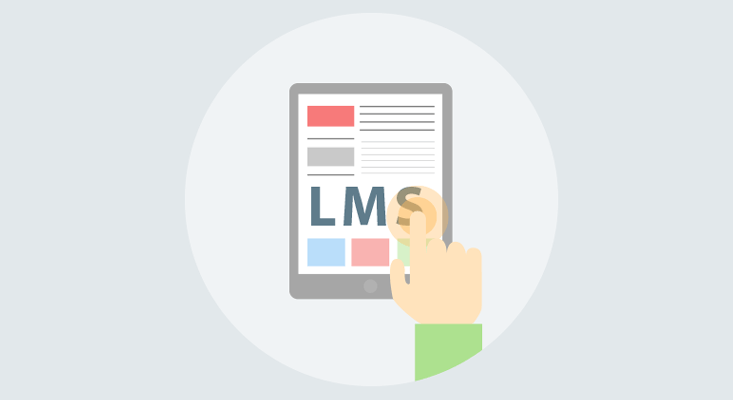 "Teaching is only demonstrating that it is possible. Learning is making it possible for yourself." – Paulo Coelho
There is a consensus among analysts that in the not-so-distant future, organizations of all sizes will increase their budget for training purposes.
In the same vein, research firm Brandon Hall Group says that learning and development (L&D) leaders will allocate future budgets towards training efforts to meet company growth goals.
In such a scenario, a Learning Management System or LMS continues to play a major role.
Perhaps you've heard a lot about LMS software but aren't sure what exactly it is, what are its key features, what it is capable of doing for users, who it is designed for and so on. This blog post answers all of these questions one after another for you. Read on to find out.
What is an LMS?
A learning management system is a software platform that enables anyone to create, administer, track and report training or educational courses. An LMS is designed to help make delivery and management of training programs easy and hassle-free.
Watch this to know What is a Learning Management System (LMS) Software - Definition, Features & Benefits

You can consider it as a car. While the core functionality and purpose remain the same irrespective of the model you buy, the design and benefits may vary from one model to another, depending on the user's needs.
The following is a brief history of the evolution of LMS from a "teaching machine" resembling a typewriter to a cloud-based learning management system.
Basic Components of LMS
There are different types of learning management systems available online, with a unique set of features to meet the specific requirements of trainers and learners. You should know the basic components of these software platforms so that it is easier for you to choose the one that best suits your learning and development needs.
---
Read More:- How Much Does LMS Software Cost? An Overview of Pricing Structures
---
Course Creation
This is one of the primary functions of an LMS. You can easily create custom courses for employee training or eLearning purposes, keep them public or private, and enable anytime, anywhere access.
Summarizing
Organizations generally prefer an LMS that helps learners in summarizing the key strategies and ideas about a subject. Using such an LMS, trainers can inform their learners about the course in the beginning, and the type of information it is going to deliver. This promotes in-depth learning and compliance.
Assessments
Assessments are an ongoing activity. They not only help learners know how much information they have retained after going through the entire course but also motivate them to perform better in their future. Trainers, on the other hand, can track real-time learning activities of the learners and provide feedback on the same with the help of an LMS.
Grading & Scoring
Based on the overall performance and assessment results, learners are provided with grades and scores. This way, learners get to know about the areas where they need improvement. They can also take the same test multiple times to sharpen their memory.
Smooth and Effective Communication
Most LMSs offer smooth and effective communication, which means if the learners feel confused or have queries while going through the courses, they can take suggestions from their peers and clear their doubts. Educators can also exchange ideas and views among themselves on any topic based on their personal experiences.
Multiple Device Access
Many web-based LMSs on the market today provide multiple device access, which means users can take their courses anytime, anywhere on any device - be it a smartphone, desktop or tablet. It is, thus, a convenient feature that delivers a better learning experience.
Interactive Resources
Trainers can incorporate multimedia into their online courses to engage their learners as well as to promote better knowledge retention. You may use multimedia in different forms such as audio, video, GIFs, and so on. These interactive resources not only make a course engaging but also help in ensuring a better retention capacity in learners.
Key Features and Characteristics
The LMS market may be flooded with numerous types of learning management systems that support the L&D needs of different businesses, but every platform has a unique set of features.
If you're someone looking to create online training programs and reports on the completion of training, the standard features discussed below will help you understand some of the most basic uses of an LMS.
Create courses - Develop eLearning content and support training with the help of docs, videos, presentations, tests, exams, and quizzes.
Track & report - Track learning activities and get easy access to learning reports on each learner. Keep a close eye on the performance of a small or large group of learners. Use the reports to improve the course content.
Analytics
In-depth reports of completed, pending and in-progress attempts for every learner provide detailed learning analytics. It is a simple and effortless means to measure performance.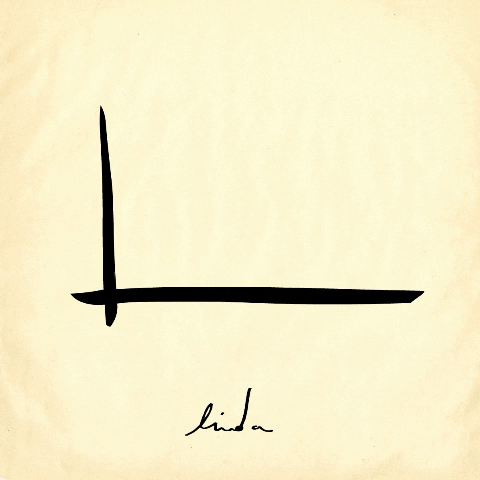 Document management
Upload new content or reuse existing ones for similar training programs to save time and resources.
Safe & secure
Data safety and confidentiality are a major concern for everyone these days. LMS supports the configuration of security settings with login credentials for access control and secure delivery of training content.
Autonomy & Self-Reliance
In an online learning and development environment based on LMS, learners can be their own teacher. This is because LMS inculcates self-support and competency among the learners.
Anytime, Anywhere Access
An LMS that allows users to access the platform from a location and time of their choice and as per their convenience makes it a desirable option to meet various learning and development needs.
Peer-To-Peer Learning
With user-generated content (UGC), sharing knowledge and experiences right across an organization becomes easy. Learners can clarify doubts and solve problems together through active learning.
Gamification
This key feature introduces game elements in learning and keeps learners motivated and engaged with their courses using rewards, points, badges, and certificates.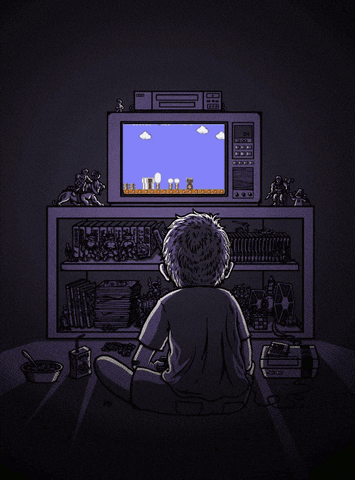 Social
Nowadays, everybody wants to be 'socially' relevant and an LMS that enables users to share their achievements on social media channels remains a top priority for potential buyers.
Who Uses Learning Management System and Why
Educational Institutes
A number of educational institutes such as colleges and universities rely on LMS to create online courses for distant learners and teach regular on-campus students and staff. A cloud-based LMS not only increases engagement and student collaboration but also provides flexibility to learn courses from the comfort of one's own home.
Healthcare
Online training is crucial for the healthcare sector as well. Using a healthcare LMS, hospitals and clinics can train their staff on compliance, medical procedures, device usage, and much more. Medical facilities use the learning management system to train their interns, track real-time job performance and career goals of their employees.
Pharmaceutical/Research/Biotech
Training and research are an ongoing process in pharmaceutical companies and biotech institutes. These companies need to comply with strict government regulations to ensure that the products and research conducted are safe, secure and effective. To make the workforce aware of such rules and regulations, it becomes important to conduct rigorous training sessions.
Enterprises
Regardless of the industry vertical, every company needs to train and keep their workforce up to date on the latest programs, utilities, and company practices. Whether it is induction training, customer service training, or sexual harassment training, an LMS is now the go-to tool for enterprises, both big and small.
Many corporate entities use an LMS to integrate with other tools such as Salesforce and to keep track of employee progress and performance goals.
Professional Groups
Trade societies that are engaged in verticals such as medicine, engineering, and financial services also leverage LMS platforms to achieve compliance training or specialty training.
Entrepreneurs
An LMS allows the next-gen entrepreneurs or business mavericks to make their teams achieve more productivity in a short span of time through the right training.
What are the Different Types of LMS?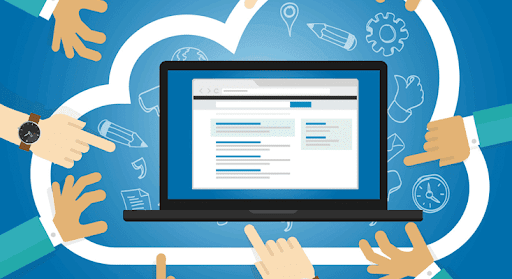 Basically, there are two different types of LMSs based on the mode of deployment:
1. Self-Hosted Learning Management System
Also known as on-premise LMS, such applications are deployed locally. In other words, users need to download, install, and maintain them on their own server. They are usually available as licensed products. Software buyers need to back up training data and update the server software periodically. They also need to contact the vendor and renew the license after version upgrades.
2. Cloud-Based Learning Management System
This type of LMS is hosted in the cloud as Software as a Service (SaaS) by solution providers for end users. Users can access the service online. This variant usually entails a monthly fee depending on the number of features offered and users involved.
Since self-hosted LMS are laborious by nature, many organizations opt for a cloud-based LMS.
Advantages of Using a Cloud LMS
There are many advantages of using a cloud-based learning management system. Here are some of them:
Quick setup and deployment of online training programs

Easy and fast access to content

Identification of knowledge and skill gaps
Ability to take training at one's own pace, anytime, anywhere
Faster product launch in the markets through better sales training
Cost-efficiency - Train more learners at one go and curtail training costs

Reuse existing content in similar training programs
Improved employee performance and business returns
Technical Standards Governing LMS
Those who are into LMS training should know the technical standards behind these software tools.
The industry technical standard for developing eLearning content is SCORM (Sharable Content Object Reference Model). But the relatively new specification Tin Can API has overtaken it for good reasons. Nowadays, Tin Can-Compliant LMS is widely accepted in the online learning world.
---
Read More:- Benefits of a Tin Can API Compliant Learning Management System
---
Want to know the differences between Tin Can API and SCORM?
---
Read This:- SCORM vs Tin Can API: The Difference Between Compact Discs and iTunes
---
LMS Pricing Models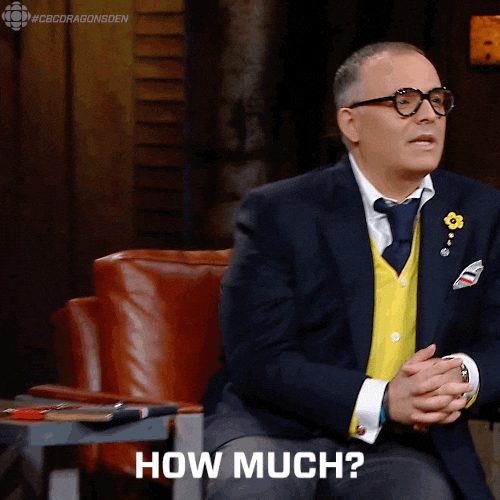 Subscription
The subscription model either grants access to all the LMS features or offer a pay-per-user-model. There are some LMS vendors who offer different price brackets depending on the number of features available. For instance, the fee can cover up to 20 active learners. It is a great solution for small businesses that want to cut down the training costs and at the same time scale as their company expands.
A few reputed LMS vendors offer transparent pricing options to their clients. They offer different LMS packages made up of different features at different costs. Some have collaboration, forum and learner communities in a definite price bracket while others provide enterprise-level features such as self-registration, compliance features, reminders and announcements, unlimited group admins, premium integrations, and onboarding support in their enterprise packages.
Licensing
Instead of paying every quarter or per user, this pricing plan involves a one-time licensing fee. It is similar to the annual fee that you pay to renew service. The major benefit of this type of model is that you get unlimited access to all the LMS features. Having said that, if the technology advances, you might need to purchase the replacement software or upgrade in some cases.
Freemium
Freemium plans are the best for those who want to try the basic features of an LMS that they have chosen. Either this freemium plan lasts for 15 days or a month depending on the vendor you choose. If you want to try its advanced functionalities, you need to opt for a paid version.
---
Read More:- 10 Reasons Why a SaaS LMS is the Most Cost-Effective Choice
---
Future of Learning Management System
Industry analysts are of the opinion that the LMS market will continue to grow and boom in the coming years. With the growing numbers of distributed learners and rising mobile use, the demand for LMS will skyrocket further. LMS will continue to evolve, new opportunities will arise and features will become more sophisticated with technology advancement.
Now that you've learned what is an LMS and how powerful it is in the hands of users, there's no reason to hold yourself back from using it. If you're still to adopt an LMS, now is the right time.
Take a tour. Sign up with ProProfs. Create your first online course easily with us.
Do you want a free Training Software?
We have the #1 Learning Management Software for complete learning solution starting at $0