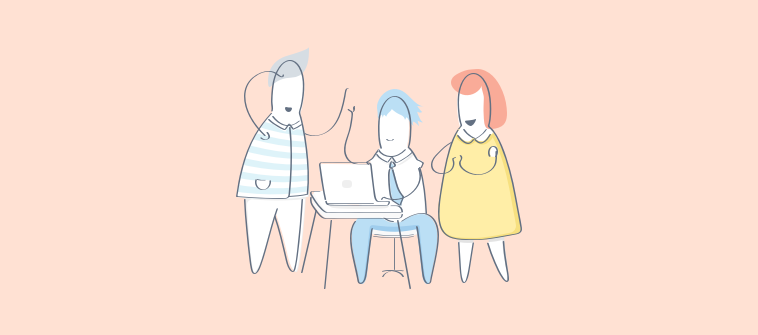 "The Internet is becoming the town square for the global village of tomorrow." – Bill Gates
Is your organization still relying on traditional training methods? If yes, you are risking losing out on all the benefits that modern web-based training systems have to offer.
See these stats compiled by software reviews site TechJury:
IBM saved approximately $200 million after switching to an online learning system
eLearning increases knowledge retention rates by 25% to 60%
The worldwide web-based learning market is projected to reach $325 billion in 2025
Another reliable source said that every dollar you invest in internet-based training and learning programs results in $30 of increased productivity.
Switching your employee training to online platforms is not an option anymore; it is a necessity. This post takes a closer look at everything related to this growing trend. Continue reading to find out.
Watch This Video:

What Is Web-Based Training?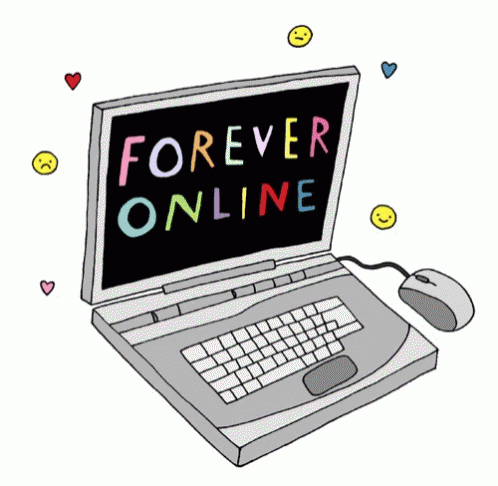 Web-based training, as the term suggests, is any type of training that primarily takes place online. Online courses, short video tutorials, online tests, and online assessments are all examples of web-based training. Ease of access, flexibility of time and place, and cost savings are some of the key advantages of web-based training.
---
Read more: 5 Benefits of Web-Based Training
---
Key Elements of Web-Based Training
An internet-based training system is characterized by some indispensable elements. Here are some of those key elements:
#1. Digital course materials
Since all training materials are supposed to be accessed online, they need to be in a digital form. The course materials can take a variety of formats:
➩ Videos – Video lectures are the most popular type of digital course materials. Instructors can record lectures using their webcam and microphone, or they can use a screencast for tutorials, PowerPoint presentations, and so on.
➩ PDFs – Written materials often include PDFs. Take the printed materials from an instructor-led course, scan them, save them as PDFs, and voila, you have digital materials for web-based training.
➩ Podcasts, simulations – Since the courses are accessible online, any type of online material can be used, including multimedia and interactive resources.
---
Read More:- How to Add Text, Images, Audio, and Videos to Courses
---
#2. Course activities
You can incorporate many types of activities into web-based training. Some popular ones are group projects, where learners collaborate to solve problems; reflection activities, where learners write blogs about their experiences and then comment on one another's work; and presentations, where learners work either individually or in groups to create digital presentations.
#3. Classroom discussions
Just like in an instructor-led training course, learners have plenty of opportunities to talk to each other throughout the course. These discussions usually take place in discussion forums using collaborative tools integrated with a learning management system (LMS). But they can also happen in online chat rooms and on social media sites.
#4. Assessments
Finally, like offline class-room training, web-based training has assessments. These also take place online, usually via a learning management system. The instructor uses an online assessment tool to develop quizzes and tests after which the learners login and take them online.
How Does a Web-Based Training System Work?
It largely depends on the type of software you use. Having said that, the most common format is quite similar to an online university course. The instructor creates the course using a software program called a learning management system, and then the learners log in to the system to access course resources, participate in course discussions, take assessments, and so on.
In other words, all of the learning activities and interactions that normally occur in the physical classroom during instructor-led training take place online in the case of a virtual classroom-based training.
Read More: 10 Best Virtual Classroom Software
Benefits of Web-Based Training to Businesses
An increasing number of organizations around the world are considering switching to computer-based learning software primarily because of the multitude of advantages they bring to the table. These organizations have realized that it can no longer be business as usual and what web-based training has to offer is too substantial to ignore. Let's check out some of them.
✓ Less consumption of resources
In addition to cutting back costs and eliminating travel time, a web-based learning system can drastically reduce your reliance on manpower. This is because the software takes over the role of managing every activity related to online training and learning, freeing up more time for you to devote to other duties.
✓ Ease of learning
Accessibility is a non-issue with internet-based training. Users can access courses anytime, anywhere, 24/7. This helps learners to self-pace their learning.
✓ Portability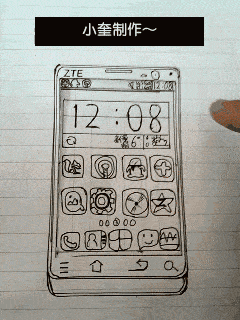 The courses that you create using a computer-based training software generally work on any device including smartphones. ProProfs is a great example.
✓ Delivery of different learning styles
Most web-based training platforms support the use of different learning formats such as audio, video, quizzes, docs, and presentations. This adds variety to online learning and it is never a bore.
✓ Reuse of content
One of the substantial benefits of relying on web-based software for online training is that you can create a course once and reuse it for years to train different groups of learners.
✓ Consistency of training
An online learning environment enables you to communicate knowledge to your target audience in a fairly consistent manner. This, in turn, ensures that learners receive the same type of training the same way every time.
Must-Have Features in Internet-Based Training Tools
When you are considering buying the best web-based learning system for the first time, you may find the number of such tools on the market overwhelming. You should know what you really need to deploy successful training online. Make sure you find the following features in the tool.
✔️ User-friendly interface
Web-based training tools are meant to help users simplify and streamline learning & development in a big way. So, the first precondition should be it is easy to understand and use. The interface should be simple, clean, and make complete sense to the average user without the need for any technical know-how.
✔️ Course authoring tool
If you're wondering how to create computer-based training courses, here's the answer. A superior web-based employee training software should be able to help you with that by providing both pre and post-training support just like ProProfs does. It should allow you to author engaging courses before you can share them with learners, track progress, and get learning reports – the whole cycle.
Read More: 10 Best Employee Training Software
✔️ Mobile support
Mobile-readiness is yet another essential feature that you should find in the software. This component of the software ensures that web-based training courses or eLearning content are accessible and usable across all devices and browsers. Most learners prefer to access online materials using their own personal devices, and so it's significant from this perspective as well.
✔️ Scalability
An easily scalable web-based training platform means it has the flexibility to accommodate any number of learners – from just 10-20 up to hundreds or even thousands. You can scale up and down the number of learners accessing the system at the same time as per your training requirement. Similarly, it should be able to accommodate any amount of data or learning materials. Make sure the LMS you chose is able to adapt seamlessly when your needs change.
✔️ Learners' community
Online learning should never be an isolated activity. The web-based LMS software that you adopt should facilitate peer-to-peer learning centered around an online learner community. This will make learning not only interactive and productive through knowledge sharing and group problem solving, but also deliver a holistic experience. The training system should provide collaborative tools and opportunities for social learning to learners.
✔️ Reporting
This is one of the most essential features of web-based training software. Report cards provide a detailed overview of users as well as course. They help you evaluate the progress each learner has made, in addition to gaining insights on the course performance and success. LMS reports also serve as a reliable compliance tracking tool for training programs such as OSHA and HIPAA.
---
Read More:-What is an LMS? Components, Features, Deployment Types, Users and More
---
Switch to Web-Based Training Now!
As you can see, computer-based training tools are an empowering system that can help streamline traditional training and make it more efficient. They open up a wide range of possibilities for both learners and instructors. So make the next move in corporate training or eLearning with one of these internet-based training systems.
Why train employees the hard way when you can easily simplify it with web-based training software. Make learning user-friendly, scalable, trackable, and sustainable with the best-in-class online learning management system.
New to SaaS LMS? No problem. Request a demo or take a quick tour of ProProfs Training Maker. For any questions, call us @ (855) 776-7763.
Do you want free Training Software?
We have the #1 Learning Management Software for complete learning solution starting at $0