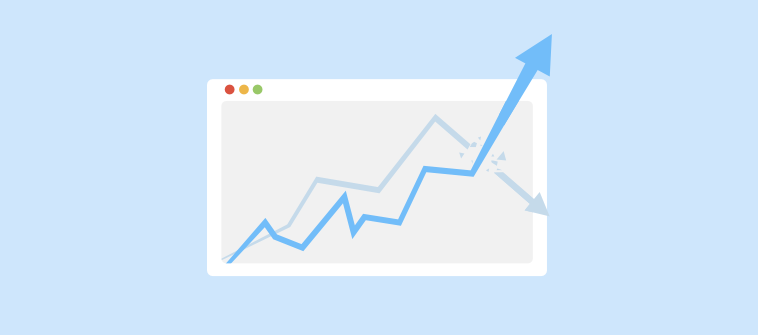 Education is on its way to becoming the fastest growing sector in the digital age, thanks to the availability of free online resources and e-learning platforms. It is estimated by Forbes that the e-learning sector will peak at $325 billion in revenue by 2025. This number clearly shows that this may be the best time to jump onto the education bandwagon.
Watch this video & find out all you want to know about eLearning:

If you're interested in carving a niche in the learning & development market, take a look at some of the transformations it is expected to undergo in 2021:
1. Nanodegrees
If you want to improve your value on the job market but don't want to commit to a conventional university course, nano degrees (nano meaning "ultra-small") may be just what you're looking for.
In 2015, Udacity created the Nanodegree program as an alternative to conventional, university-grade education. The idea behind this learning model is simple: it's a compact learning experience that usually takes less than 12 months to complete.
These courses are aimed at teaching specialized skills such as iOS programming or digital marketing, which are relevant in a particular industry.
Each nanodegree program comes with expert feedback, community support and involves creating sample projects so that users can build their first portfolios. Some of the benefits of nano degrees include lower enrolment costs versus university education and credentials granted immediately after completion.
Learners can quickly acquire tailored sets of skills and improve their chances of finding a job after completing a course.
If you want to learn more about nanodegrees, jump over here for more info.
2. Independent Courses
Another great alternative to conventional learning is independent online courses on platforms like Udemy, EdX or Coursera. Independent courses offer a more compartmentalized experience, which basically means that users can pick a specific topic they're interested in instead of committing to a full training program.
For example, if you don't want to go after a complete SEO 101 guide, you can pick several subtopics from this category for starters. This approach cuts down the enrolment costs and makes it possible to study the material at an individual pace.
Many MOOC (Massive open online course) platforms also enable users to take the roles of instructors and create their own content. This is a great opportunity to leverage your current skills in any given field and make teaching others a side business.
Read More: 10 Best Online Training Platforms
3. Premium Content via Paid Newsletters
Many blogs and websites offer valuable, quality resources completely free of charge. Thanks to extensive guides, blog articles and videos posted online, users can discover DIY ideas, master languages or learn to programme. But that's only a part of what the e-learning world has to offer.
Paid newsletters make it possible to deliver premium content straight to subscribers' inboxes and offer exclusive resources not available anywhere else. For example, Daily Writing Tips, a website which helps its readers improve their writing skills, has an extensive repository of free articles anyone can access. In addition to these articles, the site also offers paid newsletters for those who want extra stuff delivered via email.
4. Teachers & Instructors Using Online Platforms
Online courses are a great way to learn new things without leaving home, but some people prefer a more personalized experience. To address this need, eLearning platforms like ProProfs offer tools that allow tutors to create video tutorials, create a quizzes, surveys and even live chat with their learners.
The wide variety of customization options makes it possible to tailor the experience for both individuals and groups alike.
The best part about online platforms for teachers and tutors is that they do not limit the functionality to a rigid framework set by the course structure. Instead of building the learning experience from a predefined template, it can be designed from scratch and adjusted accordingly.
---
Read More:- How to Develop Your First Employee Training Program
---
Watch: What is an eLearning Course Authoring Tool?

5. Online Language Learning Becomes the Norm
If you haven't been paying attention, the market for English tutors in China is exploding. Companies like VIPKid have raised hundreds of millions of dollars to bring China's children the possibility to achieve fluency in the language, which is key to their professional future.
Curiously enough, the tutors are native English speakers who are not located in China but in the US and Canada. Those companies connect demand with supply and at the same time provide an online platform which gives the tutors all the tools they need to conduct efficient lessons.
The same trend is appearing across the world. In South America, for instance, websites and companies that offer English lessons online are growing and stealing students from brick-and-mortar schools. In most developing countries learning a second language, especially English, can be the difference between a low paying and a high-paying job, and such skill can also be the deciding factor for getting a professional opportunity abroad.
This explains the huge demand for those services, but people are busier than ever, and that's why we are seeing a shift from physical to online programs and courses.
Conclusion
Although traditional classroom education is still alive and kicking, the e-learning model offers much more flexibility, both to learners and content creators. Just like people are starting to shift their behavior and ordering food and products from the comfort of their homes, many will start choosing to study there as well. Combine the convenience with the lower prices which are usually offered on online courses and you get the reason behind this new phenomenon.
Do you want free Training Software?
We have the #1 Learning Management Software for complete learning solution starting at $0