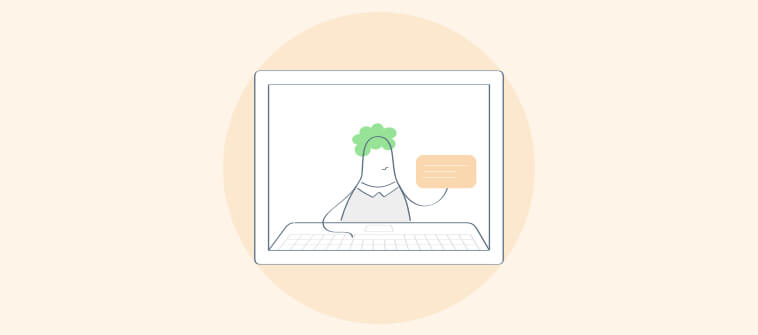 Did you know that over 50 percent of employees across the world work outside their office headquarters for at least 2.5 days in a week?
Or that globally 85% of businesses think they are more productive because they have flexible working systems in place?
This is what IWG, a leading provider of modern workspace solutions, found recently in its study.
Managing this growing breed of virtual teams training-wise can be challenging but not impossible.
Effective employee management is a distinct trade for HR departments for a long time, and looking after the learning & development (L&D) needs of employees is a key part of it.
In this blog post, I will take you through some of the main areas of training a virtual team and the strategies that you should deploy for the purpose. They are intended to ensure that your virtual teams stay connected with you and help achieve business goals.
So, here we go.
3 Main Areas of Virtual Teams Training
1.Technology Training
Just like your local teams, virtual teams rely on modern workplace technologies to perform their daily duties. They include:
virtual classroom

conferencing tools

whiteboards
It is, therefore, important that all the team members are familiar with these tools.
Technology training should encompass coaching your virtual teams on how to make the best use of the communication and collaboration tools you deploy. They should be familiar with all the functionalities of the tools so that they can leverage them in their work.
This training is particularly significant because not all employees are versed with modern technologies, and for remote work to be successful, you need to bring them on board.
---
Read More:- How to Develop Your First Employee Training Program
---
2.Group Process Training
Every business has certain processes in place to get things done. Team members get involved in these processes, playing their respective roles. It is no different with virtual teams.
Training virtual teams on your organization's processes is vital for business continuity, expansion, and growth.
The group process training can be related to delegating tasks, communication, decision-making, and so on. It involves the entire lifecycle of a task from initiation to completion.
Watch: What Is Employee Training

3.Cultural Training
In a geographically dispersed virtual workforce, it is but natural that people from different cultural backgrounds and religious beliefs would come together. At times, this can create problems, especially if the employees are not aware of these differences.
For example, some communities assign a particular day to visit places of worship. On these days, they may not be available to take calls, attend video conferences, or simply perform a task.
Other team members need to understand and respect this kind of cultural obligation.
This is where workplace diversity training assumes significance.
Proper cultural training can help avoid misunderstandings and conflicts arising out of them. Make such training mandatory before the start of every project. Sensitize your virtual teams about acceptable and unacceptable behaviors.
Strategies for Managing Virtual Teams' Training
Wondering how to manage virtual teams effectively in terms of training? The following tips can help you ensure that your virtual team training and virtual team management proceed smoothly. Take a look:
Make Sure Training Software Works Across Devices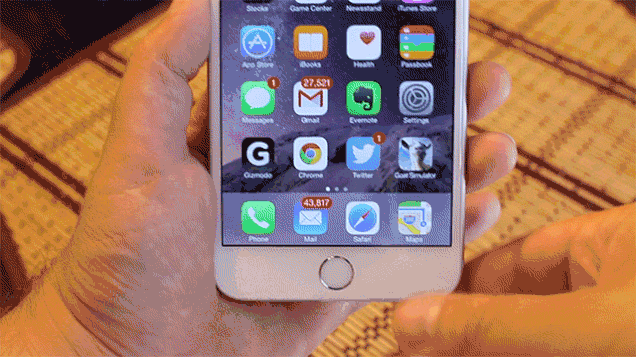 Your team members will most likely be using dissimilar electronic devices to carry out their day-to-day work. This necessitates you to ensure that whatever virtual training software you deploy, it works flawlessly across different devices and operating systems.
This will remove the need for a tech team to intervene and troubleshoot any potential issues that may arise from time to time.
How to Choose the Best LMS Software for Employee Training

Be Mindful Of Time-Zone Difference
Working with virtual teams located in different time zones can appear tricky initially. But you can easily manage it.
Different time zones do not necessarily mean that you have to be on different pages. It is true that when you log in to start your day, some guy at the other end of the world may be preparing for a good night's sleep. That's okay as long as your teams are delivering on time.
Make sure that time zones differences don't affect the workflow. Make your training resources available across all time zones. Stable internet connection on the part of your remote teams will make the communication to and fro faster.
Offer Multilingual Support
The distance learning solution that you use should ideally support multiple languages. This is because many times, different virtual teams speak different languages and fall under different linguistic regions. You should take note of localization features as well while training remote employees.
The software tool should offer the option of choosing all the major languages in the world. In other words, your teams should be able to take courses and tests in a preferred language.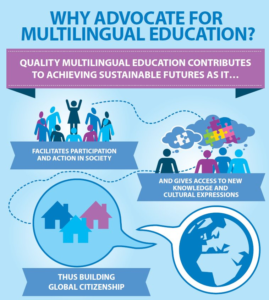 Put Emphasis On Demonstrations
Today we are living in the age of TikTok and Likee. The percentage of audiovisual content in social media is high. Employees are no longer excited by monotonous lectures. They want to see real-life examples and case studies.
That's where demonstrations step in. Whether it is screen-sharing, enacting role-plays, or graphic presentations, you can certainly make virtual training more effective in the long run.
The idea is to back up what you say with concrete examples. This will help in faster learning and better memory retention by learners.
Encourage Social Learning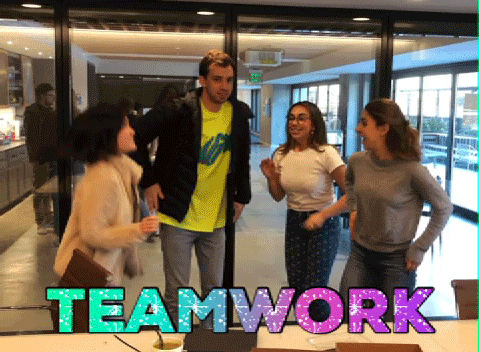 Along with formal training, informal social learning can give a boost to virtual employee training. Learners are at their best in the midst of their colleagues or peers. They can network and learn from each other outside of your virtual classroom software on social networking sites.
Some training tools even offer platforms where learners can interact amongst themselves to get answers to questions they can't easily find anywhere else.
They can share updates on their training topics, participate in brainstorming sessions, and help each other out by forming small groups. Such casual social interactions make learners more relaxed and they are able to think clearly.
Make Testing & Assessment a Practice
Online testing and evaluation at regular intervals give you an idea of learners' progress. In fact, tests form an integral part of training programs. In the absence of it, you have no way to know whether your virtual team members have understood a topic, concept, or a chapter.
Luckily, some of the top remote training software applications come with built-in quiz tools. Using them, you can create and share different quiz types, including personality quiz, scored quiz, and timed quiz.
These assessment tools enable you to check knowledge retention, in addition to making learning interactive.
Take Feedback From Your Teams
The best way to know how your virtual teams' training is shaping up is from the learners themselves.
Use online polls, sidebar forms, and surveys to solicit the opinion of your trainees. Organize regular review meetings to take stock of learning progress. This can be either one-on-one or as a group.
Gathering feedback and learning from them are invaluable as they throw lights on the effectiveness of your remote training program.
Any learning & development process, including employee training, whether local or remote, has to be based on some solid data. You can never take a shot in the dark when it comes to mission-critical training.
That's why insightful reports and statistics are a must-have in virtual team software applications.
Generally, a learning management system or LMS offers reporting features through real-time tracking. Important information such as pending and completed courses, participation rate, and engagement level can be obtained through these learning reports.
Engage in Ongoing Training
In some cases, employee training can't be a one-time affair. Sexual harassment prevention training is a case in point.
Most states in the U.S. require it to be conducted once every two years. Changing government laws and regulations means organizations need to update supervisors and employees or face penalties.
Likewise, businesses can reinforce their company culture through ongoing employee training. This way, you and your employees will be able to work towards a common goal.
Take initiatives and build your training programs for virtual employees based on these real requirements.
---
Read More:- How to Link Your Training Programs to Your Business Goals
---
Ready to Train and Manage Virtual Teams?
When you apply all these practical tips, you'll be able to take the bull by the horns and deal with all the possible challenges of training virtual teams.
Using a quality remote training tool is half the work done. It lets you simplify, streamline, and standardize training for virtual teams.
ProProfs is an award-winning employee training software complete with a virtual classroom, powerful integrations, a well-stocked library of courses and templates, and more.
Take a test drive today. Speak to one of our salespersons @ (855) 776-7763 (toll-free).
Do you want free Training Software?
We have the #1 Learning Management Software for complete learning solution starting at $0