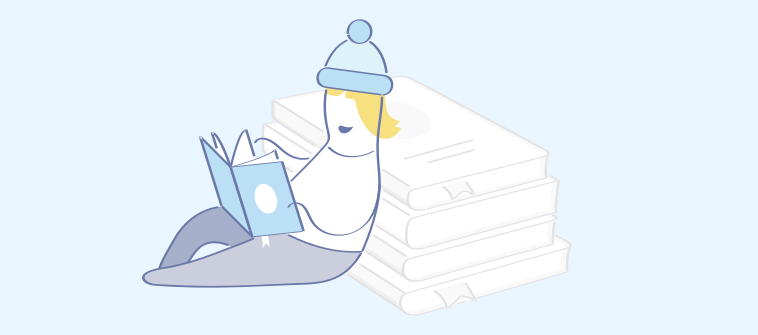 How Learning Outcomes Affect Learner Behavior in Online Training
Online learning and training can be implemented quickly without a lot of thought and planning. If it's obvious that a course is needed, and the course content suits a business purpose, then planning is not needed, right?
Wrong. Planning your online courses using learning outcomes is invaluable to the success of your online training programs for the reasons discussed below.
Why: Learning Outcomes Focus on the Learner, Not the Content
Without planning the learning outcomes of your course, the focus of the course will be on the content. For example, your organization has had some privacy breaches lately, so you need an online course on Privacy. Focussing on the content could result in a dull course on Privacy Law.
---
Read More:- What is an LMS? Components, Features, Deployment Types, Users and More
---
A learning outcome focuses on the behavior that is needed from the participants as a result of the course rather than on the topics of content. For example: "Can identify common privacy breaches and take actions to prevent these from occurring." This learning outcome leads to the creation of a practical course that can change learner behavior.
Why: Learning Outcomes Can Help You Evaluate the Success of a Training Course
A course based on content, such as the Privacy Law course above, is difficult to evaluate. Learners taking the course may show that they understand course material through completing a quiz or survey. All that this quiz shows is that learners have an understanding of course content. Will they change their behavior as a result of completing this course? That's hard to say.
A course based on the learning outcome "Can identify common privacy breaches and take actions to prevent these from occurring," is easier to evaluate. The evaluation quiz should identify common privacy breaches in the workplace and see if employees can recognize when these are happening from real examples.
The evaluation quiz also should ask learners to choose between suitable courses of action that will prevent privacy breaches. If they can successfully do this, they have learned how to prevent privacy breaches in the workplace. If not, the content of the course might not be effective enough to teach that learning outcome accurately.
In that case, the content needs to be tweaked until more learners pass the course. So, learning outcomes can assist you in evaluating the success of your training course.
Read More: 10 Best Online Training Platforms
How: Writing Learning Outcomes for Beginners
Many of you are perhaps already familiar with SMART goals. SMART stands for:
Specific – Well defined, clear and exact
Measurable – Able to be assessed to see if they have been achieved
Achievable – Narrow enough that achievement is possible
Realistic – Within the scope of a short online course, can actually be achieved
Timely – Provides a timeframe that achievement can be measured within.
The best learning outcomes, like the best goals, should be written so that they can be achieved within a specific timeframe and are able to be measured.
How: The Grammar of Learning Outcomes
Some learning outcomes are prefaced like this:
"By the end of the course, learners should be able to …" which provides a timely and specific aspect to the learning outcome. We know when the learners will be able to do this (by the end of the course), and we know that they will need to be able to do something. This is then followed by the rest of the Learning Outcome, starting with a verb:
"Assess a health and safety risk and inform their manager of any potential risks in their workplace."
Alternatively, writers can start the learning outcome with can followed by the verb, for example, "Can understand what cleaning equipment to use, and demonstrate knowledge of cleaning procedures." This provides a clear, easy-to-read can-do statement.
How: Two-Part Learning Outcomes – Knowledge and Skills
In the examples above, the learning outcomes have two parts. The first part is about knowledge and understanding, and the second part is about skills, action, or behavior based on this knowledge.
In other words, in the first part, the learner is being assessed on what they have learned, the content. In the second part, they are being assessed that they can demonstrate to show that they can successfully apply this knowledge. Both of these parts are important.
How: Assessing Learning Outcomes
Once you have written your learning outcome, using the principles above (SMART, using verbs, and two parts, knowledge, and skills), and prepared a course that fits this learning outcome, then it is time to assess whether learners can do what you would like them to do.
---
Read More:- Top Benefits of Learning Management Systems
---
In online assessment, this can be harder to do than in face-to-face assessment. For instance, it's easy to tell if someone has achieved the cleaning learning outcome above by asking them to point to the correct cleaning equipment and describe when it is necessary to use it or explain a cleaning procedure. Having said that, given the right tools, it is still possible to assess practical learning outcomes online.
How: Scenario-Based Assessment
A scenario-based assessment provides learners with a detailed case study that mimics a real-life situation they may encounter in the workplace. The scenario should include problems that actually happen in the workplace, such as a liquid is spilled on the floor of a café, or a staff member arrives for a shift and is faced with a dirty benchtop and unclean grill.
The learner is presented with a number of options that demonstrate whether or not they can put their cleaning knowledge to practice in the circumstances shown. The question types can be automatically marked (True/False, multiple-choice, fill in the blank, matching, ordering, hot spot, etc.), or the learner can be asked to submit a text response that needs to be manually marked.
If the scenarios and options are well written and chosen to fit that particular workplace, they can demonstrate that the learning outcome has been achieved for that setting.
Last Word
Using and assessing learning outcomes in your online courses may seem like a considerable effort, but they can mean the difference between a "tick the box" online course and one that is truly useful in teaching and assessing knowledge and skills. At Elearning Elves, we design online courses using learning outcomes and according to adult education and user experience principles.
Do you want free Training Software?
We have the #1 Learning Management Software for complete learning solution starting at $0