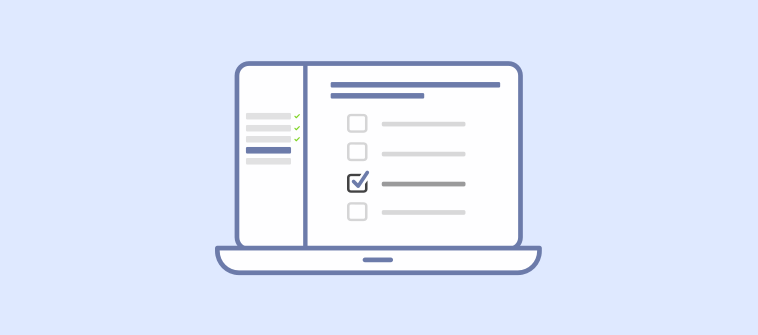 The only thing worse than training your employees and having them leave is not training them and having them stay.
– Henry Ford.
The global Learning Management System (LMS) market is expected to grow from $5.05 billion in 2016 to $18.44 billion by 2025 at a CAGR of 15.52%. It is gaining traction in terms of increased adoption across the corporate world and the educational sector. Corporate sales training is one area that can greatly benefit from this technology.
Using an advanced learning management system, instructors can create courses pertaining to popular sales training programs such as consultative sales, sales networking, and sales territory management. Apart from that, they can also track, assess, and get reports on learning progress with ease.
New to LMS? Watch this video to find out everything about it:

Continuing the discussion, let's now find out some of the significant roles that an LMS software can play in this context.
Standardization of Training
By embracing the best LMS on the market, enterprises can standardize the training for their sales representatives in a big way. Effective sales training helps develop individual skills and it ultimately improves business performance through increased sales volumes, order size, and business profitability.
How does an LMS enable that? It's pretty simple.
The platform can be used to streamline workforce training from beginning to end – from creating courses on diverse topics to tracking and reporting the learning experience. It is, thus, a one-stop solution that provides both pre and post-training support.
Read More: 10 Best Online Training Platforms
Educational Path Planning
No two members in a sales team (or any other department for that matter) learn the same way. There are always some variations in how they absorb, process, and retain information. Keeping that in mind, instructors need to plan the learning paths for each trainee so that they achieve SMART Goals.
Watch: How to Choose the Best Corporate Training Platform

Instructors can simplify corporate sales training by using robust software such as ProProfs Training Maker, which comes with a range of built-in features. They can personalize courses and provide designated learning paths for each learner so that the latter learn at their own pace and convenience.
Whether it is an induction training for easy onboarding, compliance training for industry compliance, or refresher course for upskilling purposes, a reliable LMS is the ultimate answer.
---
Read More:- Benefits of Online Corporate Sales Training
---
Centralization of Learning
Valuable features such as online classrooms, Learning Record Store (LRS), and knowledge base found in a high-quality LMS offer a delightful teaching and learning experience to all. LRS is a centralized location inside an LMS software where you can store data, record interactions, and analyze learning experiences.
Multi-tenant support enables instructors to train multiple groups of individuals in a sales team at the same time without having to resort to additional training tools. The centralized learning system enables instructors to add, monitor, and track learners easily in one secure place. This reduces training time and expenses significantly.
Facilitating Flexibility of Learning
Some of the market-leading cloud-based SaaS LMS platforms are characterized by utmost flexibility. Users can access them from virtually anywhere, anytime since they are compatible with nearly all devices such as smartphones, laptops, and tablets. So, anytime, anywhere learning is a key aspect of some of the best LMS tools today.
This way, they also function as on-demand, extended enterprise training platforms in the cloud. Trainers can use them to train stakeholders including channel partners, resellers, and new customers remotely.
Encouraging Collaborative Learning
Knowledge sharing in a collaborative learning environment is one of the key features of an advanced learning management system. What this feature allows sales reps to do is learn in a collaborative manner by exchanging knowledge with fellow learners.
For instance, integration between ProProfs LMS and ProProfs Collaborate makes online learning more collaborative and reciprocative as it encourages collective problem-solving. Such powerful features definitely make a big difference in training outcome.
Safeguarding Training Data
If you are concerned about the security of your sales training-related data, worry no more. Thanks to LMS features such as secure login credentials and access control, online trainers can keep courses either public or private at the click of a button.
Moreover, if you want to sell and monetize corporate sales training courses online, you can do so using a secure and simple payment gateway such as ProProfs Store. All you need to do is just create courses, set a price, and get paid.
Delightful Assessments & Reports
Any learning & development (L&D) program is meaningless in the absence of insightful analytics and reports. The same is true for sales training. Instructors should be able to obtain reports and statistics on each learner at regular intervals so that they get an overview of who took a particular course and when, course completion rate, retention rate, and overall learning experiences.
This is where an online LMS can contribute and make training assessments a cakewalk. When integrated with online quizzes and surveys, such software provides delightful feedback on learning based on the learning objectives.
Wrap Up
Sales teams form the backbone of every organization and giving them proper training is always on top of the business agenda. The training outcome is as good as the type of tool you use. LMS for corporate sales training is one such tool that is hard to ignore.
It is one of the most cost-effective ways to enhance employee skills and improve business performance. Easy to use and highly functional, an LMS software can increase your return on investment multiple times when implemented properly.
Do you want a free Training Software?
We have the #1 Learning Management Software for complete learning solution starting at $0