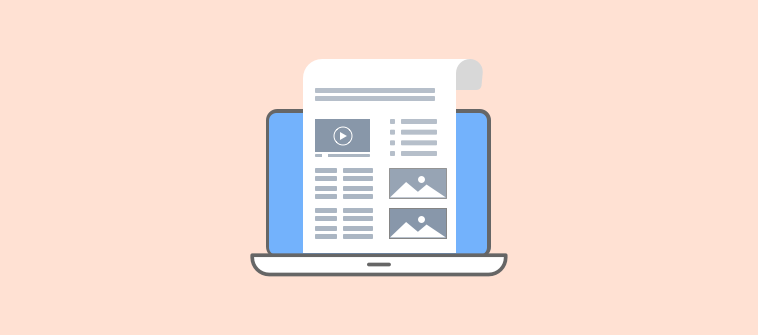 Many businesses still see employee training as an expense and not as a long-term investment. Then they end up paying the heavy price of having untrained employees working in their organizations.
With competition in the world of business intensifying everywhere, the need to drive employee performance takes center stage, and business owners can no longer remain indifferent to it.
This necessitates you to bring corporate trainers up to speed. Only professional trainers who demonstrate the right skill sets and utilize powerful training tools to train a workforce can bring you closer to the goal of employee productivity and business growth.
With that purpose in mind, this blog post discusses some of the skills and popular tools that a corporate trainer must have at their disposal.
5 Corporate Trainer Skills
Good research skills
Time management skills
Creativity
Life-long learning
5 Training Tools
eLearning authoring tool
Learning Management System
Graphic design tools
Audiovisual tools
Social media management tools
Let's now expand on each of these items for a better understanding. So, here we go:
5 Corporate Trainer Skills
1. Good Research Skills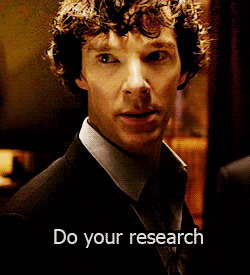 Instructions in professional environments can never be a shot in the dark. As a corporate trainer, you need research to lay a solid foundation of what you are going to teach. It forms a key part of the training techniques for trainers. That's why it is essential to cultivate research skills that really work.
You should be able to find relevant and reliable content for learners. Along with that, you should be able to build a knowledge base with well-researched, verified, and useful facts and stats that your learners can access anytime.
2. Communication Skills
As American preacher Nat Turner rightly said, good communication is the bridge between confusion and clarity.
Gathering knowledge is one thing and being able to communicate that knowledge to learners coherently is a totally different thing. Whether it is explaining concepts or framing questions, corporate trainers need to be clear, persuasive, and authoritative in their communication. Only then learners will learn and retain knowledge effectively.
3. Time Management Skills
These skills assume significance when you are training on a large scale, employing a wide variety of online courses for hundreds of learners.
With effective time management strategies, you would be able to deliver training on time or as scheduled. After setting learning and development goals, corporate trainers should know with certainty how to achieve them over a preset time frame.
---
Read More:- How to Develop Your First Employee Training Program
---
In addition, they should demonstrate the desired skills for prioritizing courses in a timeline as per learning paths.
4. Creativity
Creative people are highly sought in every business since creativity, innovation, and productivity are interconnected.
Corporate trainers should be able to think out of the box to provide a world-class learning experience to their learners. They should keep their minds flexible so that they can accommodate the learning needs of modern-day learners.
One area where corporate trainers can exhibit their creativity is in the courses that they create for online training. There is virtually no limit to how they can present the course content and strive for continuous improvement through the addition of interesting elements such as videos, graphics, quizzes, and more.
5. Life-Long Learning
There is no end to what a corporate trainer can learn. Whether it is HR training or sales training, they should continuously update themselves on trends as these are evolving fields.
To develop this skill, online instructors and trainers should cultivate an endless appetite for learning to expand their knowledge.
Now that we know some of the training and development skills expected of a corporate trainer let's now move on to discuss some of the equally essential tools that they should use on their job.
5 Training Tools
1. eLearning Authoring Tool
An eLearning authoring tool is an indispensable tool in every corporate trainer's toolbox. It forms one of the primary tools with which you kick-start training in an online learning environment.
---
Read More: 10 Best eLearning Authoring Tools
---
It is the starting point to creating a wide variety of engaging content, and any business operating in any industry vertical can use it as an employee training software. Make sure you have this tool as it is one of the essential learning and development tools today.
---
Read More:- 5 Types of Employee Training Every Enterprise Should Know
---
2. Learning Management System
A cloud-based learning management system or LMS is another necessary tool for corporate training. From assessing K-12 education with quizzes, tests, and exams to delivering compliance training through a sexual harassment training course, an LMS can help you bring all aspects of online training under one roof.
Watch: How to Choose the Best Corporate Training Platform

For instance, you can easily create and share courses, manage learners, track and assess learners' progress, view reports & analytics, and issue certificates at the end of your training session.
---
Read More:- What is an LMS? Components, Features, Deployment Types, Users and More
---
You can do all this and more from the comfort of centralized online classrooms that are a part of such corporate LMS software
3. Graphic Design Tools
Not every corporate trainer is equipped with professional graphic designing knowledge. That's why you need graphic design tools as one of the training tools for trainers to assist you in creating stunning graphics.
Just like a training LMS, such tools are particularly important, keeping in mind the fact that courses with only text content minus appealing graphics can bore learners to tears.
Engaging graphics are also important to modern-day learners with a short attention span. It has been proven time and again with studies that such appealing content formats enhance their engagement level and lead to faster learning.
4. Audiovisual Tools
You may have deployed one of the finest LMS training systems, but unless you include audiovisual elements in your training, it will remain ineffective.
Audio and visual elements in online learning continue to grow in popularity for obvious reasons. They are learner-friendly, as learners can process information faster and better when conveyed through engaging videos. They can also watch videos on any device on the go. That's why videos continue to appeal to a large number of audiences around the world.
There are many web-based tools on the market these days that you can use to create your own explainer videos, walk-throughs, or any other video type and upload them along with your courses for better learning experiences.
5. Social Media Management Tools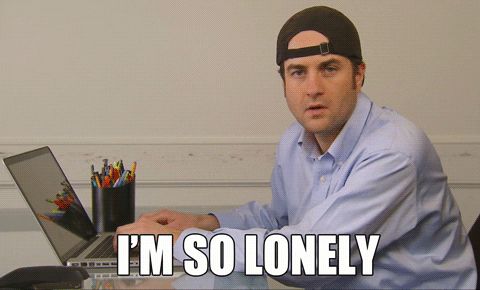 Today, learning has unshackled itself from the restrictions of a classroom, whether traditional or online-based. It has graduated to social learning. There is a valid reason for this development.
Learners now prefer to learn through social experience, social recommendations, Q&As, and collective problem-solving. So, in addition to a corporate LMS, you need social media management tools as they come in handy for corporate trainers.
You can use these tools to create posts, schedule them, manage multiple social media pages, engage customers, and analyze performance. Like a marketing automation tool that automates many of the repetitive marketing campaign tasks, social media management tools can be used to automate, manage, analyze, and gain insights into a social media account.
So, social media management tools can empower you to shift the playground to social media platforms where learners prefer to spend most of their time.
Read More: 10 Best Learning Management System (LMS) Software
Over to You
When the right skill sets meet the right training development tools, you get a winning combination. Mere skills are not going to cut it; you also need powerful tools that empower you to achieve your training goals on time and as expected.
ProProfs Training Maker is a user-friendly LMS training software hosted in the cloud designed for online learning, including corporate training. This tool can help you set a good example of a training program.
Take a glance at our available plans. Request a demo of our product.
For any query or suggestion, feel free to call us @ (855) 776-7763, and we'll take it from there.
Do you want a free Training Software?
We have the #1 Learning Management Software for complete learning solution starting at $0