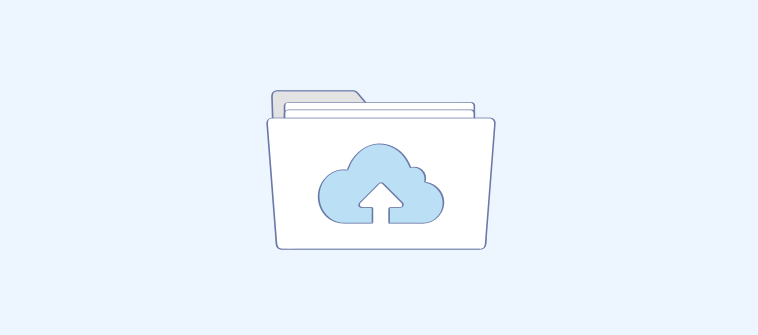 In the early days of computing, storing learning data (or any other data for that matter) was not that organized and systematic. There was no centralized location for those data and they were scattered across different systems in different locations. Fortunately, this is no longer the case now.
The arrival of advanced computer technologies and the cloud has changed this situation for good. With online training and learning a norm these days, the need for capturing and storing learners' experiences or other learning-related activities is paramount. It leads to a better understanding of learners and supports further decision-making.
This is where a learning record store (LRS) comes into the picture with a wealth of features as the new architecture of learning. It opens up a reliable way to give learners an engaging experience by tapping into advanced technologies.
Watch this video to find out what is xAPI, features, & benefits
In this blog post, we give you the ultimate guide to LRS for your knowledge, which can serve as a basis for your decisions in the field of learning & development. Take a look:
What is a Learning Record Store?
In the simplest of terms, a learning record store is a storehouse or repository of learning data. It is a record of information collected from a learning management system (LMS) or another LRS where learning activities take place or are recorded. An LRS uses 'noun, verb, object' approach to capture learning events, for instance, 'Peter completed an onboarding course.'
According to Experience API or xAPI specification, LRS is a server that is responsible for receiving, storing, and providing access to learning records. It is an extension of LMS without having to necessarily replace it. LRS drives home the point that every learning ecosystem needs a centralized system to record and analyze learners' experiences to deliver quality learning and development (L&P).
LRS forms an important part of xAPI. LRS tracks learning activities both on and off a learning management system. Information such as whether a learner completes a course, and how they interact with the system can all be recorded as statements. This is significant since personalization is fasbecoming essential in any L&P process.
Capturing Learning Experiences
An xAPI software specification is at the core of every LRS system. They are inextricably linked to each other. Nearly 10 years after the concept was introduced to e-learning, xAPI, otherwise known as Tin Can API, has been helping two different eLearning tools communicate with one another.
Using Tin Can, you can track courses made in any Tin Can-compliant software, record learning experiences or statements in one centralize location, and assess training programs. This cross-platform compatibility or interoperability allows easy transition of data from one system to another.
A SCORM-compliant LRS can capture data such as course completion rates and test scores. Unlike this, a Learning Record Store software based on Tin Can API goes beyond that. It can identify not just who took a particular course, but also whether they liked the course.
In other words, Tin Can LRS is able to record every interaction of learners with assigned course content. Instructors can use records of such learning experiences to get advanced reporting or improve courses.
Tin Can API figures among the futuristic eLearning trends in 2019 and beyond, and it is set to replace SCORM as the gold standard for the industry.
Data-Driven Learning
Learning Record Store is a classic example of data-driven learning that is gaining ground rapidly these days. As one of the essential elements of most of the modern learning ecosystems, LRS serves as the home for all learning analytics. You can use insights from such data to manage and improve learning outcomes. Actionable data gathered from various learning experiences and stored in an LRS form a critical part of business intelligence.
Integration with LMS
Users of ProProfs Learning Management System can benefit immensely from LRS software. An LRS comes integrated with the LMS, which enables storing learning experiences as well as sharing them with other LMSs. As soon as instructors create and assign courses to learners, they can start tracking and reporting on the courses using the integrated LRS system. This removes the need to depend on two different tools for course creation and managing learning reports.
---
Read More:- 10 Essential LMS Integrations in eLearning Platforms
---
Key Features of LRS
Numerous organizations rely on LRS to improve their training programs. It has become the mainstay of effective training, better employee performance, and business growth based on learning data. LRS brings the following benefits to the table:
✓ Better Data Collection – An LRS can help capture different kinds of data comprising both formal and informal learning experiences from inside as well as outside a learning environment.
✓ Flexibility – It is intuitive and flexible enough to function as a standalone system or within an LMS platform.
✓ Wide Applications – You can use LRS across different industries – educational institutions, enterprises, etc. via a variety of platforms that speak the same language.
✓ Real-Time Assistance – Learners, instructors, admins, and other stakeholders can access learning data in real-time, regardless of time and place.
✓ Improved Learning – Learning based on the interoperability of data adds more value through a deeper understanding of learners' experiences and needs.
LRS vs LMS
At first glance, LMS and LRS may look somewhat similar, but there are a few clear differences between the two.
To reiterate, a learning record store is primarily used to store learning records, issue reporting against the records, and import or export raw data related to learning. LMS, on the other hand, is a platform for creating, organizing, and managing training or eLearning courses online. With a range of features and functionalities, an LMS can help create learning paths, measure knowledge retention, track compliance, issue certificates, and do a host of other things.
They are two different products with different purposes. LRSs usually form a part of LMSs and they work alongside an LMS's capabilities, though independent or standalone LRSs are also available as solutions for enterprises and educational institutions.
How LRS Works
⇨ As soon as an xAPI-enabled software experiences learning activities, it sends activity streams to an LRS where it is stored as xAPI statements.
⇨ Using an xAPI-compliant LMS, another LRS, or a reporting tool, you can access the data stored in the LRS easily.
⇨ You can store data in an LRS either as discrete learning records or bulks of transcripts.
⇨ You can configure the LRS to provide users access to data stored there.
What to Expect from LRS
As a reliable software where you can store learning data and do reporting, LRS supports certain core functionalities. They include:
Receiving learning records

– LRS can receive learning records from external applications through xAPI.
Storing learning records

– It offers a centralized location to store all the learning records – formal learning as well as informal, social learning.
Sharing learning records

– You can distribute learning records to external applications as and when xAPI sends a request to the LRS.
From LRSs to Learning Analytics Platforms
Over the years, LRS software tools have pushed the envelope to evolve from merely storing xAPI data to include additional functionalities. Now, their range of capabilities comprises learning analytics, reporting dashboards, recommendation engines, and many more. Such LRSs that go beyond the basic function of storing data are aptly referred to as learning analytics platforms or LAPs. You may say it is an advancement over the old versions of LRS.
How to Know If You Need an LRS
Before upgrading the learning technologies in your organization, it is important to know what your organization is seeking to achieve. This is fundamental to the process. You need to have a clear understanding of your organizational requirements when considering an LRS. That way, you'll be able to go for the right software that serves your needs in the right manner. Start off by asking the following questions:
Do you need actionable insights into your learners?

Do you want analytics on the effectiveness of your training and learning programs?

Are you in need of a data dashboard for regular learning reports?
Answering these questions honestly is key to identifying whether you actually need an LRS. If the answers to these questions are in the affirmative, you undoubtedly should adopt an LRS right away. It can provide solutions to all the above requirements.
Final Thoughts
What started as a part of a research project by the U.S. Department of Defense, today learning record store has become the focal point of online learning. It is making online employee training and eLearning an enriching experience by providing useful data points.
Read More: 10 Best Online Training Platforms
Use it in conjunction with an LMS or separately. Either way, LRS empowers users to store learning experiences, communicate with other compatible systems, and get analytics to measure the impact of learning programs.
Streamline and standardize how you capture, store, and share learning data using an LRS. There are many cost-effective cloud-based LMSs these days that come integrated with an LRS. ProProfs Learning Management System is a leading example.
Embrace LRS to improve the way you manage learning and make business decisions. You'll be glad to learn that it does make a big difference.
Do you want free Training Software?
We have the #1 Learning Management Software for complete learning solution starting at $0