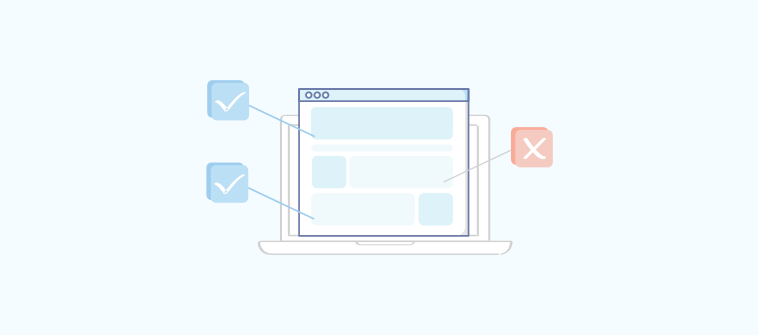 The beautiful thing about learning is that no one can take it away from you.
In their book Learning Paths, authors Steven Rosenbaum and Jim Williams state that providing an outline or path to training can help reduce training time by 30% or more. This point underlines the significance of a learning path. In fact, every critical business undertaking needs a detailed plan. You are supposed to be clear about the route you need to take to reach certain organizational goals.
Employee training online is all about mapping out a strategy to achieve the learning & development (L&D) needs of your workforce, either old or new. In this post, you will get to learn everything you want to know about structured learning paths, especially their impact on online training programs.
Providing Structure to Learning
A well-defined learning path provides a proper structure to a learning process. Such a structure gives participants a fair idea of how their training program would look like over a specified period. Along with this, it offers instructors the ability to control the way courses are assigned to learners and the timeframe within which the courses need to be completed.
This way, the educational path planning paves the way for a clear-cut roadmap for both trainees and trainers regarding what they are supposed to achieve over time, how, and when. In other words, it simplifies the delivery of training as well as learning.
Learning paths vary in the scope of courses and duration. Some paths could be as short as a few days to weeks, while others can stretch to months or even years.
---
Read More:- Learning Management System: A Must-Have Tool For Onboarding
---
Sequential Learning
A common feature of a learning path is that studies happen in a sequence. Every course is designed and organized in such a way that they follow a logical step. Such a learning path follows a linear route in which a learner completes a course and moves on to step one in order.
Learners need to master all the training courses to complete a path. Generally, courses in a learning path are designed according to increasing complexity. The requirement that a learner can progress to the next course level only after they clear the present course ensures that a learner fully understands each course.
To find out how to create online training courses, watch:
Enabling Comprehensive Training
Learning paths are essential for a range of reasons:
One of them is that they make learning more comprehensive. When all the topics and sub-topics in a syllabus are spread over multiple bite-sized training sessions, trainees can achieve a holistic understanding of each subject.

By requiring strict compliance to course rules, learning roadmaps make sure that each individual training module is completely understood by learners before they can progress further. This removes the need for retraining, which is time-consuming and costly.

Most of the advanced learning management systems (LMS) today enable collaborative learning through discussion forums, knowledge exchange, and knowledge sharing. Such interactive learning environments increase learners' interest in the learning process. This is so because the level of engagement rises substantially in such a system.
---
Read More: 10 Best Online Training Platforms
---
Watch: What is an eLearning Course Authoring Tool?

Putting Things on Track
A well-developed learning path essentially helps put all learning-related activities on the right track. It facilitates guided learning and allows learners to give razor-sharp focus on one thing at a time. Every LMS learning path is designed to let learners complete the necessary courses to gain knowledge and develop skills. As a blueprint for training, learning paths guide learners on each training module by following a particular sequence to achieve learning & development objectives.
Learning Process Streamlining
Structured learning paths save learning from becoming haphazard. It helps instructors put together different elements that are necessary for learning. Right from defining the learning objectives and transforming them into topics for training to sequencing them, assigning them, and tracking the results, learning paths streamline the entire learning process from beginning to end.
It may take a while to craft a learning path, but it's ultimately worth it. That is to say, trainers need to initially invest their time, efforts, and money in designing effective learning paths, but rewards in the form of quality courses, higher engagement, better retention, and reduced costs are too good to ignore by any enterprise. Such a planned training program is prerequisite for speedy employee onboarding and outstanding performance.
Read More: 10 Best eLearning Authoring Tools
Bottom Line
Learning paths promote efficiency in learning. A rule-based learning system keeps the learners engaged by organizing the courses properly and offering the best possible ways for learners to learn. It is one simple way to train employees, channel partners, or customer care executives successfully.
Apart from making learning easily digestible and retention a norm, learning paths simplify tracking and evaluation from the perspective of trainers. You can roll out the training and control it as and when you want. All this makes imparting training a painless process for all stakeholders involved.
Do you want free Training Software?
We have the #1 Learning Management Software for complete learning solution starting at $0