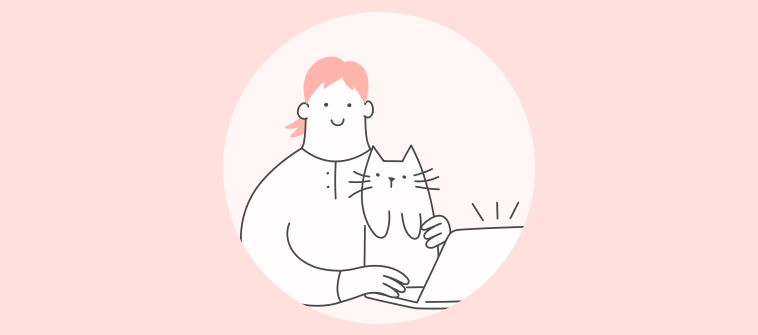 According to the Future Workforce Pulse Report 2020 by Upwork:
By 2025, 36.2 million people will be working remotely

This marks an increase of 16.8 million from the pre-pandemic days
Add to this, the fact that the United States itself has 4.7 million people working remotely at least half the time.
Onboarding remote employees of this scale is not child's play. It would require effective coordination, seamless communication, and continuous engagement.
The idea is to make your remote workforce feel at home from day one without the physical distance getting in the way.
With this in mind, in this post, let's understand how you can make the most of remote onboarding and build a cohesive team by managing remote employees.
Watch: What Is Employee Training?

What Is Remote Employee Onboarding?
Just like onboarding regular employees, onboarding remote employees involves formally welcoming new hires who are located remotely. That's when they get to know a company, its culture, structure, missions, and job roles.
It follows the same stages of local employee onboarding, which include:
Sharing an offer letter

HR paperwork

Orientation

Training

Initiation into daily work
The only difference here is that unlike regular onboarding, remote onboarding takes place virtually since you can't see the employees physically. So whether it is the welcome kits, e-signature, employee manual, or videoconferencing, everything happens over the web.
---
Read More: 10 Efficient Ways to Manage Work with Remote Teams
---
How Long Does Remote Onboarding Take?
It depends on the job role, the number of duties that a remote employee needs to perform within that role, and how fast they adapt to the new environment.
Generally, remote employee onboarding can take a few weeks or around three months. At times, it can even stretch to cover the entire first year of an employee if you include remote training as well.
---
Read More: How ProProfs is Evaluating, Interviewing, and Onboarding During the COVID-19 Crisis
---
Challenges of Onboarding Remote Employees & How to Overcome Them
Onboarding new employees presents its share of challenges. They include:
a feeling of isolation

lack of clear and timely communication

lack of trust

setting up a workstation remotely
But there are always onboarding strategies to deal with them effectively.
Let's see each of the major problems and their prescribed solution.
Challenge #1: A Sense of Isolation
When your remote employees are separated from you by thousands of miles, it is natural for them to feel isolated and lonely at times. This social isolation can lead to frustration and even detachment in the employees. This can hamper successful onboarding.
Solution: Stay in touch with your employees well before the onboarding and even after it. Identify and address their professional needs, make the job expectations clear, and engage in informal, friendly chats occasionally.
Tools for instant messaging and team collaboration can help eliminate isolation and loneliness.
Challenge #2: Lack of Clear & Timely Communication
Miscommunication due to lack of clarity, delayed response, and aversion to social interactions are some of the communication challenges. These issues are not restricted to the onboarding phase. They can affect employees even after they become full-fledged members of an organization.

Solution: Written and audiovisual communications become doubly important in a remote work situation since there's no visibility of employees. Also, you can't get non-verbal cues like in an in-person environment.
Communicate with your remote teams clearly and on time by following specific guidelines, for example, agreed time slots for meetings.
Transparency and regular feedback during onboarding can also strengthen the relationships.
Challenge #3: Lack of Trust
When remote employees can't physically see you and there are no shared workspaces, it can erode trust over time. Lack of proper communication and coordination can further undermine trust. And building trust is a prime element during onboarding when you're laying the ground for new hires.
Solution: First, understand each team member, their nature, their working styles, likes and dislikes, strengths and weaknesses.
Break the ice early on and make sure you've affinity with your remote employees. Transparency in communication and honest feedback can also cement the relationships and help build trust.
Challenge #4: Disorganized Onboarding
Onboarding that lacks order delays the process unnecessarily and demoralizes remote employees. It results in loss of business time and money as a result. A chaotic start can give a negative first impression to the new hires about your organization.
Solution: To fix this problem, follow a clear onboarding plan that spells out what to do each day, week, and month. Focus on one activity at a time, for example, the HR paperwork, setting up work equipment, an office tour and team introductions, and communicating roles & responsibilities.
An onboarding checklist for remote employees that includes regular check-ins and feedback can help you streamline the process from start to finish.

(Source: binfire.com)
Tips to Onboard Remote Employees Successfully
In the preceding section, we've discussed some of the measures you can take to overcome the common challenges of remote onboarding and make it rewarding. Let's see some more.
Kick-Start the Process Early
You should initiate the process of onboarding employees well before day one. This will accelerate the way you onboard new employees in your organization. You can share company videos with them, send them to your social media account, and assign an onboarding buddy.
This will familiarize the new employees with your company and communicate the onboarding plan in advance.
Offer Personalized Onboarding
Just like you do during employee training, onboarding should be tailored to meet the specific needs of each employee. This is how you acknowledge the different skill sets each brings to your company. Enable each employee to warm up, learn, and settle into your work environment at their own pace.
Overwhelming remote employees with rapid onboarding without appreciating their learning styles, choices, and aspirations will ultimately backfire.
Provide Support For Continuous Learning
To keep the connection with your business strong and going, it is important to provide remote employees the right tools, resources, and support all the time. An internal knowledge base and a collaboration tool are two of the top examples.
They will make engaging remote employees possible right from their initial days by creating a sense of belonging and opportunities for socialization.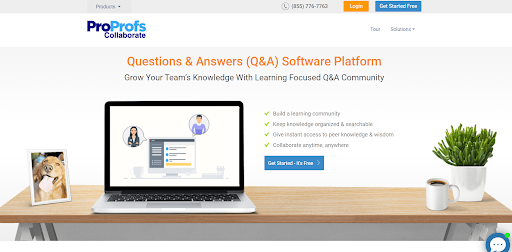 Set Up a Session With the Sales Team
Your sales team is the best source of knowledge when it comes to your flagship products and services, what your company does, how, and why. So it will help your incoming remote employees to arrange a session or two on them.
This will enable the employees to find answers to all the questions in their minds and prepare themselves with the basic knowledge about your company. As a result, their onboarding journey becomes easier and more fulfilling.
---
Read More: How to Use eLearning for Employee Onboarding
---
Best Software for Remote Employee Onboarding & Training
After understanding some of the best practices for onboarding remote employees, it's time to shift attention to another key area – software tools for remote onboarding and training.
These tools are necessary if you want to simplify, standardize, and streamline remote employee onboarding and training. Some of the helpful features you'll find in most of these platforms are:
Application tracking system (ATS)

E-forms

E-signatures

Process automation

Paperless onboarding
ProProfs LMS offers some additional features that make it a great choice for not only onboarding but also for employee training and development at a later stage. They include a premium course library, a centralized virtual classroom, quizzes for assessment, a Q&A community, and reports & analytics.
Since these tools are web-based, you get the benefit of any time, anywhere learning.
---
Interesting Read: Top 10 Employee Onboarding Software
---
FAQs About Remote Employee Onboarding
Before we wrap up, let's find answers to some common questions that people ask about onboarding remote employees.
How Do Companies Onboard Remote Employees?

Most of the companies today follow a standard onboarding process for remote employees, starting from sending a welcome mail. An offer letter, policy documents, and digital forms usually accompany such mails.
After the remote employees come onboard, companies virtually guide them in setting up their workstations with the hardware and software they generally use for work.
This is followed by an introduction to team members and employees from other departments via a group video call.
Around this time, companies also brief the new hires about their new roles. A one-on-one meeting with each new member enables companies to get to know them better and communicate important information.
Can I Use Software to Help With Onboarding a Virtual Employee?
Certainly. There are numerous solutions designed to ensure smooth remote onboarding. They can help you get off to a great start with remote employee onboarding and continue to support you through new employee training.
A cloud LMS is an excellent example of such a tool. It provides a centralized location to create, share, and track onboarding materials.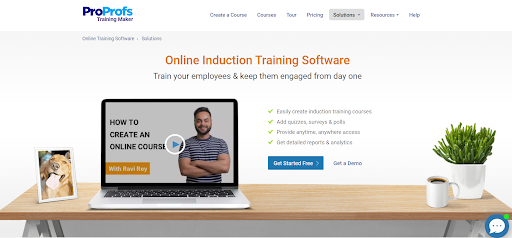 What Makes Remote Employee Onboarding Successful?
Since you can't see your remote employees face to face, it is important to ensure that the onboarding for remote employees is as smooth and flawless as possible. It should not be found wanting in any way.
Only then will the employees feel comfortable joining the ranks and never for once sense the distance separating them from you.
Establish a rapport with your new hires early in the process. Make them feel at ease and welcome. This will encourage them to share their thoughts freely.
Let your existing team members show they have been expecting their new colleagues. When you continue to maintain trust and goodwill, it leads to successful onboarding.
Make the Most of Your Remote Onboarding
When you keep all these key points in mind, onboarding remote employees will become less challenging and more manageable. Stay in touch with your remote employees even before onboarding, keep them engaged, build trust, and use the best onboarding tools to streamline the process.
In this mission, ProProfs LMS can assist you. Using this solution, you can create induction training courses, provide anytime, anywhere access, and view insightful reports & analytics. You can easily administer onboarding across teams and departments and set up your new remote hires for success.
Do you want a free Training Software?
We have the #1 Learning Management Software for complete learning solution starting at $0