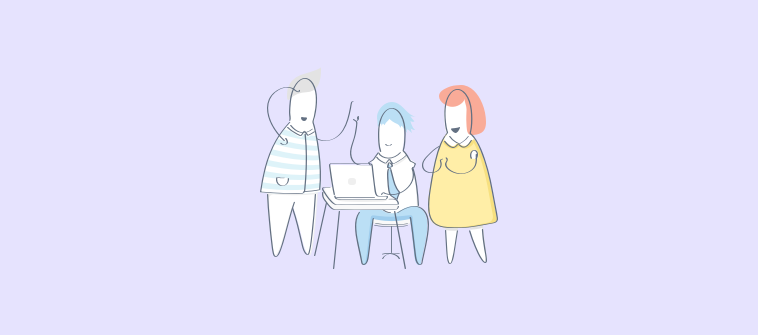 The hospitality industry is considered one of the most hectic and fastest-growing industries. In the U.S. alone, it employed 16.78 million people as of December 2019.
Considering this, one can easily imagine how massive are the training needs in this industry.
In this blog post, we'll be looking at the different aspects of hospitality industry training to give you a broad overview. This will help you make better decisions to get the most of the training sessions, meet compliance, and boost productivity.
What is Hospitality Industry Training?
Hospitality industry training is meant for the workforce employed in the hospitality industry. It encompasses establishments such as restaurants and hotels that deal in food & beverages as well as lodging.
It also includes the travel and tourism industry, such as travel agencies and airline companies.
Recreational activities such as spas in resorts also come under this category.
Generally, onboarding, food safety, communications with guests, housekeeping, and menu management are common training topics. These days, companies rely on online training software to deploy such training programs.
Why Hospitality Industry Training Programs Matter
Like training in other major industries, the hospitality industry training is crucial for a couple of reasons.
Customer Satisfaction
First, hospitality is totally a customer-facing service and hence its success depends on customer satisfaction. Whether it is interacting with its customers, serving them, or handling their complaints, the hospitality staff needs quality training.
Only well-trained employees will be able to render customer services in a professional, polite, and helpful manner. This leads to customer happiness which ensures customer retention, thereby benefiting your business in the end.
Employee Retention
According to a recent report, 94% of employees say they would stay at a company longer if it invested in their learning & development.
Increased employee loyalty and decreased turnover are directly related to how you invest in employee training programs for continuous Learning & development. This holds true for training in the hospitality industry too.
Considering the fact that the turnover rate in the hospitality industry in the U.S. is as high as 70% to 75% annually (according to the Bureau of Labor Statistics), regular staff training in the hospitality industry makes complete sense. This will keep their morale and productivity high and prevent job change.
---
Read More:- Enterprise LMS for Companies: Features & Benefits
---
Return on Investment
There is a direct correlation between employee training and ROI.
Let's take the example of hotel employees at the booking counter. Without proper training on how to greet customers and close a conversation, the likelihood of them influencing customers to book a room or table decreases drastically.
In fact, a recent report in a hotel publication mentioned that the use of specific "stick" words at the front desk increased booking rates by 2.5 times.
Take a look at this interesting video and see how the outcome can be so dramatically different in the absence of proper training:
This reinforces the importance of customer service training in the hospitality industry. A thoroughly trained hospitality industry employee will always deliver as expected by customers and attract more customers to your business.
Now that you know the training needs in the hospitality industry, let's find out the training types.
Types of Training in Hospitality Industry
Hospitality industry training is divided into three main types. They are:
This type of training is repeated periodically. Compliance training is an excellent example. It is designed to prevent the forgetting curve on the part of learners.
Even if there's no change in the rules and regulations of certain compliance laws, learners should still undergo repeated training every one or two years. They need to revisit and refresh their memory because it is hard to learn something once and remember it forever.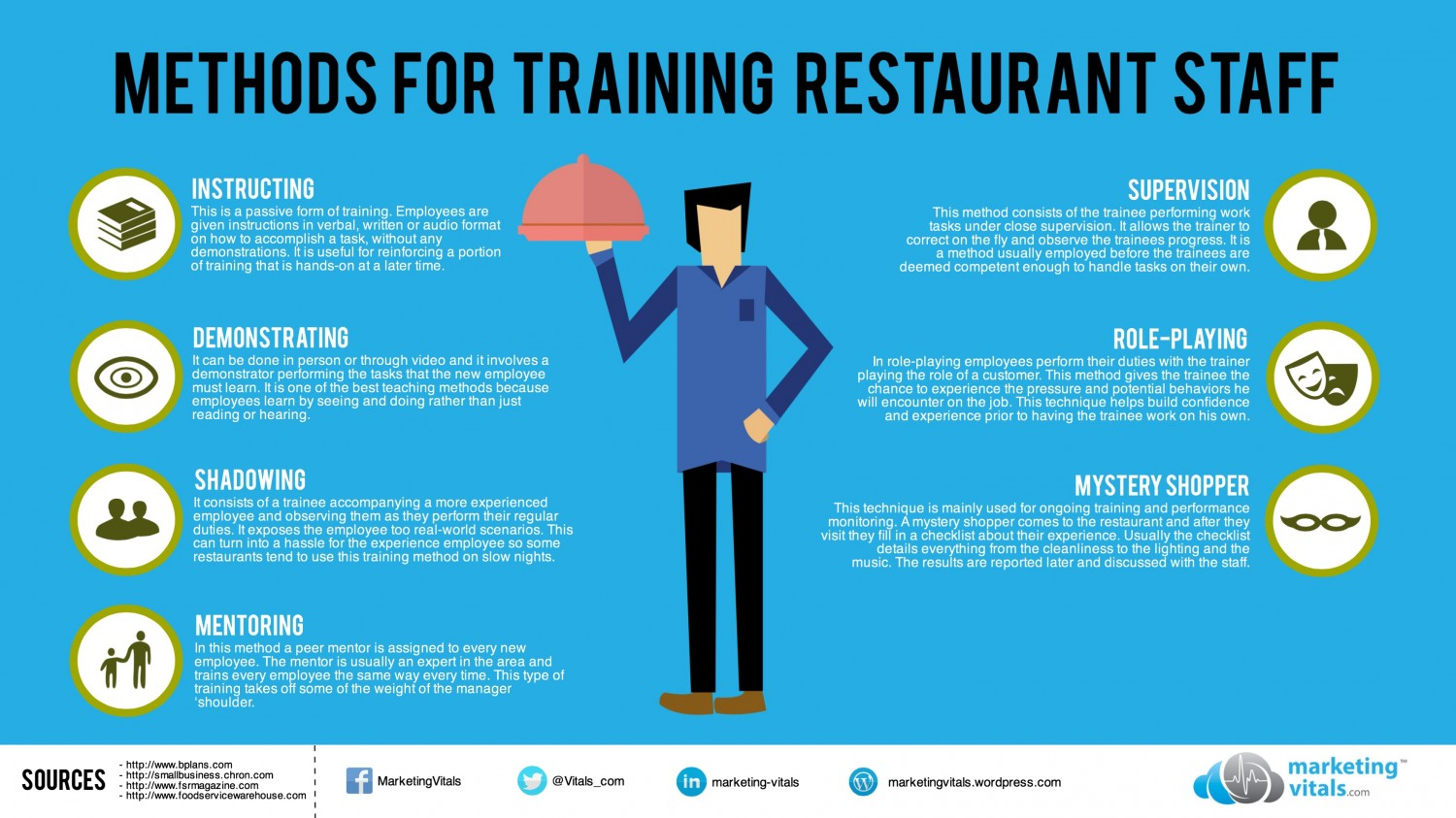 This is training delivered as and when a learner needs it. Many hospitality LMS training systems support a self-help knowledge base that learners can access anytime when they need some information.
It can be in the form of FAQs, how-to videos, and even blog posts. It is just like googling on the search engine. You can introduce this type of ongoing learning in the flow of work to benefit your employees.
In a vast industry like hospitality where employees of different nationalities work, localization of training is a must. Remember that such training is not just about multilingual support and language translation. It also involves taking into account industry regulations, which can vary from state to state and country to country.
Moreover, the examples and case studies you use in your training course must be culturally appropriate.
A discussion on training in a dynamic industry like hospitality will remain incomplete without a reference to recent trends. Let's take a look at them in the next section.
Read More: 10 Best Online Training Platforms
Training Trends in the Hospitality Industry
Here's a glance at some of the interesting hospitality industry training trends according to a recent research by TDn2K and CHART.
✓ 60% of hospitality companies reported a rise in training expenses compared to the previous fiscal year.
✓ 86% of companies are using eLearning solutions.
✓ Almost 2 out of every 3 dollars spent on training goes to front-of-house and back-of-house hourly employees.
✓ 33% of companies reported an increase in their training staff in recent years.
✓ 67% of hospitality companies offer training in a language other than English.
✓ Training mostly takes place in HR and Operations departments.
Now it's interesting to note above that a majority of companies are using eLearning solutions successfully. Which brings us to the next section where you'll see how investing in a good LMS software for hospitality training can bring in excellent results in the long run.
Role of LMS Software in Hospitality Training
A cloud LMS for hospitality industry training such as Training Maker can help streamline online L&D in a measurable way. An LMS software dedicated to hospitality training serves as the connecting platform between your training ideas and learners. It's helpful whether you're talking about onboarding, technology training or workplace safety training.
Read More: 10 Best Learning Management System (LMS) Software
Let's now find out some of the game-changing roles these software applications can play in online hospitality training.
A hospitality LMS makes online course creation a breeze. Generally, you can upload existing content in minutes and build courses, bite-sized lessons, and tests. It's as easy as drag and drop.
Some providers even offer a library of customizable templates for the convenience of users. You can reuse the same content to train different groups of learners and ensure consistency in learning.
Watch: How to Create an Online Course in 5 Minutes

Centralization of Training
Virtual classroom software found in a corporate LMS enables you to centrally manage how you create, share, and track hospitality training courses. From adding learners to assigning courses to them, tracking, viewing reports, and certification, you can do everything on a single platform.
This removes the need to shuffle between different tools, which can be complicated at times.
Facilitating Anytime, Anywhere Learning
Like many other eLearning platforms, hospitality training LMSs facilitate anytime, anywhere learning. This means geographical boundaries and time zone differences become irrelevant.
Learners can self-pace learning and follow schedules that suit them best. In other words, learners are in control of their learning, while the instructors simply play the role of a facilitator.
This is perfect for practical operational training of front-line staff or floor staff members, who may have a tough time attending traditional instructor-led training sessions in between work hours.
Offering Delightful Learner Experience
Today learning is all about experiences, how the learners interact with the tools they use. Plus, it can be mind-boggling to retain so much information that can be part of your compliance, beverage, upselling or leadership training modules.
Hospitality training software such as ProProfs LMS take care of this need with eh following features to make learning a delightful experience:
Localization support – Create courses in the language of your choice adapted to local learners' needs
Collaborative learning environment –

Let learners interact with each other on one platform

Pause, save, & resume

– Fit learning sessions easily into a busy workday.

Announcements, and reminders –

Ensure no information is missed.

Multimedia-rich platform– Add videos, quizzes, images, themes, completion certificates to make learning more engaging and successful.

Ensuring Security Control
While offering all the exciting features, hospitality LMS software doesn't downgrade security measures. For example, Single Sign-On (SSO) allows you to enforce the same authentication management system across your organization.
Likewise, password protection of courses, role-based permissions, and IP address blocking make online training safe and secure for everyone.
Supporting Automatic Reporting & Grading
Apart from certification, the best hospitality training systems support automation of reporting and grading. Automated reporting gives you access to training reports and updates at regular intervals while automated grading saves you the time and energy from manually evaluating learners.
Plus, it removes the chances of human error and ensures transparency.
---
Read More:- Top Moodle Alternatives that You Need to Know About!
---
Watch How to Choose the Best SaaS LMS

Ready for Hospitality Training Programs?
The key takeaway from this topic of discussion is that as a business owner, you should fully understand the what, why, how, and when of training in your hospitality business. Only then will you be able to do justice to it.
Get your training programs right the first time. Use the best hospitality training software for efficient, engaging, and effective learning sessions whether they are for food handling, guest handling, or housekeeping training and soft skills training.
Do let us know how was your experience with such training. We can certainly help you.
Do you want free Training Software?
We have the #1 Learning Management Software for complete learning solution starting at $0