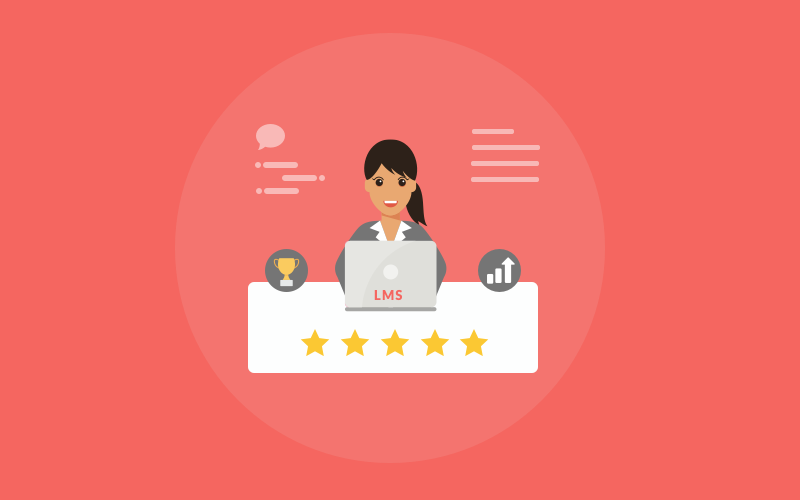 Are you aware that our emotions and learning are interlinked? Yes, they are. Greek philosopher Plato knew it and hence said, "All learning has an emotional base." Now, scientists are also agreeing with this concept and fast reaching the conclusion that learning is emotion-driven. Dr. Shlomo Wagner of the University of Haifa in a study said that learning is influenced by human emotions. He went on to claim that a person's emotional state impacts how his/her brain processes data or the received information. The human brain responds differently to positive and negative emotions.
Since it has been proved that emotions are the cornerstone of human experience, it makes sense that effective online learning must awaken feelings as well.
Role of Emotions in Online Learning
Many would say that knowledge is key to elearning but online course designers should clearly understand that emotions also play an integral role in the learning process. If an elearning professional fails to realize the true potential of emotional intelligence, they won't be able to figure out what makes learners tick and how to channel the emotions the right way to ensure effective learning.
Read More: 10 Best eLearning Authoring Tools
Also, emotion-driven elearning helps the students to express confidently, grasp information and concepts quicker. As a result, they are equipped to perform better and be more productive.
Using Emotional Connect to Design eLearning Content
In a traditional learning environment, an instructor is able to handle the emotional component by communicating face to face with the students, which hooks them up. But things are different in the world of online learning.
An elearning software is defined as asynchronous, independent and self-paced where emotional component tends to get neglected. It won't be right to assume that all the learners (who have opted for an online course) are self-driven and focusing on maintaining emotional engagement.
Want to know how to build elearning content that is able to maintain a personal touch with the students? Here are some key strategies which instructors should use to create a course keeping the emotional connect in mind-
First and foremost, let your learners know about the consequences that may occur if they fail to gather the necessary knowledge/information from the course.
Say for instance, you are creating a safety training course for the people working in a manufacturing unit. Use videos or images to let the learners know about the relevance of possessing knowledge about safety precautions they should follow while working in a plant to avoid mishaps or accidents. You can also talk about the consequences if they do not adhere to the pre-defined norms. This kind of approach motivates the students to learn for their own good.
After you have successfully attracted the learner's attention, now it's time to explain what the course will help them achieve (define it as the course objective for a greater impact).
Say for instance, the course objective could be "Post this course, you will be better positioned to explain in-depth about the effect of physiological factors on human learning". This is an excellent way to build an instant connect with the students.
When the connection with the learners has been established, it's time to create an expectation level in their mind about the content. The instructor should clearly define the boundaries – such as the things they can do, the things they can't do after the course is completed, etc. You can use examples (in the form of stories supported by images) to explain concepts and ensure long-time knowledge retention.
Finally, the course should end on a note where the learner remembers the relevance of using the gained knowledge in suitable situations. Also, offer the learners with useful support so that the learners can refer to the information whenever needed. After they start using their skills in the real-world, then it will become easier for them to improve them with time.
Tips on How to Add Emotional Component to your eLearning Content
Want to know how to inculcate emotional component into your online courses? Keep these tips handy –
1. Tell a story
Research proves that storytelling is an effective instructional method that engages and motivates the learners. When an emotional impact is created in the learner's mind, information is retained for a longer time duration. The motivation propels the learners to carry out routine tasks without fail.
Say for instance, when a training content starts with a short story, then the learner uses the skills mastered using the training and the remaining training can be continued based on the same story. While evaluating, reward them for achievements and explain in-depth when they make a wrong choice. This reward mechanism motivates the learners, creates a memorable experience and builds emotional engagement.
2. Use Visuals to Build Emotional Connect
We all know that a picture is worth a thousand words. It is easy to engage the learners using visuals, graphics, animations and videos because they incite emotions.
Say for instance, when a 'how to' process is displayed using a video, it is able to create an emotional connect where the students imagine themselves in a similar situation. When the learners are emotionally connected, they grasp knowledge faster.
3. Real-life Scenarios to Understand Concepts
It's true that scenario-based learning helps students to feel connected because it helps them relate themselves with situations. It allows them to explore the subject and make decisions with higher precision. They also get to witness the consequences of the decisions they made based on the scenario. As a result, they feel a connection, understand the concepts better and gain confidence in their problem-solving abilities.
4. Know your Audiences
Research your audience to create an emotional impact. Spend time to find out about their backgrounds, preferences and requirements to create an online content that motivates and supports them. This will also help you understand and let you choose elements (images, videos etc) wisely that may hurt the sentiments of your learners.
5. Select Soothing 'Colors'
All colors embody a specific meaning. While yellow stands for happiness, red signifies urgency. Blue is believed to have a soothing effect on the human mind. It is important to choose the right color for your elearning course.
Say for instance, it is best to use relaxing colors for a certification online training exam. You can use the red color font if you want to draw the learner's attention to certain key instructions.
The Final Words
Use this guide to build an online training content that promotes positivity and supports the learners on an emotional level. Emotion-driven elearning experiences are not just effective but also impactful. Every online instructor should aim to create a stress-free environment, where the learners feel at ease and comfortable.
Do you want a free Training Software?
We have the #1 Learning Management Software for complete learning solution starting at $0