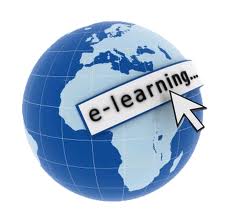 Elearning solutions have revolutionized education at all levels, and now more companies are starting to recognize the awesome potential of moving their training online. Currently, e-learning accounts for about 40% of all corporate training, and that number is expected to grow rapidly in the coming years. Obstacles to the adoption of e-learning solutions by businesses—time to implement, cost of learning management systems, low employee buy-in—are disappearing as more tools become available and people become accustomed to learning online. Small businesses, in particular are discovering the benefits of e-learning solutions: companies can easily access high-quality tools and information, which means employees can be trained faster, cheaper, and better than ever before.
Here are some ways small businesses can get maximal benefits from e-learning solutions:
Remix and reuse existing materials. Many small businesses worry about the time it will take to create training materials online. But not all materials need to be created from scratch. The notes, slides, handouts, etc., the business already uses for training can easily be integrated into e-learning modules. It is simple to give them a technology boost, for example, by making a screencast to combine slides with audio and adding video elements.
Use ready-made courses or quizzes. Many free and low-cost resources are available online. Don't have time to create videos? Use one from YouTube. Want to add an assessment but don't know how to write effective questions? Find a quiz online. ProProfs Quiz Maker offers millions of free quizzes templates and Training Maker provides full courses covering many different topics. These materials enable businesses to implement e-learning solutions rapidly while minimizing upfront costs. Off-the-shelf courses and course elements are great for training on customer service, accounting best practices, and other standard business topics. They can also be supplemented with proprietary content and materials. In any case, the courses only need to be created once rather than for each new hire or hiring cycle. New courses and elements can also be posted online for others to use.
Use a learning management system (LMS). In the past, LMSs were priced out of the range of most small business, but not anymore. LMS systems like ProProfs Online Learning Management System make it easy to create courses quickly using a variety of materials and content. Companies can choose how the content is displayed and who can access it. ProProfs LMS software also provides e-learning solutions such as automated grading and advanced reports and stats to keep track of user statistics, such as time spent on each task.
Keep content flexible for personalized learning. There are times when everyone in the organization needs to learn the same thing. But there are also times when some employees need different content or need to gain higher mastery of the content, than others. Organizing the content in a flexible, organic fashion will help employees quickly find the information they need. This can be done by creating short, discrete modules that learners can navigate at their own pace and in whatever order they choose.
---
Read More:- The "How" and "Why" of Learning Outcomes in eLearning Courses
---
Turn downtime into training time. One of the best things about e-learning programs is that it can be done anytime, from anywhere. Businesses no longer need to lose days or weeks of productivity while new hires are in training sessions or veterans are updating their skills. If a business tends to be slow from 10 to 11 a.m., schedule that time for e-learning. Or have employees schedule their own training sessions according to their needs and the needs of the company.
Use all of the tools available. Elearning solutions are not limited to online courseware that learners access independently. It can incorporate webinars and online meetings or be used alongside instructor-led training in an online or blended environment. The possibilities are limitless.
Design e-learning programs for how people learn. This sounds obvious, but many training programs focus on transferring huge amounts of information to employees while ignoring how those employees actually learn. Small businesses cannot always afford to hire instructional designers, but they can incorporate good instructional practices into the e-learning. The first rule of e-learning is to engage the student. At a minimum, these two practices can make training programs more engaging and effective:

Keep modules under 20 minutes. Each module should be short and contain different activities, for example, a 5-minute video followed by a 10-minute interactive slide presentation and then a 5-minute quiz. People learn best when the information is presented in small chunks.
"Interactive" means more than just clicking through slides. Active learning is much more effective than passive learning, but clicking "Next" through a slide presentation is not sufficient. Learners need the opportunity to fully engage with the content. Hyperlinks, drag-and-drop activities, mouse-over effects, and case studies are easy to integrate into e-learning and can greatly enhance engagement and retention.
Elearning solutions for online training are a smart choice for any small business. They allow businesses to give their employees the best training possible while also saving time, saving money, and minimizing productivity loss.
Do you want a free Training Software?
We have the #1 Learning Management Software for complete learning solution starting at $0