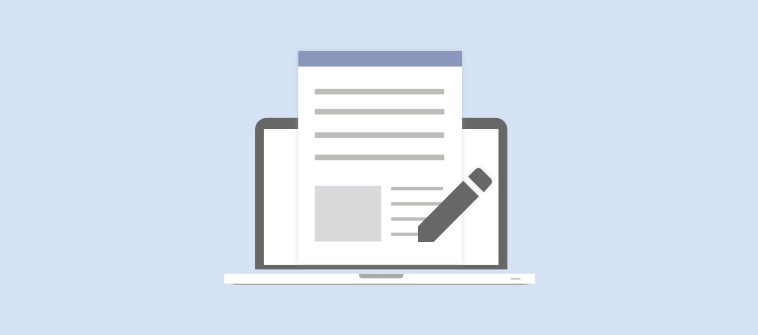 E-Learning courses are an established trend in the online content distribution industry. As you have guessed from the title, it could be pretty profitable to share your knowledge online.
In case you are skeptical about your abilities to build a course that sells like a hot cake from scratch and distribute it properly, we are here to help you believe in yourself.
E-Learning course creation isn't a tedious job. With the help of the right approach and tools, you can pull off it easily. If you feel like you have enough knowledge in certain aspects and want to share it in the form of an e-Learning course, follow these footsteps, and you will end up alright.
Watch this video:

Step #1. Choose and Research Your Target Audience
When you know what kind of knowledge you are ready to bring to the world, you should figure out who will be interested in getting this knowledge. It is important to know every segment of your target audience before developing the course. If possible, gather feedback via survey or by interviewing the people to whom you are about to deliver the course.
Also, research is necessary to choose the tone for your online course. As Christiana Allen, E-Learning consultant at Resumention stated, "Researching your audience is vital since it will affect every single aspect of your E-Learning course, including tone of voice, style, accessibility and more."
Maybe you would figure out there is no target audience for your course and you'll save yourself some effort and money. But hopefully, after making this research you'll still be able to create the course.
Step #2. Choose the Right Tools
You'll need authoring tools for course creation. You have to assess the skills and abilities of the team that will be working on course creation to choose the best options. Ideally, the course engineer will use the most technically advanced authoring tool that wouldn't take too much of their time.
If you and the members of your team aren't great at programming and graphic design (which is often the case), authoring tools are there to help you out.
If you have an advanced designer on your team, you can go beyond basic features and functions. For the first online course, a generic set of functions will be fine. Later, you will be able to dive in deeper for a better course map or other advanced features.
Consider packaging your course according to SCORM or XAPI standards to make it easily accessible by various Learning Management Systems (LMS). You might also need illustrations – so sign up to several photo stocks.
Step #3. Plan the Educational Journey and Add Multimedia to the Course
This is the most important part here. After researching the target audience and choosing the tools to develop the course, you start to develop it. It all begins with educational path planning. You have to get the learners from zero to knowing the topic as good as you do (or to the level you'd like to teach them).
Creating this route is tough, and filling it with the actual content is even more challenging. This part is called storyboarding. You use text, images, and videos to get the info into learners' brains.
Writing Populist is a very helpful writing guide that can help you shape your storyboarding.
Integrating multimedia into the course might be tempting as these fancy instructional videos make the engaging effect.
Michael Milroy, E-Learning expert from Dancor Solutions says, "For effective learning, whether it is instructor lead, video, self-guided, or E-Learning, you must: make it engaging; use the right methodology, and connect the dots for the learner."
If it is your very first E-Learning course, keep video and graphic elements to a minimum. That way, you will lower your stress level and development time. Completely omitting these elements would be a mistake though.
---
Read More:- 8 Ideas to Create Engaging eLearning Courses
---
Step #4. Choose the Distribution Platform
After you finished with the course creation, you can turn your attention to choosing the best way to provide the course to the users. You can wrap up the content in the downloadable package, or host it on an online E-Learning platform (Such as Udemy and Coursera).
The best option is choosing a cloud-based learning management system. They are currently the most popular ones. They give the ability to integrate quizzes, create educational calendars, and assign deadlines to the learners.
There are free options on the market as well. If you choose the LMS that charges a monthly (or yearly) fee, make sure you can afford it. If your budget is slim, have a look at free software.
Read More: 10 Best Learning Management System (LMS) Software
Step #5. Publish and Promote the Course
When the preparation is behind you and the course looks complete, it is the time to upload it online.
As you have already gone through the procedure of choosing tools to create the course and selecting the learning management system to distribute it, putting it online would be simple.
As for promotion, this is where the first step plays a part. As you were researching for the target audience, you should have thought about the channels that potential buyers of the course will use to find it. If you have a well-established channel to distribute the course, you'll be alright in terms of financial stability.
Distribute and advertise the course on your SEO-friendly website, via social accounts or using a popular platform. Content marketing could also be helpful.
Read More: 10 Best Online Course Platforms
Summary
Always start with the research of your target audience. That is the key to beginning to developing a successful course. The other steps are equally important, and if you manage to do the things in a proper manner and in the right order – maybe we'll soon hear about your success in the digital space.
Do you want free Training Software?
We have the #1 Learning Management Software for complete learning solution starting at $0