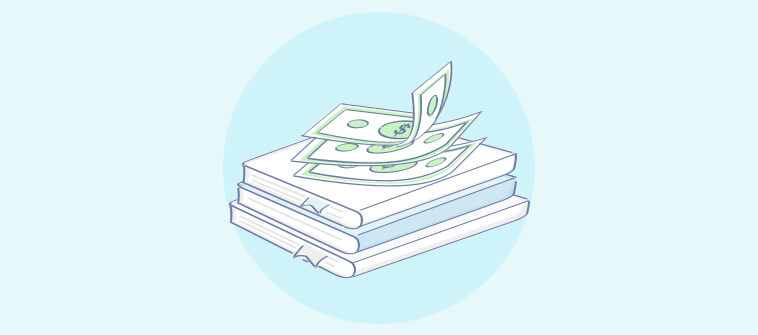 It's not about selling. It's about creating value for your audience.
Jerry Allocca, award-winning digital marketing instructor
According to the National Center for Education Statistics, U.S. Department of Education, more than 5 million students take online courses every year.
Federal data collected from over 4,700 colleges and universities shows that more than 6 million undergraduate students in the U.S. took at least one online course in 2016.
Research and Markets forecasts show the eLearning industry will grow to $325 billion by 2025.
24/7 accessibility and convenience of self-directed learning are among the driving forces for the growing popularity of online courses. Today you'll find a number of courses online - from career development courses for students to compliance training courses such as sexual harassment prevention training for employees.
This motivates teachers, instructors, corporate trainers, and eLearning experts to cash in on educational and professional courses by creating and selling them online. If you too are toying with the idea, this blog post can help you out.
Watch: How to Sell Online Courses
There are two very simple and clearcut reasons why creating and selling online courses is a good idea. But before I present you those two reasons, let's look at a couple of great examples of how profitable it is to create and sell eLearning or business courses online for some people.
First is Rob Percival, a former math teacher in a high school based in Cambridge, England. He built and sold four online courses on various programming topics, and in just nine months, he had earned more than $1 million. Rob invested three months of hard work on his first course, resulting in over 30 hours of instructional content. In the end, it was all worth it.
Another example is that of Christopher Stafford, a listing broker in the San Francisco Bay area. Recently, he developed a course on real estate business, targeted at new real estate agents. So far, Chris has generated a total revenue of around $35,000 out of the course and that too without any real marketing.
Now coming back to the question - why you should create and sell online courses?
The first reason is, there is a high demand for such courses from learners of all types - traditional and non-traditional. This is primarily because of the flexibility and convenience that such courses offer to them.
Two, creating and selling online courses or e-courses is one great way to put your expertise to work and get rewarded for it in return. In other words, it is a mutually beneficial way for you and the course takers.
Who Should Consider Creating and Selling Online Courses?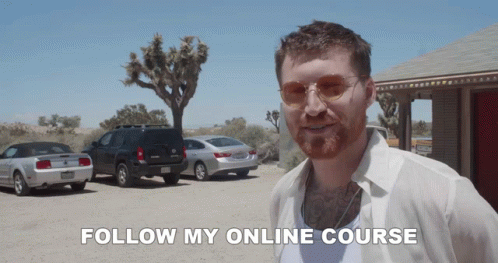 Virtually anyone. You don't necessarily have to be a subject-matter expert. The only preconditions are:
⇒ you should command a fair knowledge of the course you are out to create
This is quite obvious. With good foundational knowledge, you'd do justice to your online course creation journey.
⇒ you want to help solve a common problem many people encounter by sharing your expertise
You should have the urge to teach people something valuable that can help make their lives or jobs easier.
⇒ you should know how to build a course quickly and effectively
Most of the time, smart work matters than mere hard work. Whether it is the authoring tool you adopt or course content, you should be resourceful.
⇒ you already have a target audience in the market
Identifying your audience segments should begin well before you even start developing your course. Lay the foundation through regular blogs and videos to bring people closer to your ideas and sell courses.
How to Create an Awesome Online Course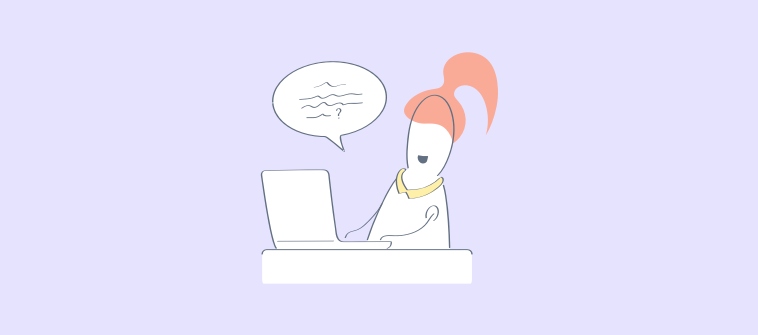 Creating an online course that sells is easier than most people think. You just need to follow some logical and necessary steps.
✔️ Pick a relevant, trending, & profitable topic
This will come from a market analysis of the buyers' behavior, what they are looking online for most of the time.
✔️ Create a course outline
A layout or a roadmap of what you want to cover in your course is a must to make sure it includes everything that is going to help learners. ProProfs provides online course outline templates to make your task of building an awesome online course easier.
✔️ Build up course content
After the outline is ready, it's now time to add meat to the course. You can include not only docs but also quizzes, images, videos, presentations, flashcards, and other instructional materials to make learning engaging.
---
Read More: 5 Simple Steps to Plan Your Online Course Content
---
✔️ Give structure to different content types to make them appealing
Having a large volume of content to share is one thing, and how you present them is totally another. Formatting or presentation is key to making a course appealing and effective. The course structure should be simple and should work for every individual and organization.
✔️ Spell out the learning outcomes
Make it clear at the outset what course buyers would be able to do upon completion of the course. What value addition your work is going to do to their professional or personal lives.
---
Read More: How to Convey the Value of Your Online Course
---
✔️ Customize to reflect your business, beliefs
A bit of branding exercise in your course doesn't hurt. You can use your own logo, tagline, font, and color schemes to help learners differentiate you from the rest.
Watch: How to Create an Online Course

---
Read More: How to Develop an Online Course and Monetize It
---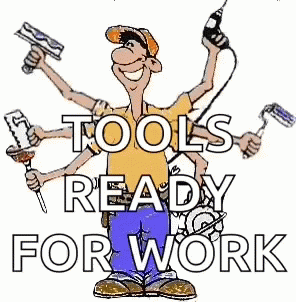 Cloud-based learning management systems
(LMSs) with course authoring feature are the best. Generally, these online course builder software applications are simple to use, they support different content formats, and the courses you create using such tools are mobile-ready. In addition, these tools usually provide a resource library for templates and pre-built courses just like ProProfs does. All of this makes the job of an online course creator easier.
---
Read More: How to Create and Distribute a Responsive Online Course
---
Make sure the SaaS LMS you choose ticks all the boxes for the following built-in features so that it is effective and serves the purpose.
☑️ User-Friendly
People of all skill levels must be able to use the tool hassle-free.
Ideally, it should enable you to author engaging online courses easily and quickly.
☑️ Mobile-Ready
With more and more people accessing online content from their personal mobile devices, you can't just overlook this compelling feature. It allows self-directed learning, anytime, anywhere.
☑️ Course Library
For first-timers who are attempting to get their first course off the ground, a ready resource library with pre-built templates and courses can be extremely helpful.
The tool should also support seamless integrations with other useful tools to create quizzes, knowledge base, surveys, and polls. They make online courses engaging and ensure compliance.
☑️ Gamification
The tool should support gamified learning. You should be able to embed elements such as puzzles and brain games to make learning highly stimulating.
☑️ Multi-Lingual Support
Another key feature to look out for is multiple language support so that you can use a medium of your choice.
How to Sell Online Courses
Once you create an online course, you can now shift your focus on selling your course. Just like the creation process, this stage follows some simple steps.
√ Set a reasonable price
Of course, you need a price tag on your course. This should be based on the current pricing models of similar courses on the market.
√ Test your course idea
Before you go all out to sell courses, make sure you test the waters. This will save you from utter disappointment later in case the courses don't do well.
Here, you can basically do two things: first, pre-sell your course before the official launch. For example, you can run some ads on social media, promoting your course. Second, you may send out a mini-course to your target audience to validate your course. These two actions will let learners know what you're offering.
√ Launch your course
After you're satisfied with the reaction to your course marketing efforts, you are now good to go. You have the online courseware ready and an audience willing to buy it. You can go ahead and launch your course. You may sell online courses from your own website or any third-party platform that supports a secure business transaction.
---
Read More: 10 Best Online Course Platforms
---
Ready to Create and Sell Your First Online Course? We Can Help!
ProProfs Training Maker is the world's simplest eLearning authoring tool with a built-in eCommerce platform to help you sell courses. You can use the tool to create corporate training or online learning courses. Getting your online courses up and running is easy with this powerful yet simple tool. Create a wide variety of learning content and sell them right away. Your best-selling online courses are only a few steps away.
If you want to share your ideas on how to create awesome online courses, feel free to leave your comments below.
Do you want a free Training Software?
We have the #1 Learning Management Software for complete learning solution starting at $0